Top 10 Most Shocking Moments From Season 17
WARNING: Spoilers ahead! Season 17 of "The Bachelorette," starring Katie Thurston, has come to an end, and what a season it has been! We've seen unusual introductions, startling confessions and unpredictable exits. Tensions usually run high when competing for love, especially when there's an engagement at stake. We've been on this journey with Katie from the start back when she was courting Bachelor Matt James, and though she was no stranger to drama with the other bachelorettes, even that may not have prepared her for this wild season. But which moments have truly shocked us? Let's take a closer look.
---
1. Some First Impressions Are Better Than Others
For some bachelors on "The Bachelorette," making an ordinary introduction just isn't their style. Jeff is proof of that. Jeff took Katie for a tour around his live-in RV, which left her looking slightly confused. While being unapologetically himself, Jeff unfortunately never managed to capture Katie's heart with his eccentric ways.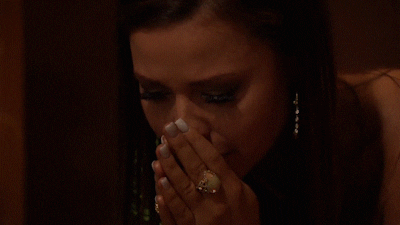 ---
2. Kissing The Cat
Speaking of first impressions, Connor B. made the bold move to dress as a cat when first meeting Katie. This isn't a standard move out of the dating book, but for Katie it worked! Connor B. didn't even change out of the cat costume before making his move on Katie, leaving his whiskers makeup on her face after they smooched. Who would've thought?
---
3. Mike Goes With The Flow
During one of the challenges, the men were tasked with putting on a performance describing what would make them the ideal lover. Some guys were crass, some were funny—and then there was Mike. As a virgin, Mike seemed visibly shaken, but he turned what could have been a potentially awkward situation into a real moment of vulnerability. Katie was won over with his honesty, awarding Mike the coveted rose in the process.
---
4. Katie Kicks Out Thomas
After a few weeks, it became clear that Thomas was on Katie's radar, but the other bachelors were souring on him after he mentioned that he'd considered the possibility of becoming the next Bachelor. They felt he wasn't truly there to fall in love with Katie, and accused him of being there for the wrong reasons. Katie grew tired of the drama, and come elimination night she took action. Just as it seemed like Katie was going to award Thomas a rose, she surprised everyone by sending him home. Katie isn't messing around.
---
5. Blake Is Back!
We were reintroduced to Blake, who we originally met during Tayshia Adams's season of "The Bachelorette." Tayshia revealed Blake had reached out to her due to his interest in Katie. Katie was aware of Blake's history with previous bachelorettes and treated the situation with caution, despite her obvious attraction to him. Immediately after dropping Thomas, she followed her instincts again, heading straight to Blake's room. Blake was caught off guard, accepting the invitation to jockey for Katie's love while still in his underwear.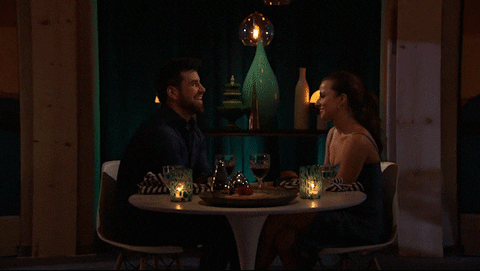 ---
6. Katie Breaks Up With Connor B.
Unfortunately for Connor B., entering in his cat costume was his best moment with Katie, who cited a lack of spark between the two whenever they kissed. Katie just wasn't feeling it. In a sad turn of events, a tearful Katie finally called it, cutting their one-on-one date short before the evening portion. It was officially the end of the road for Connor B.
---
7. Blake Will "Say Anything"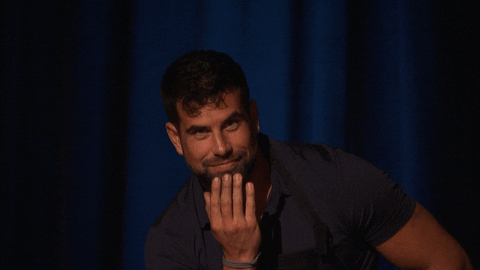 ---
8. Michael Leaves For His Son
Michael had been one of the favorites to win Katie's heart, but alas, his time had to be cut short. While on a call with his son, James, Michael was hit with heartache as the little boy asked if his dad no longer wanted to see him. Michael realized he needed to go be with his son. Breaking the news to Katie was difficult, since the pair had formed a genuine attachment. By Michael's admission she had even taught him that he could love again. No, you're crying!
---
9. Greg and Katie Go Head to Head
Things took a very emotional turn in the penultimate episode of this season. During his hometown date, Greg expressed his love for Katie, saying he hadn't been this happy since before his father's passing. Unfortunately, he was disappointed in Katie's response, finding it dismissive. Despite Katie's best efforts to reconcile with Greg the next day, Greg said things had changed for him. He walked out, and Katie was left devastated. She even told Kaitlyn Bristowe she wanted to book a flight home. A truly shocking turn of events.
---
10. Katie And Blake Get Engaged
Katie's journey was nearing its end and she had a final decision to make: Blake or Justin. After a wonderful date with Blake, Katie realized that she truly did love him. But would he ask her to marry him? While Blake was choosing an engagement ring, he seemed to be having doubts. But in the end, he knew it was the right decision. Blake got down on one knee, popped the big question, and Katie agreed wholeheartedly to marry him.
---
You can relive Katie's journey to true love on "The Bachelorette" on ABC.com and Hulu. And make sure to tune in for Michelle's season of "The Bachelorette" MONDAY OCT 19 8|7c on ABC!