Andy Grammer Performs "Lease on Life" on "The Bachelorette" 2021
Magic exists in many forms. In Andy Grammer's case, magic starts with an acoustic guitar, a melody, and a whole lot of truth. The multi-platinum singer and songwriter continues to engage, energize, and empower audiences with stomping stadium-size pop anthems meant to be shared at full volume. His observations and affirmations pick you back up when you need it, affirm your potential, and encourage you to keep going. You may not be able to see the connection Andy makes, but you'll feel it on his forthcoming fifth full-length album and much more to come.
VIDEO: Andy Grammer performs "Lease on Life" on "The Bachelorette" 2021
"While we're here, life is incredible," he exclaims. "When you have a moment to really listen, music reminds you that there's so much more in front of you than there is behind you. In my opinion, to be able to give somebody this reminder in the middle of the day is wizardry. Music will bring back something you already knew about yourself or an experience of what it means to be human. That's my favorite part of being an artist and what makes me jump out of bed to write in the morning."
It's also transformed him into a prolific pop presence. His catalog consists of numerous bona fide hits, including the quadruple-platinum "Honey, I'm Good," platinum singles "Keep Your Head Up," "Fine By Me," "Don't Give Up On Me," "Fresh Eyes," "Good To Be Alive (Hallelujah)," gold single "I Found You," and the gold albums Andy Grammer and Magazines Or Novels. He has quietly generated billions of streams and lent his music to films such as Five Feet Apart.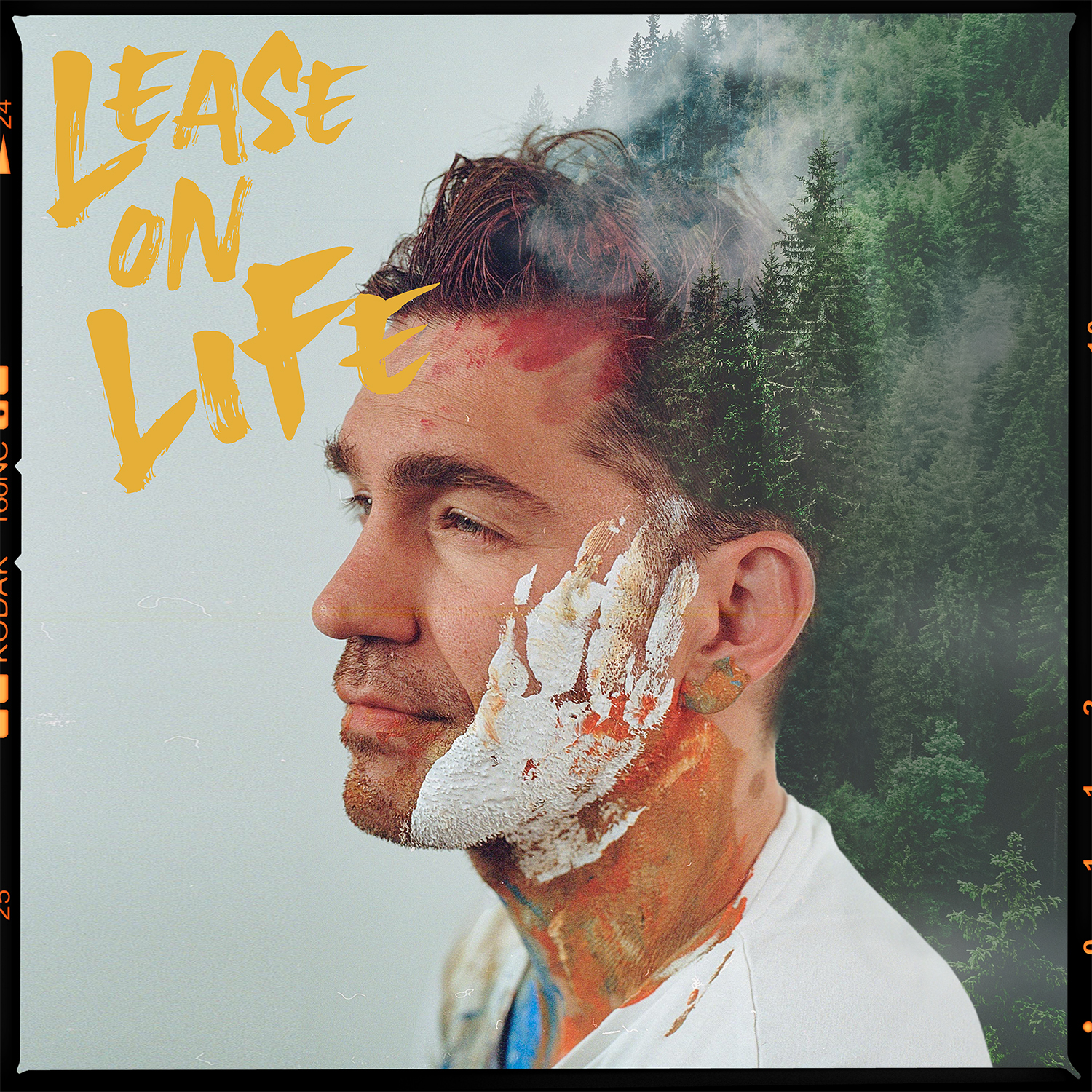 When "Don't Give Up On Me" soundtracked ESPN's 13th Annual V Week for Cancer Reach, he garnered a Sports Emmy for Outstanding Music Direction and a Clio Award. Beyond selling out shows on multiple continents, he has electrified dozens of television shows, including The Today Show, Jimmy Kimmel LIVE!, Good Morning America, American Idol, The Tonight Show Starring Jimmy Fallon, and The Late Late Show with James Corden in addition to appearing as a contestant on Dancing with the Stars. Most recently, his 2019 offering, Naïve, arrived to widespread critical acclaim. Parade attested, "Each song on the album magically pinpoints its emotional target with brilliant composition and performance," and People hailed it as "touching."
At the onset of the Global Pandemic, Andy's life changed again. Two weeks into the lockdown, his second daughter was born. As the months rolled on, he did a whole lot of soul-searching.
With future touring and recording more uncertain than ever, he grasped for meaning.
"Throughout the pandemic, I realized that I derived much of my self-worth from what I do," he confesses. "When you take away shows and being on stage, I wasn't so good, and it was one of the most difficult years of my life. I'm someone who loves to be around thousands of people. To be isolated from everything rocked me hard. So, I started going to therapy. My therapist told me I was getting worth from things outside of myself—as opposed to from within myself. I didn't want my self-worth to be at the whim of external factors. Initially, it sucked hard, but a lot of art came out of it. It totally made a mark on me and influenced how I wrote. This record is a front row seat to me figuring a lot of this out."
He didn't do it alone. He spent two weeks with friends and frequent collaborators Jon Levine, Nolan Sipe, and Bram Inscore. Together, they wrote music all day and expanded the sound, incorporating everything from boisterous horns to bongos.
"To me, pop music is about catching an intense radioactive feeling and saying it super simply," he states. "That comes from inside of you. It's not revolutionary, but the feeling is powerful."
Speaking of, the first song "Lease On Life" embodies this approach. Delicately plucked acoustic guitar curls around his verses as tambourine and handclaps pick up momentum towards a bold bridge. It culminates on the chant, "Everything's gonna be alright…got a brand new lease on life."
"I worry a lot—in case you couldn't tell," he laughs. "I get in my head. There are little sports where I'm at the top of the mountain and I see where everything could go. Those moments are so exhilarating. Life happens, and I can no longer see this possibility. So, I have to rely on repetition and willpower to see something beautiful and great is coming. I've had a couple of these moments recently with my kids and through meditation. I want more of them. They're little breadcrumbs that keep you going."