JoJo Fletcher Is the Next Bachelorette!
It's official – the next Bachelorette has been chosen. Leading up to the dramatic finale of The Bachelor Season 20, the question on everyone's mind other than just who Ben Higgins would pick was: Who is the next Bachelorette? Well, on After the Final Rose, it was revealed contestant and runner-up Joelle "JoJo" Fletcher has been given the honor of being The Bachelorette 2016. JoJo's journey to find love as The Bachelorette will premiere MONDAY, MAY 23 on ABC!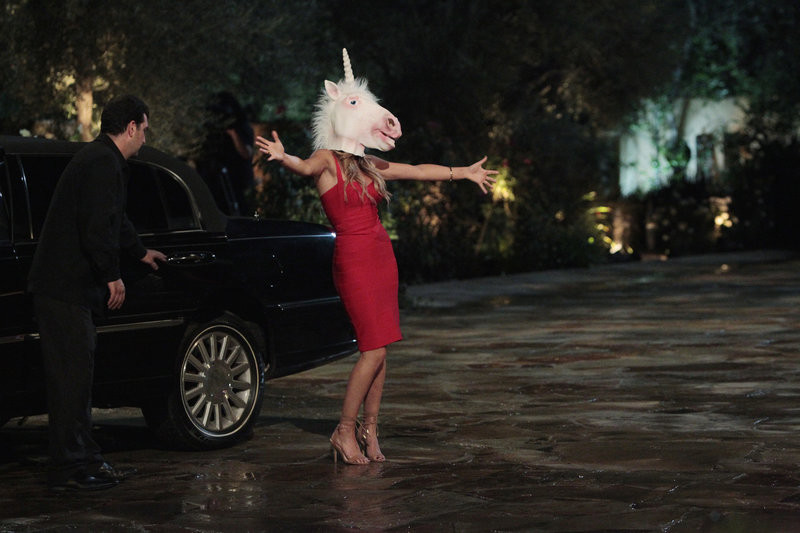 Ben Higgins and America fell for the beautiful, bubbly, Texas-based real estate developer from moment one when she showed off a fun, playful side getting out of the limo wearing a unicorn head. As their relationship progressed, JoJo struggled to open up to Ben. However, once she found herself falling for him, she finally shared her feelings and became one of the final two women vying to be the future Mrs. Higgins.
RELATED: Watch Highlights of JoJo on The Bachelor!
In a shocking twist, Ben confessed his love to both JoJo and Lauren B., leaving them in a state of cautious chaotic optimism that they would be "the one." Ultimately, JoJo was left heartbroken in Jamaica when Ben chose to let her go in one of the most emotionally gut-wrenching finales ever. But that experience didn't stop her desire to find her perfect soul mate – it only made it stronger. Time heals all wounds and JoJo harbors no hard feelings toward Ben and his engagement to Lauren B. Although the breakup is still very fresh, she is able to find happiness and is embracing the opportunity to call the shots and hand out the roses this time around.
WATCH: Ben breaks JoJo's Heart on The Bachelor
After returning home to Dallas, JoJo found solace in the love of her parents, three older brothers and sister. No stranger to the outdoors, JoJo enjoys traveling, sports, country music and playing with her dog, Jackson. Growing up the daughter of two doctors, she attended Baylor University and received her BA in Medical Humanities, ready to follow in their footsteps. However, shortly after graduation, JoJo found her true passion: real estate development. Five years later, she runs a thriving business of her own, building homes from the ground up and renting to students in the Waco area. The new Bachelorette is a southern girl who is up for anything. She makes a mean quesadilla and her special talents include being able to make a three leaf clover with her tongue. What more could a guy want?
Family means everything to JoJo. Two people who undoubtedly will make things challenging for JoJo and her journey to find love, will be her brothers Ben and Martin. Fans will remember the two were less than welcoming to Ben when JoJo brought him home to meet the family. They didn't like that Ben wasn't able to give his all to their sister and feared he would break her heart. How will they feel now that the shoe is on the other foot?
With her family's support, an open heart and a new perspective on the possibilities of finding true love, JoJo will embark on finding her "unicorn" – her once-in-a-lifetime love. Will she face the unpredictable heartache of falling in love with more than one man? All she is sure of is that she found love once with Ben on The Bachelor and feels sure that this second time will be her charm, and wants everyone to come along for the ride.
The Bachelorette Season 12 kicks off MONDAY, MAY 23 on ABC.