Bernie Sanders on "The View" After New Hampshire Primary Win
Bernie Sanders joined "The View" co-hosts fresh off his primary win in New Hampshire. On his second visit to the show this season (Bernie also appeared on the show last fall), he discussed his plan to keep his campaign momentum going with a lot of hard work to continue to bringing his message of fairness to the forefront. He also responded to a recent attack from Bill Clinton.
For Bernie, fairness means resolving student debt issues so the U.S, like other countries, is investing in their youth instead of drowning them in debt. He also feels Wall Street is running the country and does not feel it is fair that companies like Goldman Sachs pay fines for wrongdoing, but no one goes to jail or gets a criminal record unlike a young kid picked up for marijuana. Bernie's fellow Democratic Presidential candidate, Hillary Clinton, was also briefly mentioned during the interview. In particular, Bernie responded to Bill Clinton's recent attack saying it was disappointing. He understands that Bill is standing up for his wife, but Bernie wants to keep the campaign about the issues, not personal attacks.
Bernie said of Donald Trump that the country has seen a massive redistribution of wealth from the middle class to the top 1%, and major corporations making billions need to pay their fair share of taxes. He also discusses the issue of gun control and why he feels his stance on this subject is not out of step with those of more progressive voters. Senator Sanders also spoke of the EPA involvement with the Flint water crisis. He feels that Michigan Governor Snyder should resign and that if Flint was an affluent white community, the response to this crisis would have been much different.
Towards the end of the interview Bernie commented on rumors former New York Mayor Michael Bloomberg may be running for President. Sanders explained the negative impact a Bloomberg run would have on the country. His campaign also has much more work to do, including garnering the support of the African American community. Bernie recently met with Al Sharpton and has a long list of African American leaders that have given him their support. He feels the major issue for this community in particular is criminal justice reform as all Americans realize it is unacceptable to see unarmed people shot by police.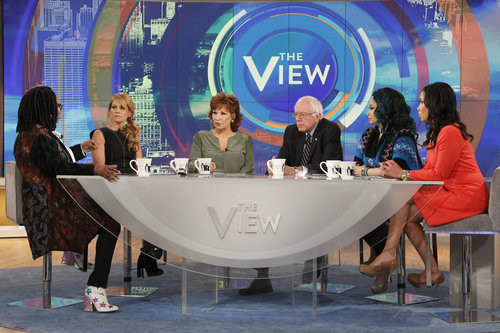 RELATED: More Interviews with Politicians >>