Great Detective Shows to Stream This Summer on ABC.com and the ABC App
There's nothing quite as exciting as seeing top detectives hunting down bad guys and bringing them to justice. This summer on ABC.com you can catch the most iconic crime fighters doing just that with shows like "Body of Proof" and "Happy Town." It's hard not to get swept up in the mystery as you at home also try to crack the case and figure out "whodunnit." If you find yourself looking for a dose of this kind of mystery but don't know where to start, don't worry! ABC.com has plenty of great detective shows readily available for you to stream and there's no better way to spend the summer evenings than watching these detectives work their magic.
---
If you have loads of plans this summer and just need an interesting mystery that will be wrapped up by the end of the episode, "Body of Proof" is the show for you! Following Dr. Megan Hunt (Dana Delaney), a neurosurgeon-turned-medical examiner, this drama sees her trying to solve cases while balancing her personal life and strained relationship with her daughter. While there are season-long arcs, each episode deals with an individual case so it's perfect for whenever you get the time. All three seasons are available now, so jump in!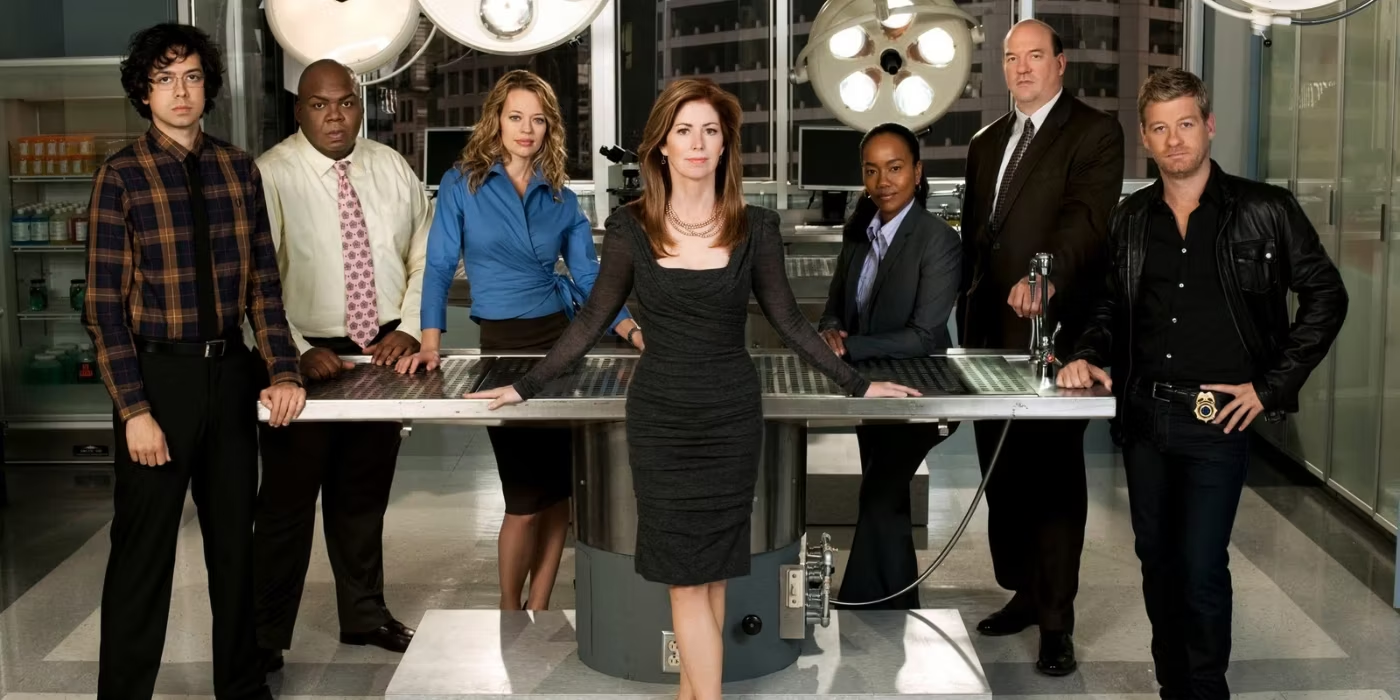 On days when you're in the mood for a classic crime procedural, you can watch "The Protector." Ally Walker stars as Gloria Sheppard, an LAPD homicide detective struggling to maintain the work-life balance of being a single mother on the force. Similarly, you can watch "Killer Women," based on the Argentinian crime drama "Mujeres Asesinas." The show follows former beauty queen Molly Parker, who rises to the top ranks of the Texas Rangers while also dealing with a recent separation from her abusive husband. As the name implies, all the perpetrators that Parker investigates are female, adding a fresh twist to the classic detective formula. Both shows are available in their entirety, making them perfect for a weekend binge as you follow the twists and turns of these ladies' lives.
If you're looking for a more long-form twisting mystery to sink your teeth into, then why not dive into "Happy Town?" Despite the name, all is not as it seems in this idyllic Minnesota town as the shadow of a series of unsolved kidnappings, committed by the so-called "Magic Man," still hangs over the community. While you're at it, you can stream Season 1 of "Red Widow" now. While the protagonist is not a detective, you can still enjoy Marta Walraven's independent investigation as she looks to uncover the truth about her drug-smuggling husband's death, as she is pitted against the FBI and gangsters alike.
For a slightly more supernatural take on your typical detective show, you can check out "Night Stalker." A remake of the 1970s show "Kolchak: The Night Stalker," the full season of which is available to watch now. If you're brave enough, follow reporter Carl Kolchak's investigation into the death of wife as he and his partner Perri come face to face with the paranormal phenomena plaguing their city.
---
All of these incredible detective shows and more are available to stream on ABC.com and the ABC app right now!