Halloween Shows: A Complete List of What to Watch on ABC, Freeform, FX, and National Geographic
The most haunted season of the year is fast approaching, and while you prepare your spooky costume or get a head start on stocking up on all that delicious candy you'll be putting out for trick-or-treaters, we have plenty of content to keep you in the Halloween mood throughout the month. From American Horror Story to Motherland: Fort Salem, from Halloween to Goosebumps, and Freeform's 31 Nights of Halloween, there's definitely something for everyone. As is tradition, ABC has special Halloween episodes of The Goldbergs, The Conners, Home Economics, The Rookie and more. There's no need for a spell book or incantations to keep up with it all -- here's an easy guide to all the Halloween content you can watch this year on ABC, Freeform, FX, National Geographic, and Hulu.
---
Halloween can be scary, but there is nothing wrong with having a good laugh this ghoulish season. You will be able to catch the premieres of special Halloween episodes of The Goldbergs (WEDNESDAY, OCT. 27 8/7c), The Conners (WEDNESDAY, OCT. 27 9/8c) and Home Economics (WEDNESDAY, OCT. 27 9:30/8:30c) on ABC.com. For some Halloween-themed crime fighting, you can follow The Rookie crew as they try to stop the spread of a new designer drug that turns people into "zombies" (SUNDAY OCT. 31, 10/9c).
If a good game show is your ideal Halloween viewing, then Supermarket Sweep has just the spooky grocery hunting for you. Comedienne Leslie Jones will lead six teams across a series of games in "You Only Got Half the Scarecrow!" (SUNDAY, OCT. 31, 9/8c). Dancing With The Stars loves a good themed night, and Halloween will be no different as the celebrities and their dance partners take on the chilling holiday to avoid elimination (MONDAY, OCT. 25 8/7c). For something to watch with the little ones, put THURSDAY, OCT. 28, 8/7c on your calendar to catch Toy Story of Terror! on ABC.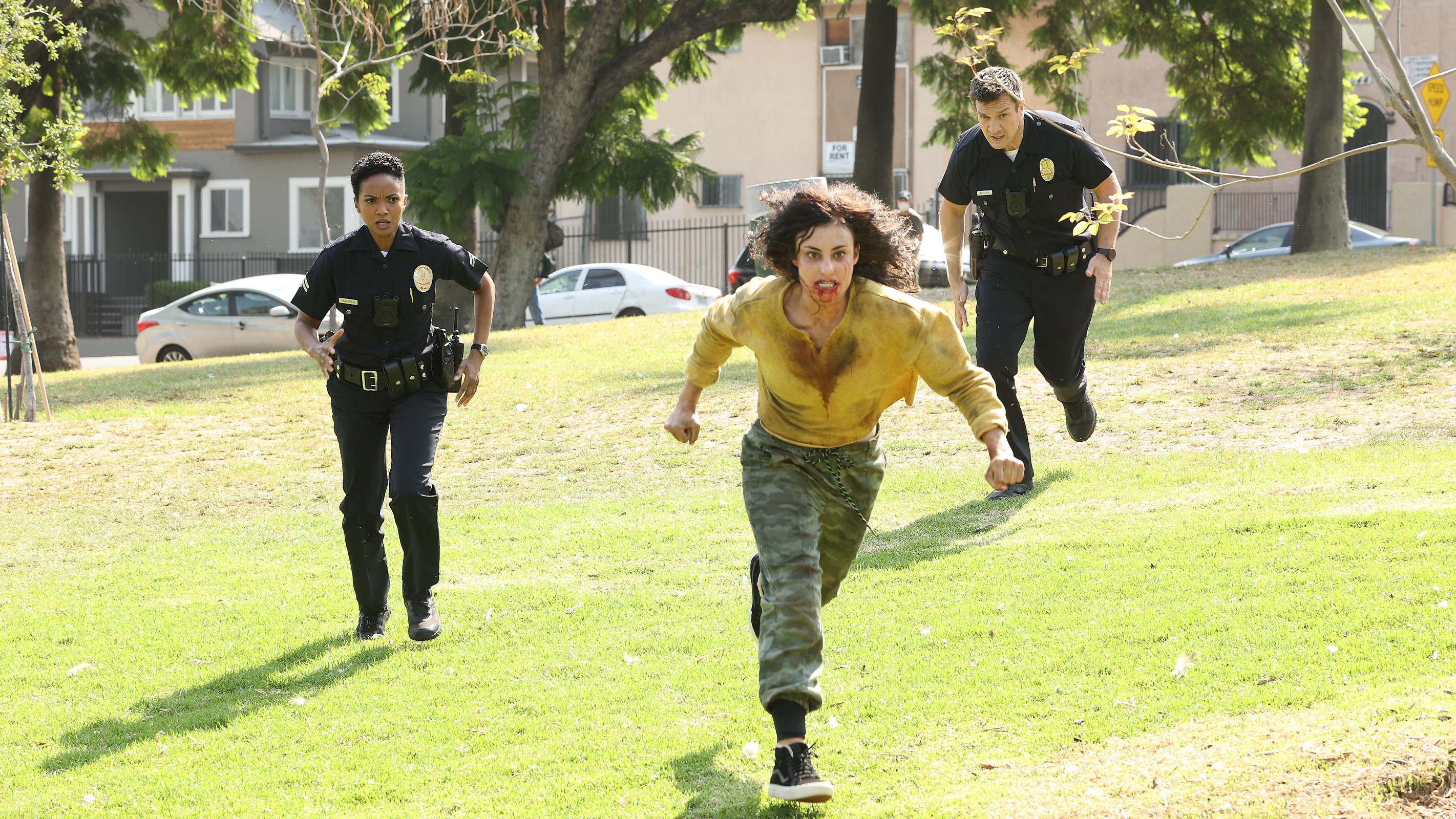 ---
Freeform is putting on a show this year with the return of its fan-favorite 31 Nights of Halloween. With a schedule packed full of Halloween classics, such as The Addams Family, Hocus Pocus, and Tim Burton's Corpse Bride, you can have seasonal programming on your TV every day of October. You can find the full schedule for the month and decide just how much you want to spook up your October on Freeform.com.
Freeform's Halloween Road is also making a return to Heritage Square Museum in Los Angeles between Friday, Oct.1 and Tuesday, Oct. 5. Events include a Hocus Pocus Drag Show and an opportunity to meet all your favorite Halloween characters.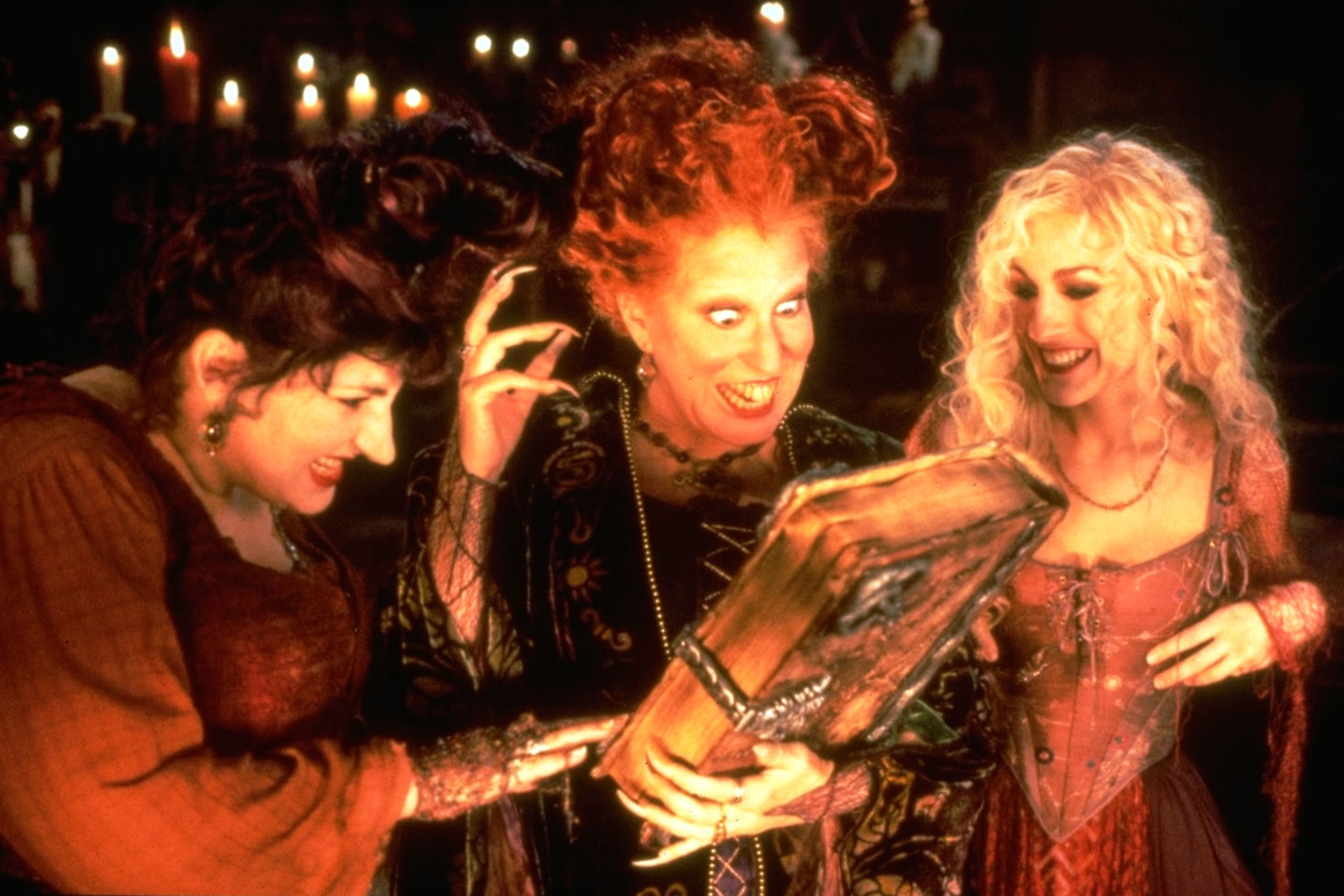 ---
Do you like your Halloween with a side of alien invasion? Ryan Murphy and Brad Falchuk's anthology series American Horror Story tackles horror from outer space in its 10th season, which airs Wednesdays at 10p on FX, and is also available for catch up now on FX.com. For a more humorous watch, What We Do In The Shadows is back with season 3, and sees the return of our favorite Staten Island vampires (and Colin) for more attempts at taking over America as they are given more power within the Vampiric Council. You can catch new episodes Thursdays at 10p on FX, and catch up now on FX.com.
For the movie lovers, FX is also bringing plenty of offerings to the table. The aptly named Halloween (2018) is one of them, in which Laurie Strode must confront Michael Myers four decades after surviving his murder spree. For those who need silent evenings (or risk waking the little ones), A Quiet Place follows a family who must navigate the world without making a sound as they hide from monsters with heightened hearing. Back to the alien horror genre, Alien: Covenant continues the prequel story of the famed Alien franchise, which you can follow up with 2018's The Predator.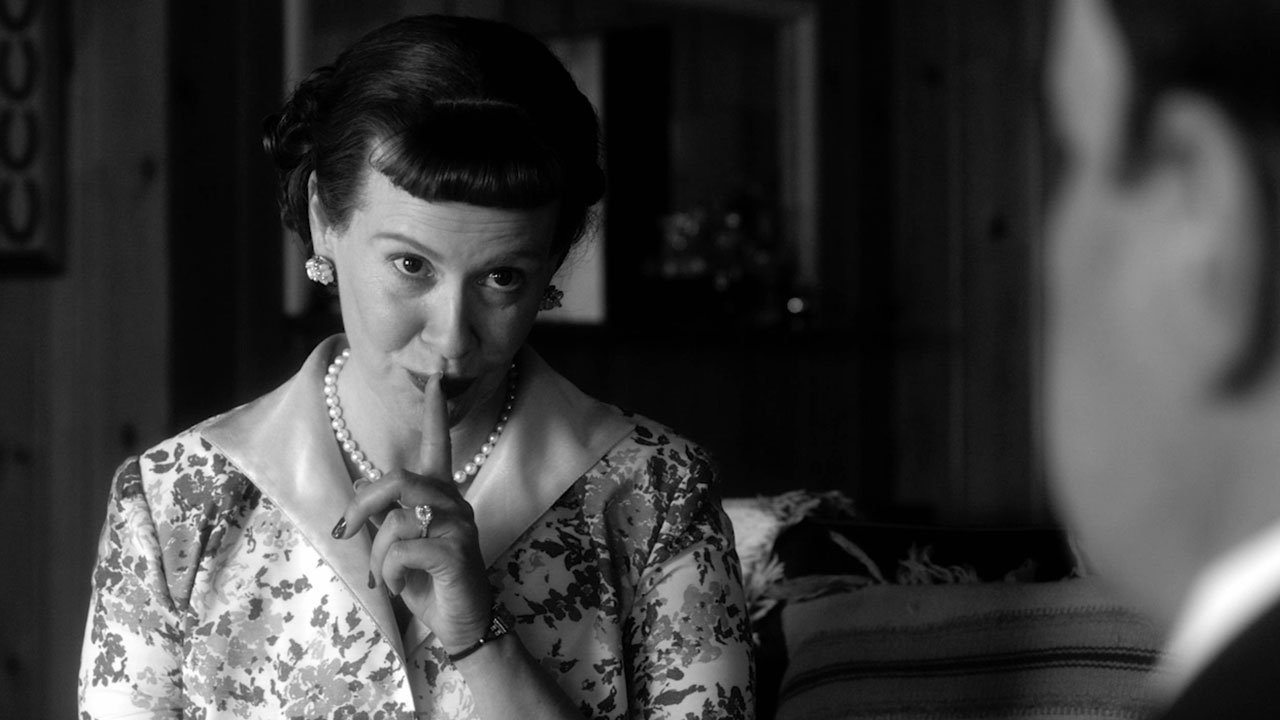 Want some alternate history with your horror? Overlord follows a group of paratroopers who discover secret Nazi experiments after being dropped behind enemy lines the day before D-Day. For a jump to an alternate future where all crime is legal for 24 hours every year, you can find out how The First Purge came to be. A killer is also on the loose in the looping world of Happy Death Day 2U.
Solving a series of puzzles to win $10,000 seems like a good deal, but a group of six strangers finds out that it's not as easy as it seems as they have to fight for their lives in 2019's Escape Room. Darren Aronofsky's mother! is also full of surprises, and you can watch the award-winning psychological horror on FX now. Continuing in that genre, you can also catch the last two instalments of N. Night Shyamalan's Unbreakable trilogy, Split and Glass.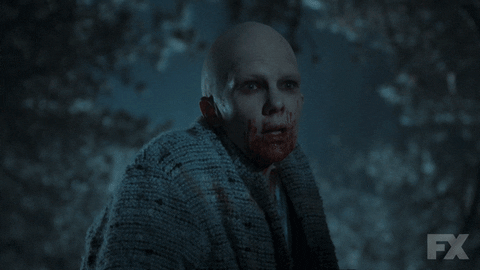 There's also something for the young ones to watch while they carve their pumpkins. Goosebumps, Goosebumps 2: Haunted Halloween, Hotel Transylvania 2, Hotel Transylvania 3: Summer Vacation and Ghostbusters (2016) are all available to watch on FX now!
---
Reality can be as scary as fiction, and National Geographic is proving just that with some of its Halloween programming. Believe that curses are real? Author and adventurer Sam Sheridan takes you on a journey through the most iconic and enduring curses, such as the curse of Vlad the Impaler and the Curse of Atlantis, in Atlas of Cursed Places. On the topic of spooky places, Alcatraz Island has a history of harboring restless souls, but the waters surrounding it are not any less scary, as you'll learn in Sharkatraz.
Deep-sea creatures could definitely be out of a sci-fi horror movie, and aquatic ecologist Zeb Hogan meets some of these mysterious animals in Monster Fish. For more animals and their murderous tendencies, Dead by Dawn explores the battle for survival that takes place all over the world once the sun goes down.
---
Hulu's also got your back to keep you well entertained this Halloween! If you were shocked at the end of season 2 of Motherland: Fort Salem, you can watch it all again to get your witchy fix! If you have yet to watch the witches of Fort Salem fight the Spree, you can catch up on seasons 1 and 2 on Hulu. And once you've made your way through FX's American Horror Story, the spin-off anthology series American Horror Stories is available exclusively on the streaming platform.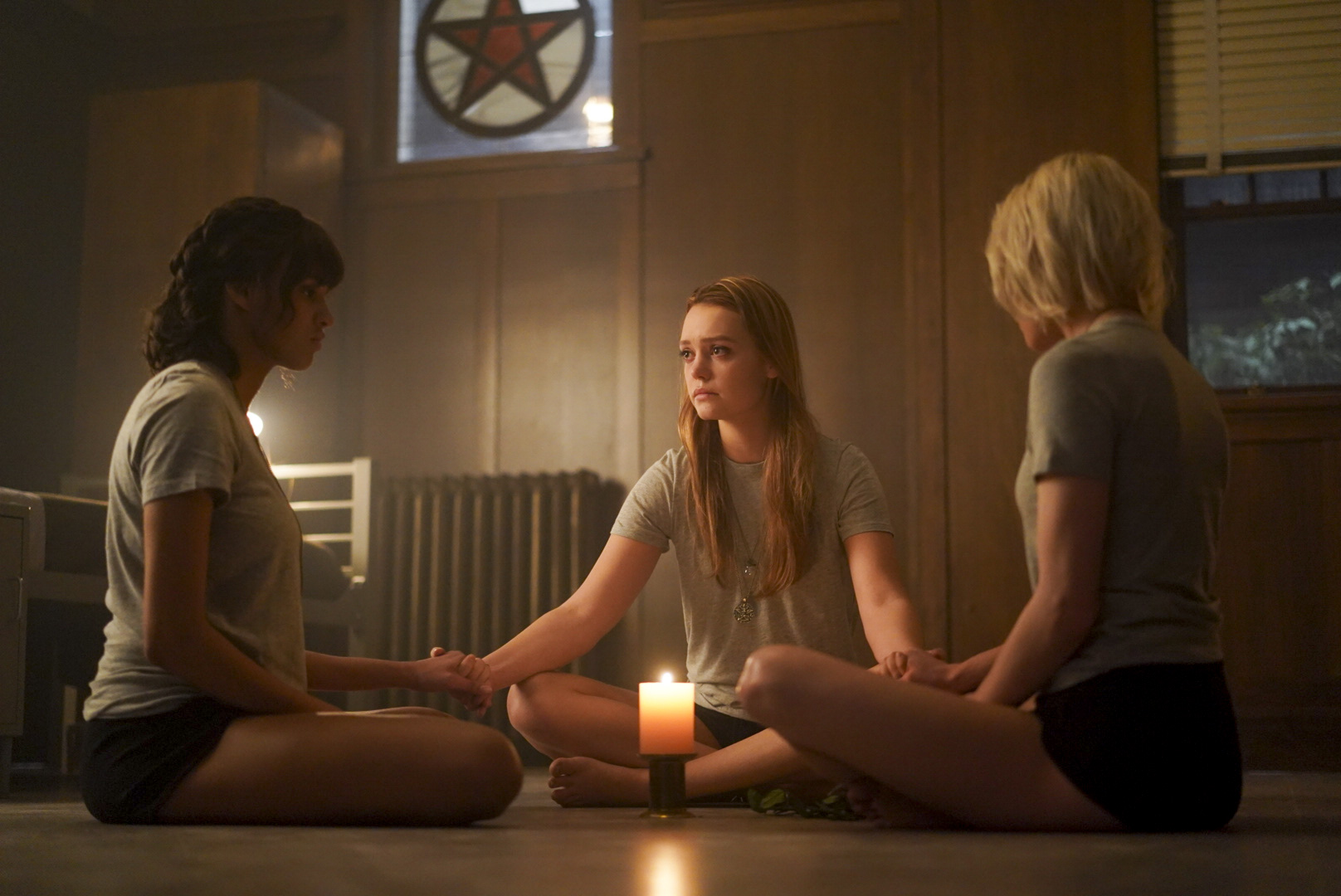 ---
Between these shows and movies, there's plenty of spooky content to watch this Halloween season! You can catch all of this programming on Freeform, FX, National Geographic, and Hulu.