These Incredible Nature Documentaries are Available to Stream on National Geographic!
April is Earth Month, and what better way to learn about the planet we call home than with National Geographic's Earth Month Collection and some incredible nature documentaries on National Geographic? Whether you'd like to know more about the terrifying creatures that inhabit Australia, find out if your dog is secretly a genius, or follow big cat families as they grow up, National Geographic has what you're looking for. There are investigative documentaries such as "The Whale That Ate Jaws: New Evidence", which uses new scientific methods to analyze why some Orcas eat sharks, and observational docs like "Born in Africa", where the team follows families of lions, jackals and cheetahs as they experience life on the continent. Read on for even more mind-boggling nature documentaries, all of which are available to stream throughout Earth Month on National Geographic!
EXPLORE NATIONAL GEOGRAPHIC'S "PLANET POSSIBLE" EARTH MONTH COLLECTION HERE!
---
If big cats are your favorites, we have plenty of content for you to enjoy. "Born in Africa" is an in-depth look at the lives of felines on the continent as they grow up in harsh environments. In the same vein is "Predator Land", which follows the deadliest predators that call Africa home. Expect savage hunting scenes and lots of close calls. For more tales of lethal animals, you can also learn all about "Australia's Most Dangerous". This series looks at deadly animals of all sizes, from the misleadingly adorable platypus to the misunderstood great white shark. Closer to home, we have "Is Your Dog a Genius?" with Dr. Brian Hare. This show applies a series of tests called "The Dognition Assessment" to help dog owners who'd like to better understand their pets, giving them labels such as Ace, Charmer, Socialite or Einstein. The three episodes in this miniseries investigate how much influence humans have on our canine companions and how intelligent they can really be!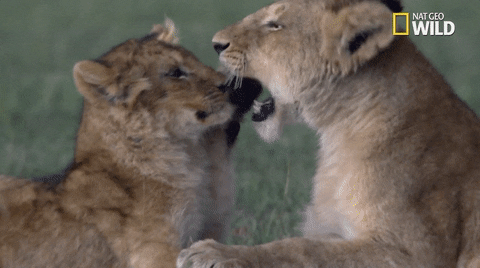 Are underwater animals more to your viewing taste? We've got you. "Crocs of the Caribbean" is a fascinating movie that follows these reptiles who can walk on land, swim in the saltwater of the Caribbean and even leap up to grab prey from trees. These predators are at the top of the area's food chain and the innovation that has been required to adapt to their presence on the islands is all covered in this documentary. For an even more thrilling viewing experience, there is "Sea of Shadows". This intense documentary investigates how drug cartels and traffickers are threatening all marine life in the Sea of Cortez, including the most endangered whale species on Earth: the vaquita porpoise. It is up to a team of dedicated scientists, conservationists, journalists and undercover agents to work with the Mexican Navy as they fight to save this rare species and bring the criminals to justice.
Speaking of criminals, "Sharkatraz" is a movie all about the supposedly shark-filled waters around Alcatraz. After decades of inmates being taunted by the threat of being thrown to the sharks, this documentary sorts myth from reality about what really lies in the waters around America's most notorious prison. If you are looking for scientific investigations, we have "The Whale That Ate Jaws: New Evidence". This captivating documentary dives into the relationship between sharks and orcas (killer whales), from a devastating attack in the 1920s up to today. Scientists have spent decades trying to understand why some orcas eat sharks and what it means for their place in the food chain, and this movie attempts to find some answers.
---
To learn even more about the world around you this Earth Month, you can watch all of these fascinating documentaries on National Geographic now!