Shows and Movies to Watch with your Mom this Mother's Day
Struggling with gift ideas for your wonderful mom this Mother's Day? Need a present that shows her how much she means to you? Sure, chocolates and flowers are nice, but nothing can compare to the quality time shared watching laugh-out-loud TV shows and heartwarming movies together. ABC, Freeform, and FX have a wide selection to choose from to keep the whole family entertained! Whether she's in the mood for a comedy series like "black-ish," a musical interlude with "The Greatest Showman" or she wants to binge an old favorite like "The Fosters," we've got it all right here on ABC.com. Nothing says "I love you, Mom" like finding the perfect watch to brighten her day, so read on to find out what movies and TV shows you can enjoy together this Mother's Day on ABC.com!
---
ABC has plenty of shows starring powerful, inspiring women who moms everywhere are sure to relate to. The final season of "black-ish" has just aired, so now is the perfect time to go right back to the beginning and rewatch the Johnson family's journey of self-discovery. This iconic bunch has empowering women in every generation: from fearless grandmother Ruby (Jenifer Lewis), to smart and loving Bow (Tracee Ellis Ross), to her brilliant and bold daughters Zoey (Yara Shahidi) and Diane (Marsai Martin), there's someone for everyone to love!
If your mom is in the mood for a throwback, you can enjoy a nostalgic rewatch of the classic 2000s sitcom "8 Simple Rules." John Ritter plays Paul Hennessy, a loving father who juggles work and life while trying to keep track of his three restless, rule-breaking teenagers. The dysfunctional family comedies don't stop there: be sure to check out the hilarious series "Home Economics," starring Topher Grace, which is now in its second season. Three grown-up siblings try to hold on to their tight-knit relationship despite their vast differences in wealth, leading to awkward conversations and amusing miscommunication!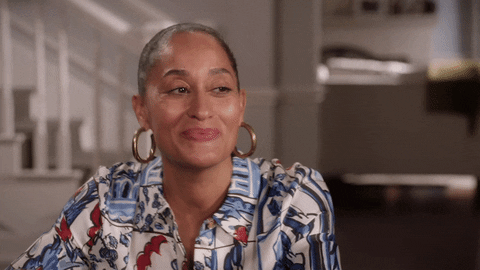 ---
Your family isn't always the one you were born into, and sometimes you get to choose the clan you want to be a part of. Freeform's "The Fosters" embraces this idea of the chosen family; watch as foster moms Lena and Stef nurture their ever-expanding home of biological and adopted children with grace, love and patience. This show is filled to the brim with uplifting moments to share with your own mom this Mother's Day, so binge it all on Freeform now!
Already watched "The Fosters?" Then check out "Good Trouble," the spin-off show dedicated to sisters Callie (Maia Mitchell) and Mariana Adams Foster (Cierra Ramirez). The girls navigate the tumultuous path of life after college and encounter heartbreak, roommate drama, stress at work, and social injustices along the way. Throughout it all, the life lessons taught to them by their moms carry them forward and remind them to fight the good fight!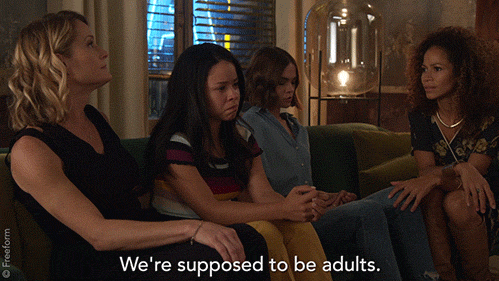 For a dose of dark humor, catch up with Freeform's most recent comedy series, "Single Drunk Female." Sam (Sofia Black-D'Elia), an alcoholic, is forced to move back in with her mother, Carol (Ally Sheedy), after a very messy public breakdown. Sam and Carol's complicated relationship is tested as they are stuck in the same house together, which lends itself to many awkward (and comical) moments. Nevertheless, Carol is always there to help her daughter in her journey to sobriety and the love they ultimately share is a testament to the strength of moms everywhere.
---
FX has plenty to offer when it comes to movies this Mother's Day. If your mom is in the mood for a classic rom-com, try "Book Club." Starring Diane Keaton, Jane Fonda, Candice Bergen, and Mary Steenburgen, this hilarious movie follows four friends who decide to spice up their love lives after reading a steamy novel. For even more comedy, FX has "Snatched," in which Amy Schumer and Goldie Hawn play a mother and daughter who find themselves at the center of a ransom plot while on a blissful, tropical holiday. It would be criminal to miss it! Or, if you're in a musical state of mind, "Grease" and "The Greatest Showman" are available to bless you with sweet melodies and dazzling dance routines.
FX also has a number of TV shows available for your Mother's Day viewing. In the comedy series "Better Things," Pamela Adlon plays actress and single mom Sam Fox who is trying to keep it together while raising her three daughters. As important as motherhood and a career are, Sam knows to prioritize a laugh above all else! Finally, this list wouldn't be complete without the witty sitcom "Mom," which features Anna Faris and Allison Janney as a mother-daughter pair with a tempestuous relationship, despite their shared personal struggles. The show doesn't shy away from real-life issues, instead addressing them head-on and choosing to find the humor and nuance. The perfect show to honor your incredible mom!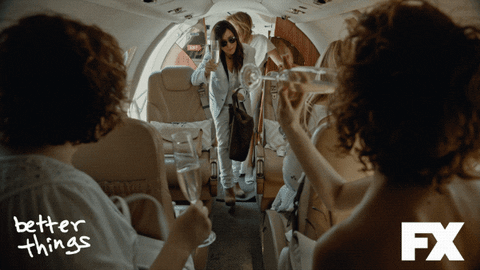 ---
All these movies, shows, and more are available on ABC, Freeform, and FX this Mother's Day!