Shows To Celebrate AANHPI Heritage
Asian American Native Hawaiian Pacific Islander (AANHPI) Heritage Month rolls around every May, but highlighting some of the amazing AANHPI talent on ABC.com is a year-round celebration that commemorates Americans with heritage ranging from East, Southeast and South Asia as well as the Pacific Islands of Melanesia, Micronesia and Polynesia. Those with AANHPI heritage are a key thread in the tapestry of America and having this presented on our screens is an important way to honor that history. From portraying doctors on the front lines in "The Good Doctor" and "Grey's Anatomy" to loving friends on "A Million Little Things," AANHPI actors can be found throughout the ABC.com and ABC app catalogue. With that in mind, here's a selection of the great shows which champion AANHPI voices that you can enjoy on ABC.com.
---
If you're looking for a life-affirming watch, "A Million Little Things" is perfect for you. This show follows a group of friends in Boston who are trying to come to terms with the sudden loss of a member of the group, exploring the curveballs that life can throw at you while navigating your career and relationships. Katherine Kim, played by Grace Park, is balancing her failing marriage, stressful law career and being a mom to Theo, played by Tristan Byon. Katherine's mom, Joo Hee, is a Korean immigrant and worked as a seamstress to provide for her family. The show does not shy away from conversations of diversity and race, providing an insight into the adult Asian American experience with understanding and sensitivity.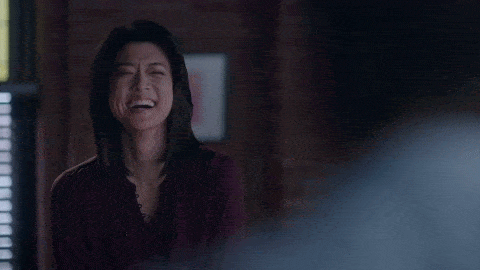 Medical dramas more your style? We've got you. Based on the award-winning Korean drama of the same name, "The Good Doctor" follows the trials and tribulations of medical experts in a prestigious San Jose hospital. Executive producer Daniel Dae Kim set out to create something that was diverse both in front of and behind the camera, with Kim even making a brief cameo himself as Dr Jackson Han in Season 2. Other noteworthy AANHPI characters include the cynical cop-turned-medical professional Dr Alex Park, played by Korean American actor Will Yun Lee; Chief of Surgery Dr Audrey Lim, played by Taiwanese American actress Christina Chang; and the hospital's Chairman and Vice President Tamlyn Tomita, played by Japanese actress Allegra Aoki. "The Good Doctor" takes you alongside the characters as they navigate difficult personal and professional decisions, all while lives are literally on the line.
There's even more medical marvels in the the blockbuster drama "Grey's Anatomy," which follows a series of interns, residents, attendings, and doctors at a Seattle hospital. The show has explored a myriad of topics in its nearly two-decade run and has boasted a diverse cast from its very conception. Some notable AANHPI cast members include Meredith Grey's (Ellen Pompeo) best friend Cristina Yang, played by Canadian Korean actress Sandra Oh, who is a fiercely intelligent surgeon determined to make a name for herself. Nico Kim, played by Korean Italian actor Alex Landi, is an attending Orthopedic surgeon and also the show's first openly gay male surgeon. And finally, Dahlia Qadri, played by American Pakistani actress Sophia Taylor Ali, is a surgical resident of Pakistani descent and the first prominent Hijabi character on the show. Prepare to laugh, cry and cheer because there really is a storyline for everyone in "Grey's Anatomy."
Focusing on the lives of the those at a Seattle Fire Station, "Station 19" is an action drama that takes place in the same universe as "Grey's Anatomy." Showrunner Shonda Rhimes has long championed diverse casting and storytelling in her work and doesn't fail to deliver here. JJ, played by Thai Hmong actress Brenda Song, is a care-free music reviewer. Charlotte Dearborn, played by Jee Young Han, features as a resilient fire lieutenant that has transferred from a nearby fire station and is striving to be a Captain. With interconnected personal drama and love triangles galore, this is a show you definitely don't want to miss!
---
Celebrate AANHPI Month
with these incredible shows and more on
ABC.com
!