Star-Studded Films to Watch this Spring on Freeform and FX
Spring is well underway, but the days getting brighter doesn't mean you can't still spend an evening cozying up with a good film. Fortunately, there are some truly award-worthy movies available for you to watch on Freeform and FX! Whether you're looking for critically acclaimed dramas such as "Three Billboards Outside Ebbing, Missouri," or you'd like to see award-winning performances such as Rami Malek's in "Bohemian Rhapsody," there is plenty of choice. We also have more light-hearted offerings featuring a host of great actors, such as "Book Club," which stars Academy Award-winners Diane Keaton and Jane Fonda, and "The Greatest Showman," led by Hugh Jackman. Read on for our full selection of star-studded movies, all available to stream through ABC.
---
Fan of comedy? You can sit back and enjoy the double-bill of "Daddy's Home" and "Daddy's Home 2," starring Will Ferrell and Mark Wahlberg as a stepfather and biological father duo who will do anything for their children's attention. For a modern twist on a literary classic, add Emma Stone and Stanley Tucci's hilarious hit "Easy A" to your watch list. If you're looking for a feel-good film that breaks away from that comedy formula, you can also check out Bryan Cranston, Nicole Kidman and Kevin Hart in "The Upside." A remake of the 2011 French film "Les Intouchables," the film is the true story of a wealthy quadriplegic man and his relationship with the recently paroled convict hired as his carer.
If adventure is what you're looking for, we have the futuristic sci-fi thriller "Annihilation." Adapted from the 2014 book by Jeff VanderMeer, the film follows a biologist and her team exploring a mysterious phenomenon known as Area X, into which her husband has disappeared. The film boasts an incredibly talented cast, including Natalie Portman, Tessa Thompson, and Oscar Isaac. There is also the opportunity to see classic stars like Diane Keaton and Jane Fonda in the hilarious "Book Club," or enjoy the performances of Oscar winners Frances McDormand and Sam Rockwell in "Three Billboards Outside Ebbing, Missouri."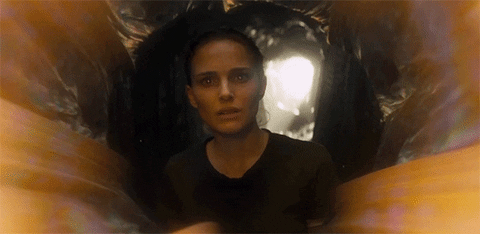 If real-life drama is more to your taste then the foot-stomping biopic "Bohemian Rhapsody" is also available, featuring Rami Malek starring as Freddie Mercury in this story of Queen's rise to stardom. On the ensemble cast front, we also have the classic Agatha Christie mystery "Murder on the Orient Express" which boasts a cast full of A-List talent including Kenneth Branagh, Penélope Cruz, Willem Dafoe, and Judi Dench, to name just a few. If you'd rather be dazzled by lights and spectacle, then you should check out the musical extravaganza "The Greatest Showman" starring Hugh Jackman, Zendaya, and Zac Efron. For more of Hugh Jackman you can also watch his final turn as his iconic X-Men character, Wolverine, in "Logan." Neither are films to be missed!
---
You can catch all of these fantastic movies on Freeform and FX right now.