ABC Summer 2018 Schedule Includes The Proposal, Take Two, & More!
ABC is getting the summer started with the new season of Sunday Fun & Games as well as the series premieres of brand new shows The Proposal and Take Two! Check out the ABC summer 2018 schedule of premieres and find out when you can catch everything on ABC and the ABC app!
MONDAY JUNE 18
The Proposal Series Premiere (10:00 – 11:00 p.m. EDT): Hosted by Season 5 Bachelor Jesse Palmer, each episode will feature 10 eligible men or women competing in four pageant-style rounds to win the heart of a mystery man or woman whose identity is concealed from them. After each phase, the men or women who fail to connect with the mystery person are whittled down, leading to the dramatic and highly anticipated reveal, when the two remaining prospects finally meet the mystery person for the first time, just in time for a romantic proposal.
WATCH THE SERIES PREMIERE ONLINE NOW!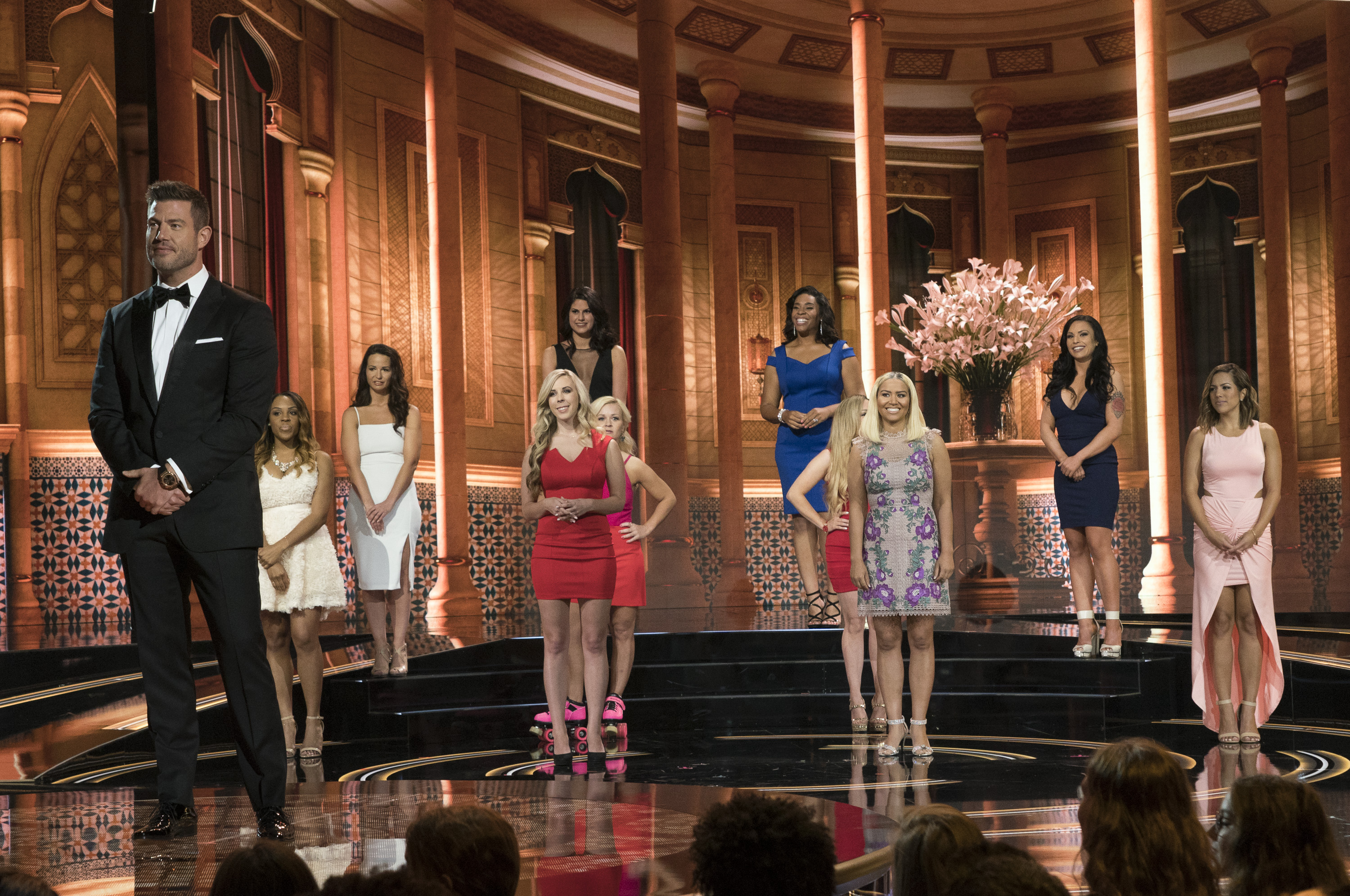 THURSDAY JUNE 21
The Gong Show Season 2 Premiere (8:00 – 9:00 p.m. EDT): Get ready for a second fabulous season of television's most irreverent talent show competition, The Gong Show, with British comedy legend Tommy Maitland. Executive produced by actor/comedian Will Arnett, every episode will celebrate unusually talented and unique performers on a primetime stage.
Match Game Season 4 Premiere (9:00 – 10:00 p.m. EDT): It's bawdy, irreverent and a whole lot of fun! The iconic panel game show returns to primetime, and is hosted by Golden Globe and Emmy Award-winning actor Alec Baldwin. The 10-episode series features four contestants each week as they attempt to match the answers of six celebrities in a game of fill-in the missing blank.
Take Two Series Premiere (10:00 – 11:00 p.m. EDT): From the creators and executive producers of ABC's popular series "Castle," comes this upbeat detective series that follows Sam Swift (Rachel Bilson), the former star of a hit cop series whose epic breakdown is broadcast to the public and sends her to rehab. Desperate to restart her career, she talks her way into shadowing lone-wolf private investigator Eddie Valetik (Eddie Cibrian) as research for a potential comeback role.
TUESDAY AUGUST 7
Bachelor in Paradise Season 5 Premiere (8:00-10:00pm EDT): Breakout fan favorites from The Bachelor franchise are back and ready for a second (or third) chance at finding love. They may have left The Bachelor or The Bachelorette brokenhearted, but now they have the opportunity to travel to a romantic paradise in hopes of turning a potential summer fling into the real thing.
Castaways Series Premiere (10:00-11:00 p.m. EDT): Castaways is a revolutionary series testing the human need for companionship under extreme circumstances as each individual learns there are other castaways out there but are unaware of how many, their locations or when they will be rescued. This visually stunning, new reality series follows 12 diverse individuals as they're dropped alone throughout various islets in Indonesia and challenged to survive among washed-up luggage, scattered resources and abandoned structures.
BELOW ARE THE SUMMER SHOWS ALREADY PLAYING FULL EPISODES!
The Last Defense - Tuesdays 10|9c - Executive producers Viola Davis and Julius Tennon have teamed up with XCON Productions and Lincoln Square Productions for the powerful, new documentary series, The Last Defense. The seven-episode docu-series explores and exposes flaws in the American justice system through emotional, in-depth examinations of the death row cases of Darlie Routier and Julius Jones. Watch the series premiere now on ABC.com.
Celebrity Family Feud - Sundays 8|7c - Hosted by television personality and best-selling author Steve Harvey, Celebrity Family Feud returns for its fourth season on ABC. A celebrity version of Family Feud, the 10-episode series will feature celebrity families and their immediate family members or their extended TV families, competing against each other to have fun and win money for charity.
The $100,000 Pyramid Sundays 9|8c - Hosted by Good Morning America co-anchor Michael Strahan, The $100,000 Pyramid is the timeless word association game in which two celebrities and their partners face off in a race against the clock to make it to the winners' circle and take home $100,000.
To Tell the Truth Sundays 10|9c - Hosted by the star of ABC's hit comedy black-ish, Anthony Anderson, To Tell the Truth is a funny re-imagination of the beloved game show that first aired in 1956. This version takes the excitement to another level, featuring fun characters from pop culture. Anderson's mother, Mama Doris, is also part of the fun as a commentator.
The Bachelorette - Mondays 8|7c - The gut-wrenching finish to Becca Kufrin's romance with Arie Luyendyk Jr. left Bachelor Nation speechless. In a change of heart, Arie broke up with America's sweetheart just weeks after proposing to her – stealing her fairytale ending and her future. Now, the humble fan favorite and girl next door from Minnesota returns for a second shot at love, starring on The Bachelorette. Watch the latest episodes on ABC.com!
SEE AN EXTENDED PREVIEW OF WHAT'S COMING YOUR WAY!