American Idol 2023 Episode 18 Recap: And the Winner Is...
After weeks of memorable moments and amazing performances, we have arrived at the Grand Finale of "American Idol"! What makes it so grand? It's packed full of superstar guests, one-of-a-kind performances, and even our legendary judges Luke Bryan, Lionel Richie, and Katy Perry take the stage. And, as always, our host Ryan Seacrest is here to guide us through this very eventful finale.
The festivities kicked off with Mr. Worldwide, Pitbull, and Lil' Jon with their new song "Jumpin" before moving into the iconic hit "Give Me Everything" featuring the Top 12 contestants.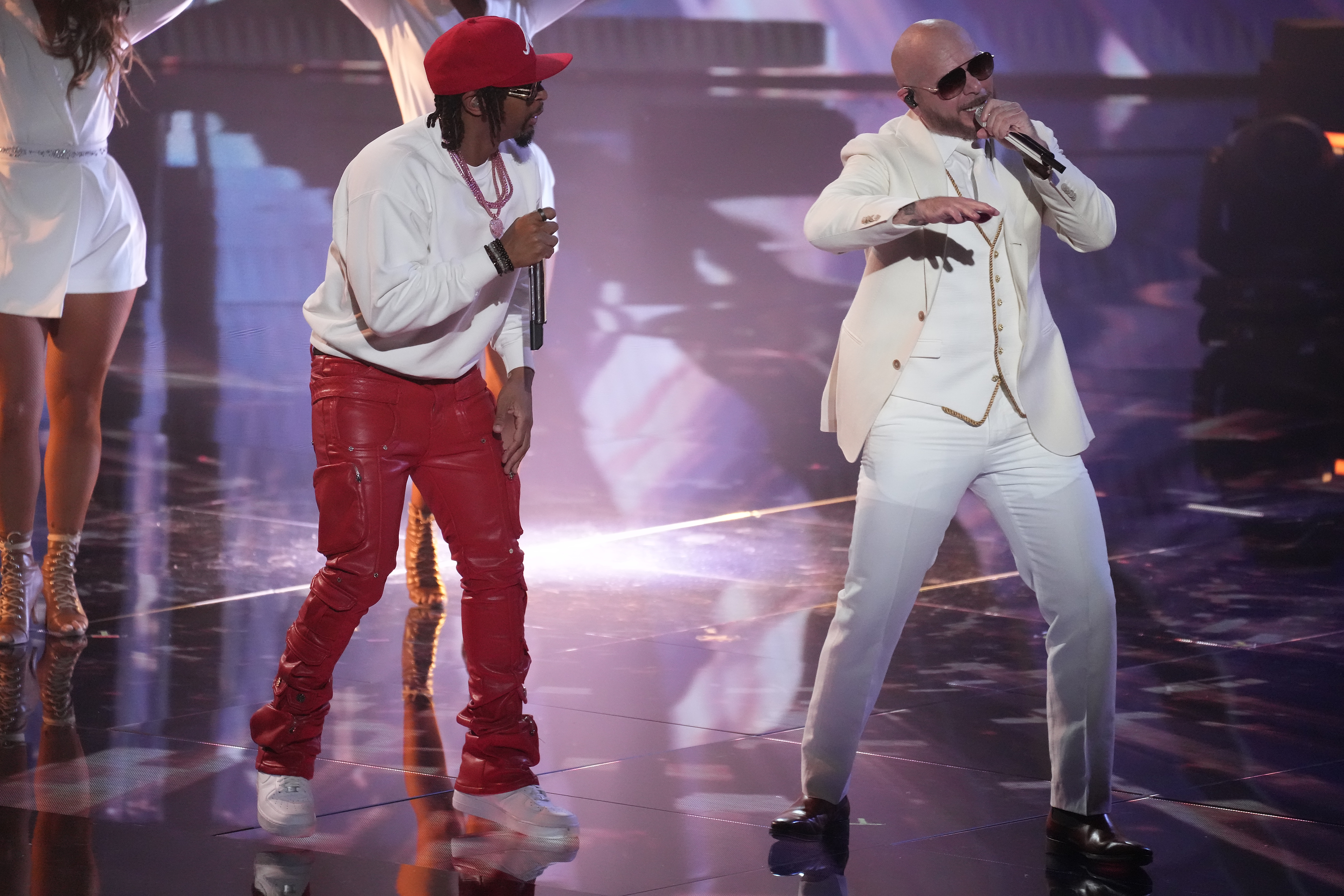 Lil' Jon and Pitbull get the Idol audience "JUMPIN"!
We start the night with a Top 3 who will be narrowed down to a Top 2 after two rounds of performances. For the first round, Country superstar and former Idol judge Keith Urban served as the Top 3's mentor and song choice source for this first round of performances:
• Megan Danielle selected "God Whispered Your Name" as a way to represent the help you have around you when you need it.
• Iam Tongi chose one of his parents' favorite songs, "Making Memories of Us", which they used to slow dance in the living room to.
• Colin Stough picked the relatable "Stupid Boy", working out the choice to play acoustic guitar with Keith.
Round two is the annual and always very touching Hometown Visit! Reenergized and inspired, the Top 3 performed songs inspired by and dedicated to the places they call home – Megan with "Faithfully" by Journey; Iam performing "Cool Down" by Kolohe Kai; and Colin doing "Either Way' by Chris Stapleton – after which, voting closed.
While we waited for the results, we got the first of many star-powered team ups with members of the Top 12. TLC hit the stage with a medley of their hits "No Scrubs", "Creep", and "Waterfalls" with Lucy Love and REO Speedwagon front man Kevin Cronin dueted with Zachariah Smith on "Take It On The Run".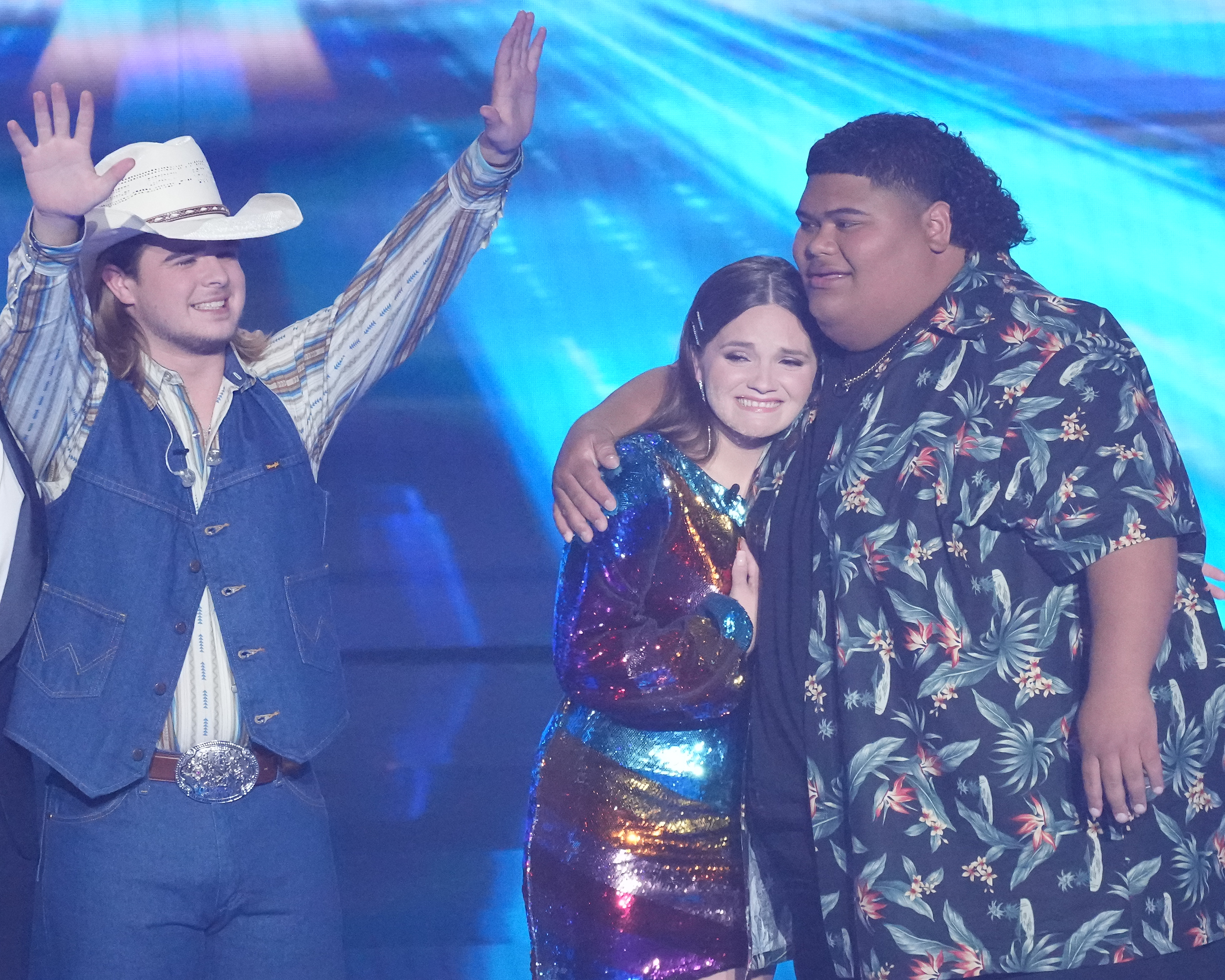 Colin Stough did not make the Top 2 but is still all smiles.
After two rounds of songs and over 13 million votes, it is revealed that the Top 2 are Iam and Megan. While Colin was eliminated, his single (and those that made the Top 5) is available!
Next, Jelly Roll hits the stage to perform his new single with Lainey Wilson, "Save Me", before being joined by Oliver Steele on "Need A Favor".
Icon Kylie Minogue is back with a new single, "Padum Padum", which she performed a part of on the Idol stage before being joined by Nutsa for her classic "Can't Get You Out of My Head".
Lionel Richie was the first of the judges to perform, opting for his hit with The Commodores "Sail On" while a montage of moments from the whole season played behind him on the big screen. The performance hit another level as he was joined on stage by the Top 12 for the crescendo.
After this, we're treated with star after star, collab after collab, including the Top 2 with iconic performances with their own idols:
• Showing us what made him a great mentor and judge, Keith Urban lights up the stage with his song "Wild Hearts".
• In a full circle moment, James Blunt and Iam joined forces on "Monsters" - the very song that Iam auditioned with – with a performance that brought the room to tears.
• Elle Goulding next hit the stage with a taste of her new song with Calvin Harris "Miracle", and was joined on "Burn" by Tyson Venegas.
• Lauren Daigle starts with her new single "These Are the Days" before transitioning into "Thank God I Do" with Megan in another emotional full circle moment.
• Judge Luke Bryan sings his latest song "But I Got A Beer In My Hand" before being joined by Colin covering Conway Twitty's "Slow Hand".
• Powerhouse meets powerhouse as Jazmine Sullivan graces the stage for a duet of her iconic hit "Bust The Windows" with Wé Ani.
• Lainey Wilson returned and was joined by Marybeth Byrd and Warren Peay on her hit "Heart Like A Truck".
• Haven Madison and judge Katy Perry took the stage together for a very special duet combining their original songs, "Still Need You" and "By The Grace Of God" respectively.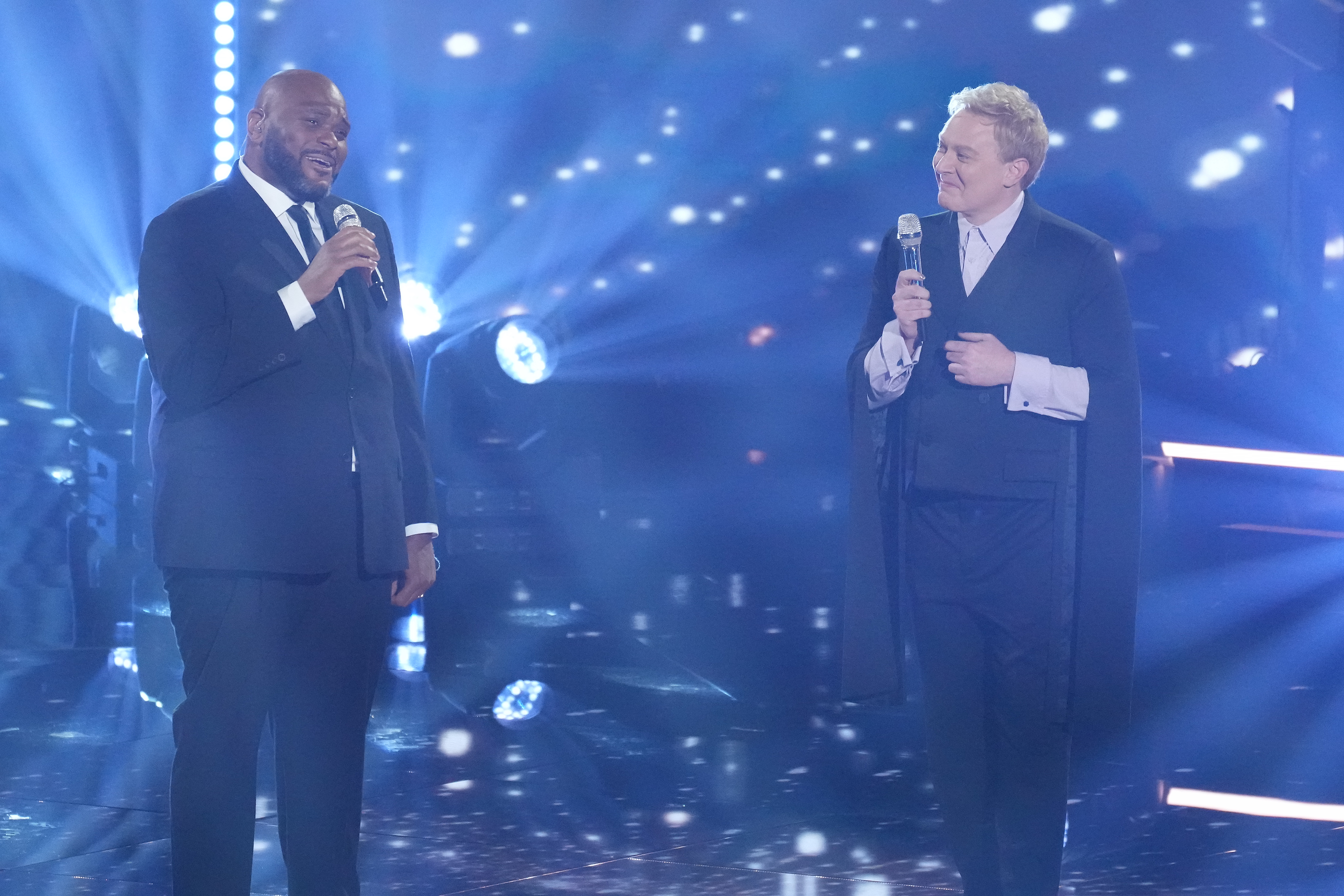 Ruben Studdard and Clay Aiken showing why they were the Top 2.
In a very special performance, two Idol legends return as Ruben Studdard and Clay Aiken sing "The Impossible Dream" to mark the 20th anniversary of their finale appearances with this year's Top 2, Iam and Megan, joining them at the end.
As briefly mentioned above, the Top 5 have all recorded singles that are currently available and we get a behind-the-scenes look at the making of the Iam, Megan, and Colin's songs at the famous Sound Factory in Hollywood.
In the last round of performances before voting closed, we got to see the Top 2 perform their original songs. Megan's single is called "Dream Girl", an uptempo, rock-flavored Country song, and Iam's single, keeping true to his Island sound and storytelling, is called "I'll Be Seeing You".
And now, after millions and millions of votes, the moment has arrived. The 2023 American Idol is…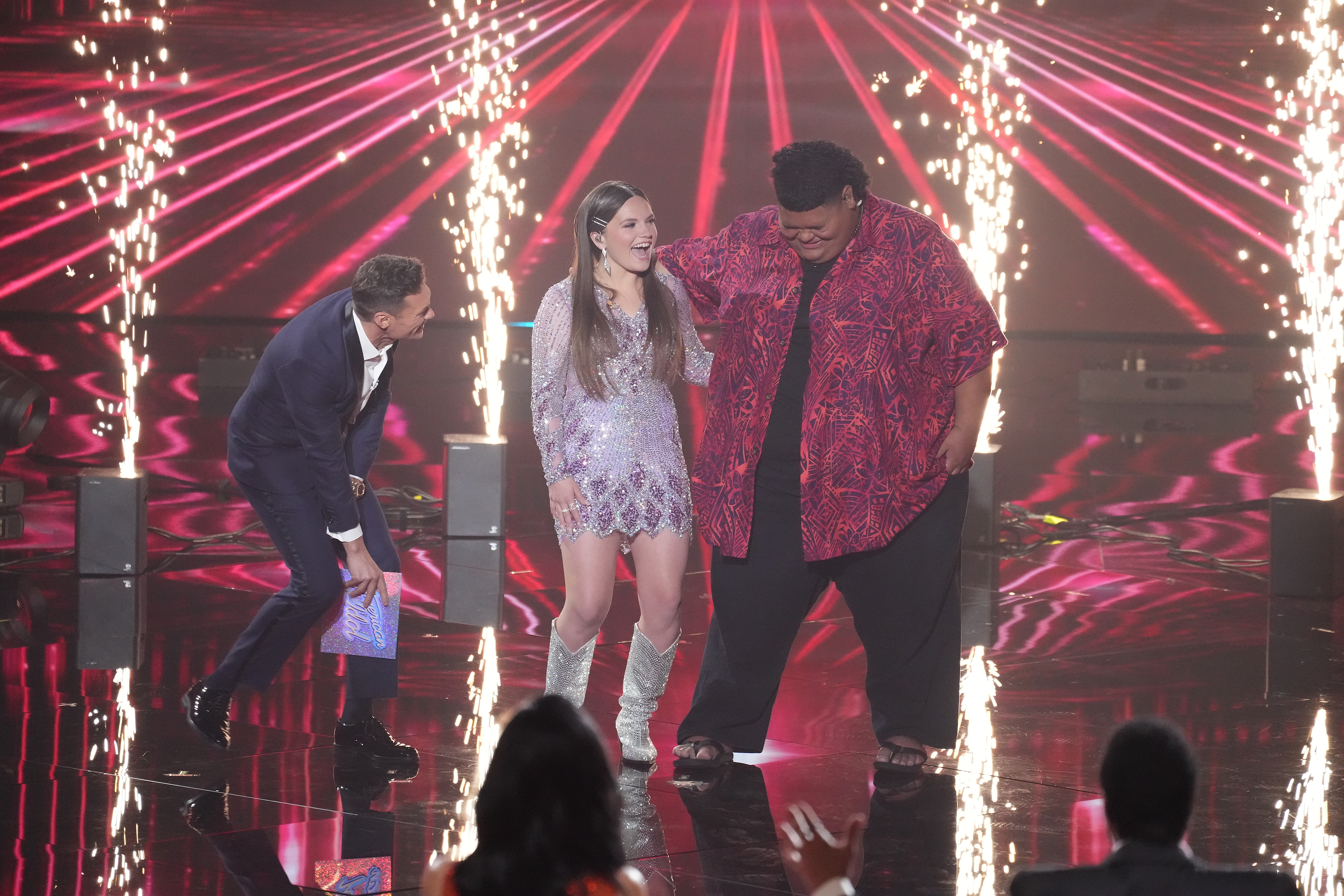 The winner revealed!
…Iam Tongi!
Congratulations to Iam, the Top 26, and everyone who auditioned for a truly outstanding season! Do you think you can have what it takes to be 2024's American Idol? Check out our Audition page to see how you can be part of the action and excitement.
Follow "American Idol" (#americanidol) on TikTok, Instagram, Twitter and Facebook.