And 2021's "American Idol" Winner Is...
When American Idol says they're going to throw a big finale extravaganza, they mean it! This big 3-hour bonanza had 23 performances featuring returning Idol finalists and music legends, including judges Katy Perry, Luke Bryan, and Lionel Richie. So much show that ends with host Ryan Seacrest naming 2021's winner!
Kicking the finale off with a lot of energy and lights, the Top 3 - Grace Kinstler, Willie Spence, and Chayce Beckham - joined forces with Macklemore for his hit with Ryan Lewis "Can't Hold Us feat. Ray Dalton."
After that, there were back to back packages and performances, the first a section with the Top 3 speaking about their journeys with
Bobby Bones
paired with Judges' Picks and then a summary of their hometown visits followed by song choices inspired by that trip.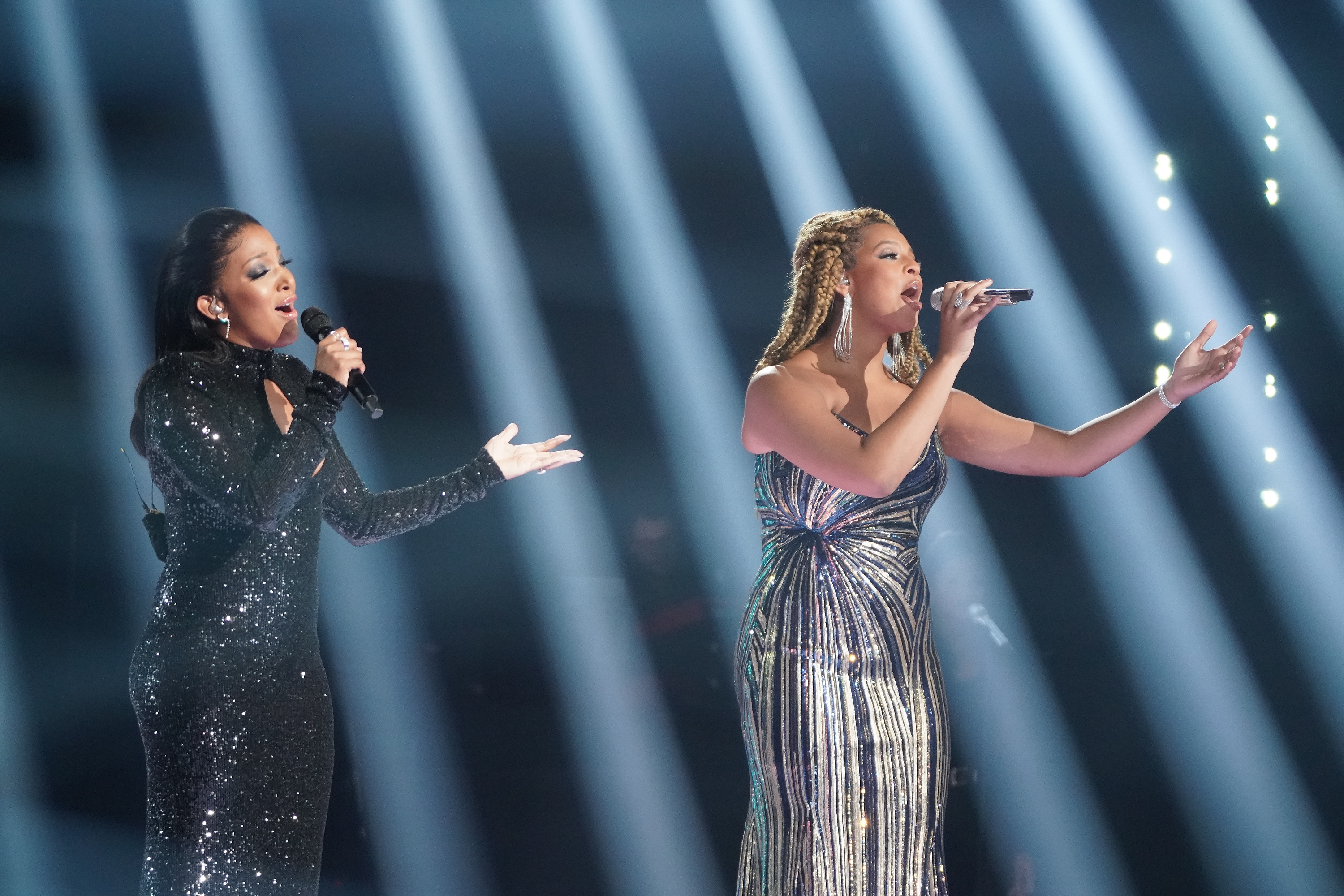 Before we get to the eliminations, let's run down every big, special performance this episode:
- Country star Mickey Guyton sang her hit "Black Like Me" with Alyssa Wray
- Tom McGovern, who dazzled everyone with his jingle writing acumen during the auditions, told the "Story of the Season" in song
- Fall Out Boy rocked the stage with Hunter Metts, Deshawn Goncalves, Chayce Beckham, and Willie Spence on "My Songs Know What You Did In The Dark (Light Em Up)'
- Legend and icon Chaka Khan performed a medley of "Sweet Thing", "I'm Every Woman", and "Ain't Nobody" with Deshawn Goncalves, Alyssa Wray, Cassandra Coleman, Casey Bishop, and Grace Kinstler
- Leona Lewis performed her hit duet "You Are The Reason" with Willie Spence
- Sheryl Crow and Graham DeFranco teamed up for duets on two of her big hits, "If It Makes You Happy" and "Everyday Is A Winding Road"
- Fan favorite Murphy returns and takes the big Idol stage for the first time to sing a medley of his originals "Am I Still Mine?" and "The Painted Man" with the full band
- Luke Bryan made good on his suggestion that he takes Casey Bishop down to the Whiskey-A-Go-Go before dueting on "Living' On A Prayer" by Bon Jovi
- Lionel Richie joins forces with Willie Spence, Grace Kinstler, Cassie Coleman, Deshawn Goncalves, Alyssa Wray, Hunter Metts, Chayce Beckham, and Casey Bishop for an upbeat performance of his optimistic song "One World"
- Rock legend Lindsey Buckingham duets with Cassandra Coleman on one of Fleetwood Mac's hits, "Go Your Own Way"
- Alessia Cara performs her hit "Scars To Your Beautiful" with Grace Kinstler
- Country star Luke Combs teams up with Chayce Beckham to perform "Forever After All"
- Katy Perry duets with Hunter Metts for an emotional performance of her hit "Thinking of You"
With so many exciting performances, it was not lost that a winner will be declared. In the midst of all this, the first elimination occurred - Grace Kinstler, leaving Willie Spence and Chayce Beckham still in the running.
After one last performance from Willie and Chayce, encores of previous songs selected from the Top 24 on, this was the last chance for America to cast their votes.
And…after months of voting and a very unique journey, it was announced that
2021's Idol winner is Chayce Beckham!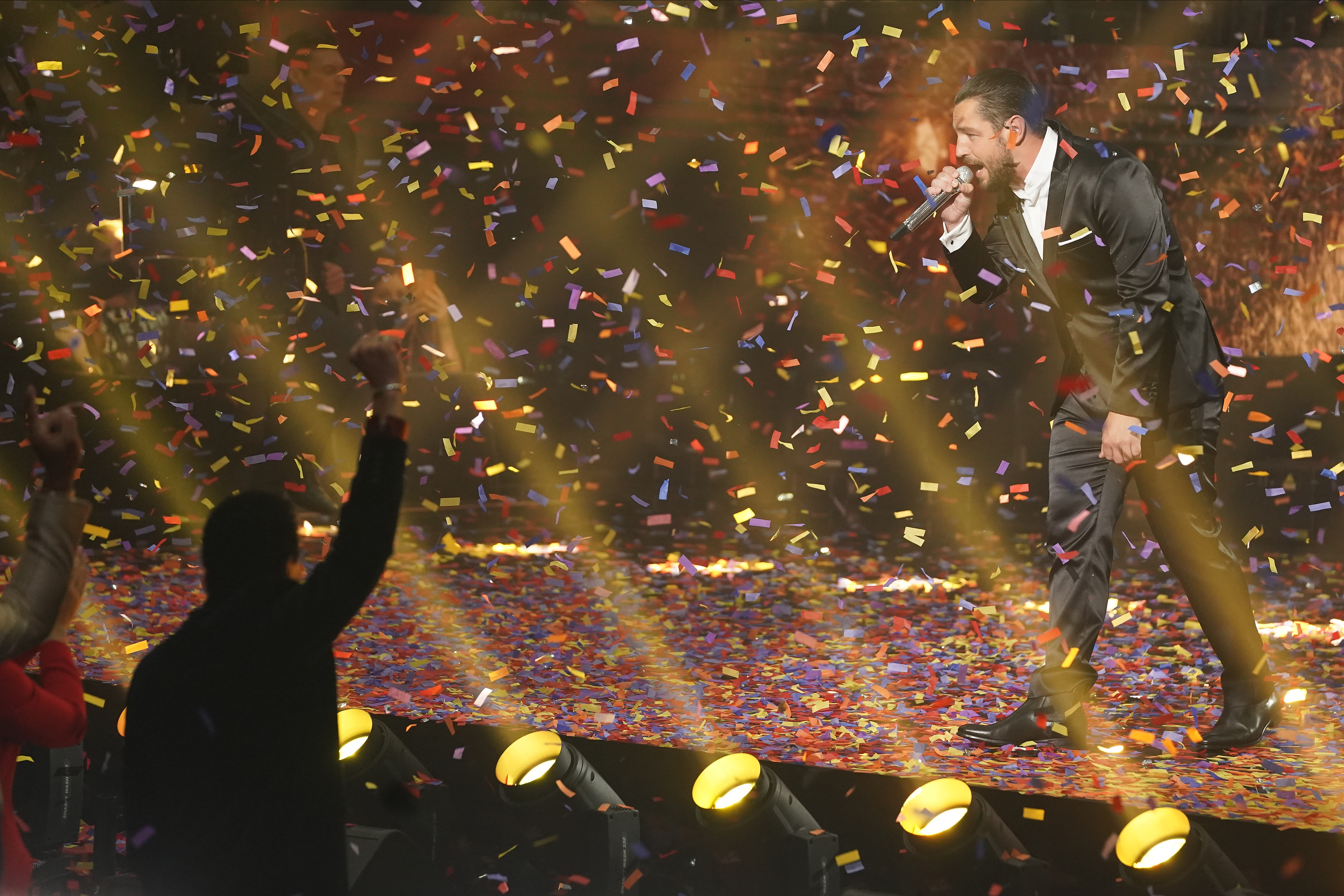 Congratulations to Chayce and all the contestants for an unforgettable season.
If you or someone you know would like to audition for "American Idol" Season 5, click here for more information!
Follow "American Idol" (#americanidol) on Instagram, Twitter and Facebook.