Bachelor in Paradise Recap: Joe and Samantha's Motives Unveilled
Our Bachelor in Paradise recaps haven't seen Joe Bailey finding much paradise since his arrival on the show. He was hoping to find Samantha Steffen here, but she wasn't around. And since then he's had to dance around just about everyone asking questions about his intentions in Paradise, and now that Samantha is here, their relationship is in peril because Juelia Kinney said she'll tell Sam all about his behavior, which could ruin everything for Joe here during Week 3, Night 2.
Joe and Samantha -- In Cahoots?
Juelia did indeed tell Sam all about Joe's behavior, and Sam… well, she didn't really care. She made Juelia stop at one point because she didn't think it was fair to talk about Joe without him there. Juelia was pretty confused, but it turned out that Joe and Samantha have been chatting for a while, and may have been plotting to meet up and keep each other in Paradise.
RELATED: Read the Week 3, Night 1 Recap »
When Jared Haibon and Tanner Tolbert pressed Joe on his prior relationship with Sam, they chased everyone away, and then had a conversation that they thought was off-camera:
And this won't be the last of this controversy.
Ashley S. and Dan Split Up
It seems like Ashley Salter and Dan Cox really are done. Ashley was hoping otherwise when the episode began, but then Amber James arrived and immediately asked Dan on a date. He said yes, and they spent a lot of time making out.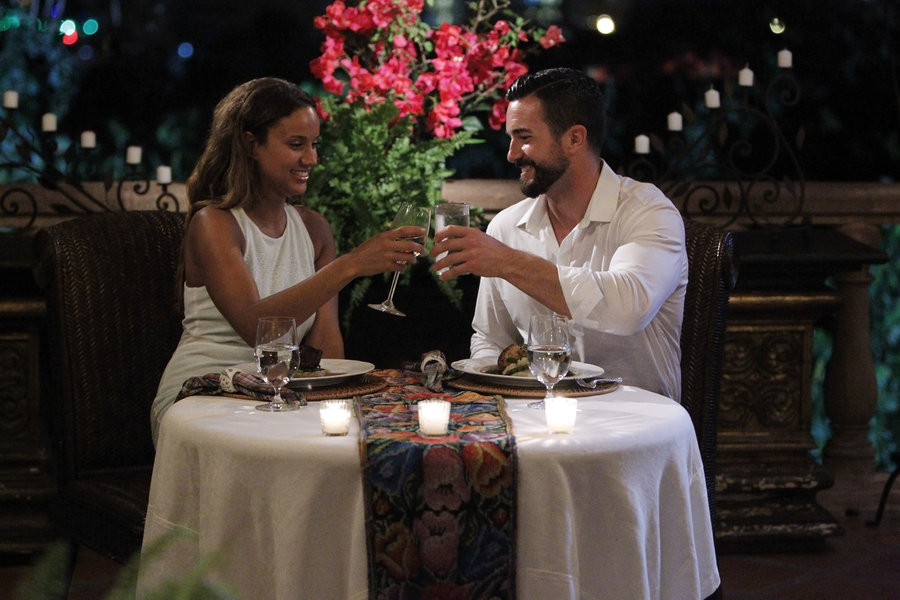 Amber and Dan out on their 1-on-1 date
Megan Bell used her date card on JJ Lane, and the two seemed to be having a good time as well. So new relationships might be forming with this new cocktail of folks in the house.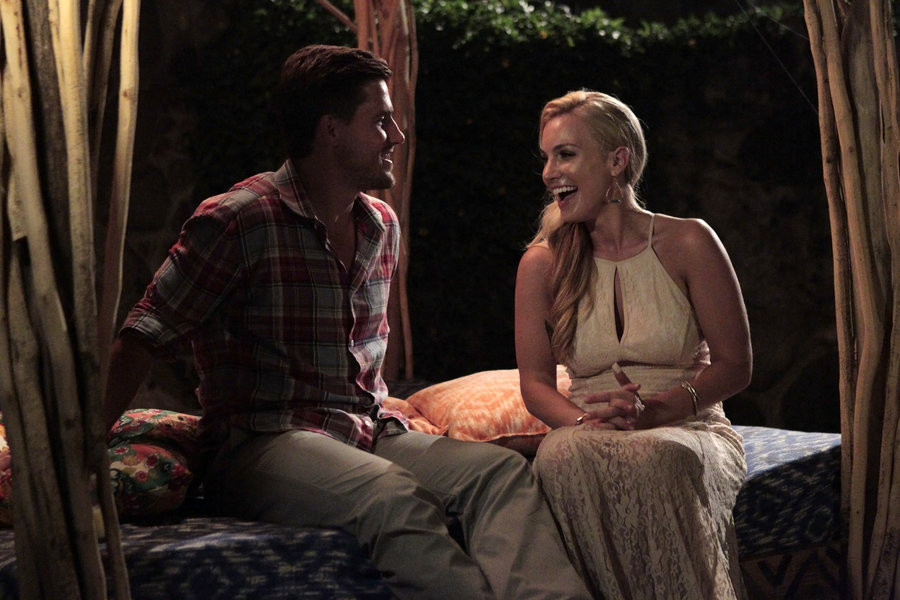 JJ and Megan
JJ and Joe: Things Get Heated
Word spreads around the island that Joe and Samantha haven't been 100% honest about their relationship/contact before the show began, and everyone keeps questioning them about it. Joe gets fed up real quick when JJ starts prodding him, and it gets personal fast. Pretty soon they're in each other's faces:
Will JJ get his wish to make Joe look like "the hillbilly he is because he's gonna go home with about four missing teeth"? We'll have to wait until Sunday to find out.
Watch Bachelor in Paradise SUNDAYS & MONDAYS 8|7c on ABC.