Bachelor in Paradise Season 2 Contestants Announced
The Bachelor in Paradise Season 2 cast has been announced! We've already revealed the dates for the season premiere two-night event (SUNDAY AUGUST 2 8|7c and MONDAY AUGUST 3 8|7c, in case you forgot), and now we've got the list of fan favorites from past seasons of The Bachelor franchise to share with you! All these folks are looking for a new shot at finding love, so without further ado, here's the list:
Jillian Anderson, 25, News Producer, Washington DC – The Bachelor, Season 19 (Chris)
This news producer scored a one-on-one date with Chris Soules when she won the mud run, but unfortunately, not a rose as Chris sent her home that night. With her rockin' bikini bod, Jillian vows she will make a better impression in Paradise. Remember when she fell down during the Rose Ceremony? Because we do. Sorry, Jillian:
Ashley Salter, 25, Hair Stylist, Alpharetta, GA – The Bachelor, Season 19 (Chris)
Who can forget the onion girl? Beautiful Ashley S. made quite the impression on Chris with her bizarre antics, and, unfortunately, she was sent home. After explaining her behavior at "Women Tell All" by claiming she was "just bored," it's safe to say Paradise will be much more interesting with Ashley. If you'll recall, host Chris Harrison asked Ashley S to come back for Bachelor in Paradise at the Women Tell All episode of The Bachelor:
Who Is the Real Ashley S.?|Chris Harrison poses that question -- and another really big one.|From Mesa Verde to conversing with cats, Chris Harrison gets as deep as he possibly can with Ashley S., who talks about being bored on the show, betting on contestants, and what she likes to do in her free time. Chris Harrison also has a very big question to ask Ashley about Bachelor in Paradise. From the Women Tell All episode of the 2015 season of The Bachelor.
Jade Roper, 28, Cosmetics Developer, Los Angeles, CA – The Bachelor, Season 19 (Chris)
Jade was falling hard for Chris, so much so that she brought him to meet her family and revealed her risqué past, only to be dumped a few days later. Hopefully for Jade, the guys in Paradise will be more open-minded and appreciate dating a "wild mustang." Here's Jade discussing her breakup with Chris -- including her nude modeling and its impact on their relationship -- on the Women Tell All special:
Carly Waddell, 29, Cruise Ship Singer, Arlington, TX – The Bachelor, Season 19 (Chris)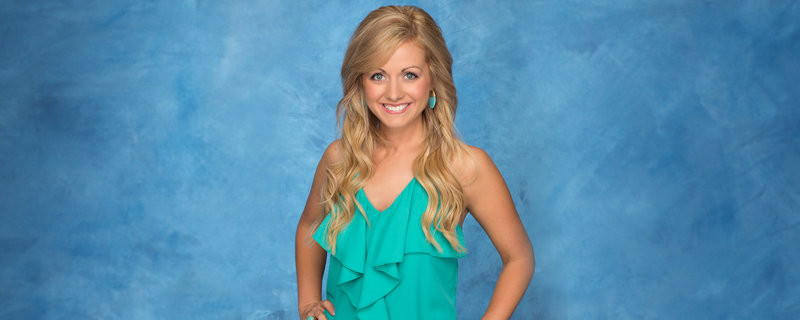 Vying for the heart of Chris Soules, Carly got caught up in drama with Britt on her season of The Bachelor and Chris ultimately sent both women home. In Paradise, she's hoping to form a real connection and is ready to woo the men with her sultry singing voice.
Clare Crawley, 34, Hair Stylist, Sacramento, CA – The Bachelor, Season 18 (Juan Pablo) and Bachelor in Paradise, Season 1
Things didn't work out for Clare with Juan Pablo, or with Zack last summer on Bachelor in Paradise," but at least she made a new best friend in Mexico -- a raccoon. Hopefully, this year Clare finds a lasting relationship with a man in Paradise. Here she is with her raccoon friend last season after breaking up with Zack Kalter:
Ashley Iaconetti, 27, Freelance Journalist, Wayne, NJ – The Bachelor, Season 19 (Chris)
After getting the dreaded two-on-one date, Ashley I. was blindsided by Chris Soules when he let her go and left her in tears in the Badlands. Hopefully in Paradise Ashley will finally meet her Prince Charming…or she will need a lot of waterproof mascara! Ashley had a pretty big showdown with Kelsey on a 2-on-1 date during Chris's season...will she bring the drama (and tears) in Paradise? Here's a taste:
Tenley Molzahn, 30, Nutritionist, Encinitas, CA – The Bachelor, Season 14 (Jake) and Bachelor Pad, Season 1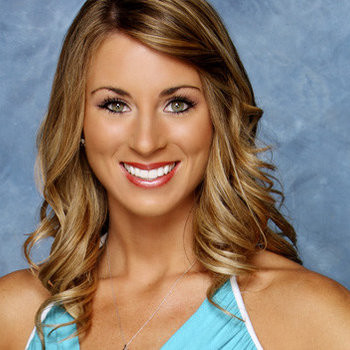 After being dumped by Jake Pavelka when he proposed to Vienna, and then having her heart broken last year by her "Bachelor Pad" love, Kiptyn, Tenley is ready for her happy ending. Hopefully, Paradise will prove the third time really is the charm for Tenley!
Juelia Kinney, 30, Full-Time Mom, Portland, OR – The Bachelor, Season 19 (Chris)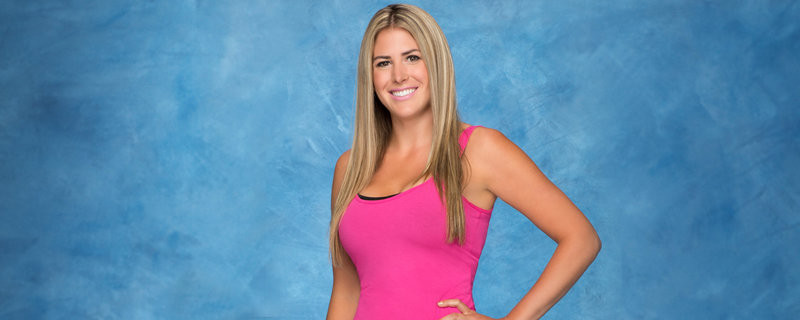 This single mom broke Chris' heart when she told him the story of losing her husband to suicide. Despite knowing he and Juelia weren't a good match, Chris Soules was in tears when he sent her home. Hopefully, for Juelia everything will finally fall into place in Paradise.
Mystery Woman
This sexy mystery woman comes to Paradise this season with an attitude and connections that are sure to shock everyone. There's no telling what kind of drama could ensue as she joins the group on her own quest for true love!
Dan Cox, 32, Small Business Owner, Las Vegas – The Bachelorette, Season 9 (Desiree)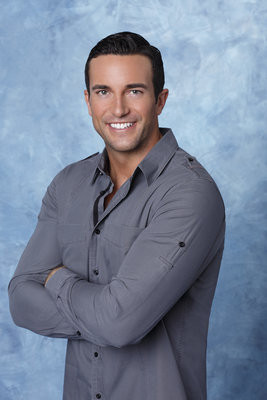 Dan didn't put himself out there fast enough to grab Desiree's attention so she sent him home early. Paradise is his chance to make a real connection and hopefully be remembered for more than just ripping his pants.
Kirk Dewindt, 32, Personal Trainer, Minneapolis, MN – The Bachelorette, Season 6 (Ali) and Bachelor Pad, Season 2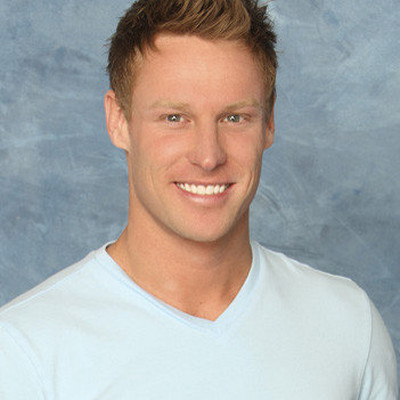 Though Kirk failed to win Ali's heart, he did make quite the impression on viewers with the help of his taxidermist father. Hopefully, this franchise veteran has better luck finding love in Paradise than he did winning money on "Bachelor Pad."
Jonathan Holloway, 33, Automotive Spokesman, Detroit, MI - The Bachelorette, Season 11 (Kaitlyn)
Jonathan failed to win Kaitlyn Bristowe's heart this season and was sent home in a chilly Rose Ceremony in New York during Week 5. We'll find out whether the move to a warmer climate can heat up his love life.
Mikey Tenerelli, 33, Business Owner, Winfield, IL - The Bachelorette, Season 9 (Desiree)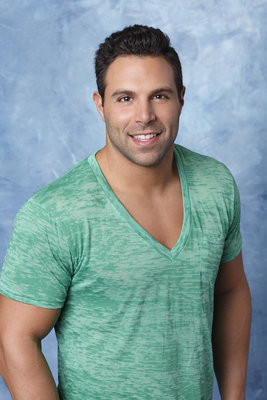 Mikey failed to win Des's heart on his season but may have gotten out at the perfect time as his conversation with fellow contestant James Case was the controversy of the season just one week after Mikey was sent home. With his priorities in line this time and a fresh outlook on life and love, Mikey comes to Paradise vowing to make a more positive impression.
Plus: three more eliminated cast members from the current season of The Bachelorette, who will be announced at a later date.
Watch Season 2 of Bachelor in Paradise on ABC!