Cast Q&A: 50 years of <i>General Hospital</i>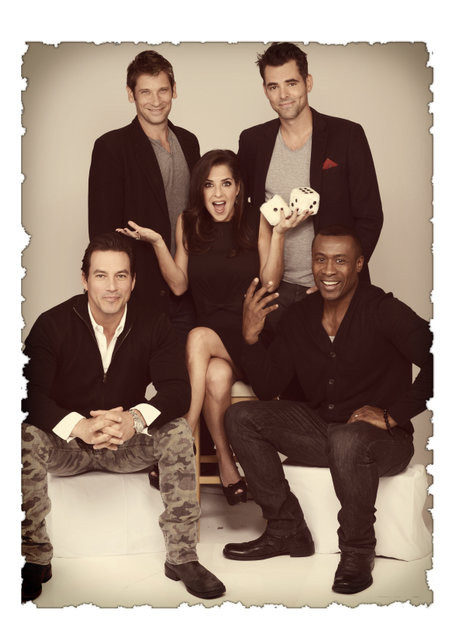 General Hospital celebrated its golden anniversary on April 1, 2013. With 50 historic years on ABC, General Hospital is the longest running American soap opera currently in production.
The 50th anniversary celebration continues, with fan favorites Sean Blakemore (Shawn), Tyler Christopher (Nikolas), Roger Howarth (Franco), Kelly Monaco (Sam), Jason Thompson (Patrick), and the show's Executive Producer, Frank Valentini, sharing their thoughts on being a part of television history.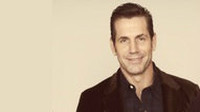 Frank Valentini, Executive Producer
What has been your favorite storyline since taking over as Excutive Producer?
I'm really enjoying Robin's return right now, but I have to say I loved the Nurses Ball last year. We brought it back after 13 years, and it was a lot of fun to do. I'm a big music fan, plus I think it's an important centerpiece for the show, and the audience really responded and loved it. Hopefully we will be able to do it again next year.
Will the supernatural reappear in Port Charles, like vampires?
Not in the foreseeable future. We have so much going on right now that is reality-based.
Why do you think General Hospital has been able to endure for 50 years?
I think it's a show that is so rich in history and brand identity that when Ron [Carlivati] and I came back, we were able to mine not only the history but the integrity of the show.
And what about the future of GH?
I think there are still a lot of important stories to tell. It's an exciting time.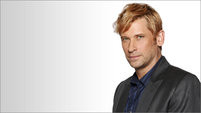 What was it like to step into a totally new role after playing Todd Manning?
Exciting and refreshing. There are so many things about Franco that make him compelling. He is smart, has a great sense of humor, he is creative and very sweet in a weird way. I was excited to get a new set of toys.
What do you bring to the character that is different than James Franco?
I think I am taller. [Laughter] I sense that [back then] it was necessary to be a darker prince. While Franco is still pretty much a lunatic, I think the new writers have a different take on his character.
What story lines are you most excited about?
If I had to choose one it would be really hard. I think that Franco and Carly have a lot of potential -- I can't wait to see what they come up with there. Franco and Heather are interesting. Franco and Diane are interesting.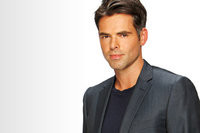 Jason Thompson (Dr. Patrick Drake)
What do you think Patrick's biggest regret has been?
His little affair with his old girlfriend Lisa Niles. He hurt the person who meant the most to him, and I imagine if he could take anything back, it would be that.
Who do you think Patrick should choose?
I don't know who he should choose. I think Sabrina is a fantastic woman for Patrick to be with, but at the same time Robin is the love of his life. We'll see how these two characters [Robin and Patrick] have changed over the last year and a half. It will be interesting. There will be questions and some high emotional stakes.
Who do you think fans are rooting for?
There are fans for Patrick and Sabrina and fans for Patrick and Robin. I am just excited as anybody about what will happen.
Excluding GH, what is one of your favorite TV shows right now?
Through the Wormhole hosted by Morgan Freeman. It's interesting and informative.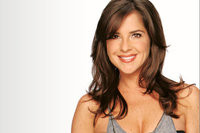 Kelly Monaco (Sam McCall)
What is Sam's best quality?
She is loyal to a fault, and I love that. Even when she shouldn't be she's a pretty loyal chic.
What is Sam's worst quality?
She is pretty insecure. We see that a lot, and I think she has relied on men in her past to get her through. I would like to see her have some significant female relationships.
What's the sexiest scene you ever filmed for General Hospital?
Hands down, when Sam and Lucky were together and getting it on in the hot tub.
What's been your favorite storyline since you joined the cast?
What I have coming up right now with finding out who my father is and being involved in a whole historic crime family that's been around GH for decades. I have a feeling this will take the cake on story lines. I'm really looking forward it.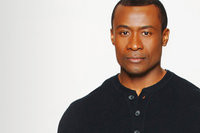 Sean Blakemore (Shawn Butler)
How do you think Shawn feels about the split from Alexis?
It was a positive move. What he does is out in the open. The cat is out of the bag.
Do you think Shawn's PTSD will come back to haunt him in future story lines?
It would be very interesting and I would like that. It would come back at the most inopportune time, of course.
What's been your favorite storyline since you joined the cast?
My favorite story line was when Shawn talked about his father; the loss of his father and how he saw his father being murdered. Because there is a mystique about Shawn, I like when [the writers] sprinkle in a little about his past. We don't know so much about him.
Is Shawn a good guy gone bad?
He's a good bad boy. He has to do the dirty work no one else wants to do for the greater good. The choices he makes are to protect the people he loves. That's why he and Sonny connect.
Tyler Christopher (Nikolas Cassadine)
Do you think this friendship with Britt will develop into something more?
I do, otherwise what have we been doing over the last couple of months. [Laughter] Nikolas was lucky to fall in the graces of Britt.
Why is Nikolas so protective over Britt?
I think he thinks that she gets a bad wrap. She is the victim of some inaccurate and wrongful opinions.
What's been a your favorite time during your many years with General Hospital?
It would be when I first started the on the show in the mid '90's. [Playing] Laura's son and that history. The connection to the Cassadines. Nikolas's grandmother being played by Elizabeth Taylor. All of these things to me as new actor were important in terms of the lineage of the character.
What is Nikolas's biggest regret?
Betraying his brother. I think some die hard loyal fans are still angry about what Nikolas did to Lucky.