How to Get Away with Murder Season 2 Premiere Date Announced
Are you ready for the return of TGIT? How to Get Away with Murder is back this fall with the Season 2 premiere THURSDAY, SEPTEMBER 24 10|9c on ABC. It's part of a night of premieres that includes the return of Grey's Anatomy at 8|7c and Scandal at 9|8c. Are you still reeling from the jaw-dropping season finale of How to Get Away with Murder? You're not alone. Lila Stangard's killer was revealed – but now we have more questions than ever. Who killed Rebecca? What does "Eggs 911" mean? How will Connor deal with Oliver's news? And the most important question of all: Is it September yet?!

RELATED: View All ABC New Shows »
WATCH: The Shocking Final Moments of Season 1
WATCH: Who Killed Lila Stangard?
Until the much-anticipated premiere, to get your How to Get Away with Murder fix, you can watch Season 1 highlights, or catch up with the last five episodes of the season, available on WATCH ABC!
Season 1 Finale, "It's All My Fault": Wes, Connor, Michaela and Laurel may have dug themselves in too deep a hole for Annalise to save them, and the shocking truth about Lila's murder is finally revealed.
Season 1, Episode 14, "The Night Lila Died": In flashbacks, we start to piece together what really happened the night of Lila's murder. Meanwhile, Connor and Oliver take things to a new level in their relationship, and Wes and Rebecca continue to grow suspicious of each other
Season 1, Episode 13, "Mama's Here Now": Annalise is wracked with guilt and turns to an unlikely source for help: her mother (guest star Cicely Tyson). Meanwhile, Bonnie must step up and represent a new client accused of rape.

Season 1, Episode 12, "She's A Murderer": A shocking discovery in Sam's case changes everything for Annalise and the students.
Season 1, Episode 11, "Best Christmas Ever": The Keating Five continue to be questioned by the police and we find out exactly how they've been dealing with the guilt of killing Sam. Meanwhile, Hannah (guest star Marcia Gay Harden) continues to pressure Annalise for answers.
What's next for Annalise and the Keating Five? Find out THURSDAY, SEPTEMBER 24 10|9c!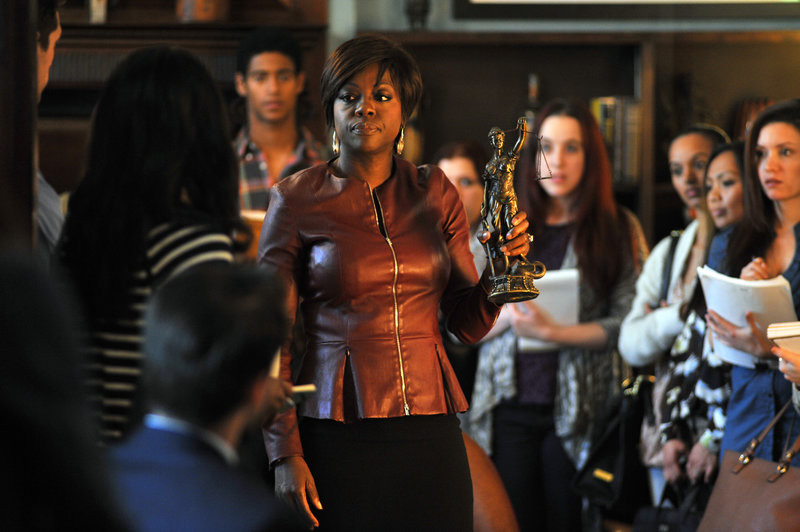 Here's your complete schedule of premieres for THURSDAY SEPT 24 on ABC:
8:00-9:00 p.m. Grey's Anatomy - Season 12 Premiere
9:00-10:00 p.m. Scandal - Season 5 Premiere
10:00-11:00 p.m. How to Get Away with Murder - Season 2 Premiere