Jimmy on Matt Damon Starring in a New Jason Bourne Movie
A lot of people on Twitter have notified Jimmy Kimmel that Matt Damon will be making more Bourne movies. Jimmy reacts to the news, and he explains what has to be done to get Matt to act in the films. From the Monday, November 10, 2014 episode of Jimmy Kimmel Live: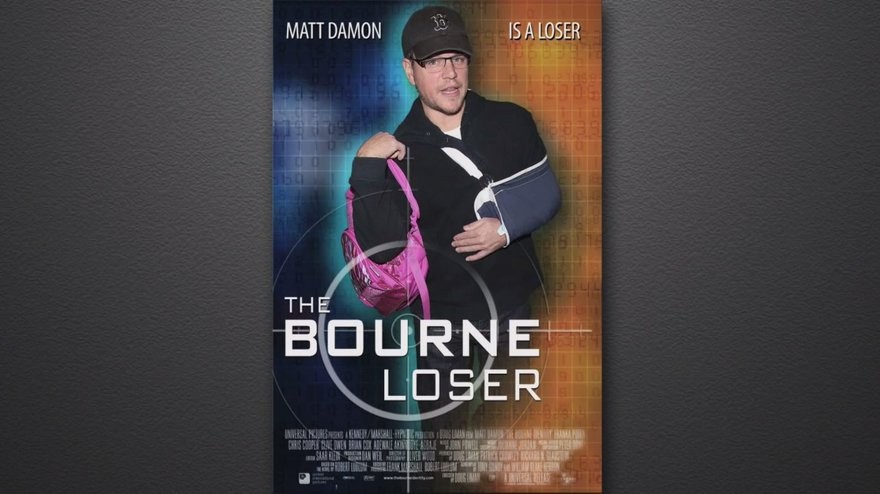 Check out moments from Matt Damon's last appearance on Jimmy Kimmel Live.
Jimmy interviews George Clooney, Cate Blanchett, John Goodman, Bob Balaban, Bill Murray and Matt Damon. Matt finally joins the rest of the cast and takes issue with the seating arrangement. Jimmy continues interviewing the cast but doesn't seem to have any questions for Matt. Jimmy shares a clip of one of Matt's best acting moments.


Matt finally gets a chance to talk. Unfortunately circumstances beyond our control make it a bit difficult for everyone to understand what he's saying.


Jimmy's Birthday Tribute to Matt Damon
Matt Damon gets mentioned a lot on our show, so in honor of his birthday a 5th grader named Luke Graykal prepared a little presentation for us.


Watch JIMMY KIMMEL LIVE WEEKNIGHTS 11:35|10:35c