SNEAK PEEK WED, OCT 14 9|8c: The Dunphys Move to a Motel?
Preview a clip and photos from the all-new Modern Family episode airing WEDNESDAY, OCTOBER 14 9|8c! The Dunphys move into a cramped hotel room while their house is getting treated for mold and Phil (Ty Burrell) sees this as an opportunity to spend some quality time together but Claire (Julie Bowen) and the kids (Sarah Hyland, Nolan Gould and Ariel Winter) are less than enthused.
Sneak Peek: The Dunphys Move into a Motel|Can the Dunphys live in a tiny room and get along?|When the Dunphys move into a motel while their house gets treated for mold, chaos ensues as they all try to get along in a tiny, cramped space with limited wi-fi, barking dogs next door and 11-year-old candy in the vending machine. From Season 6, Episode 4 of Modern Family, "Marco Polo."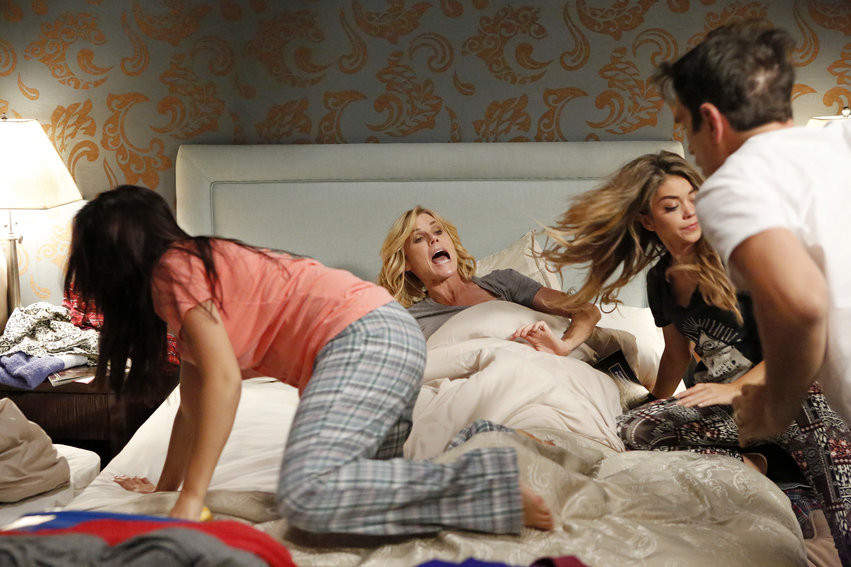 136934_5386_ful|ARIEL WINTER, JULIE BOWEN, SARAH HYLAND, TY BURRELL||5760|3840|2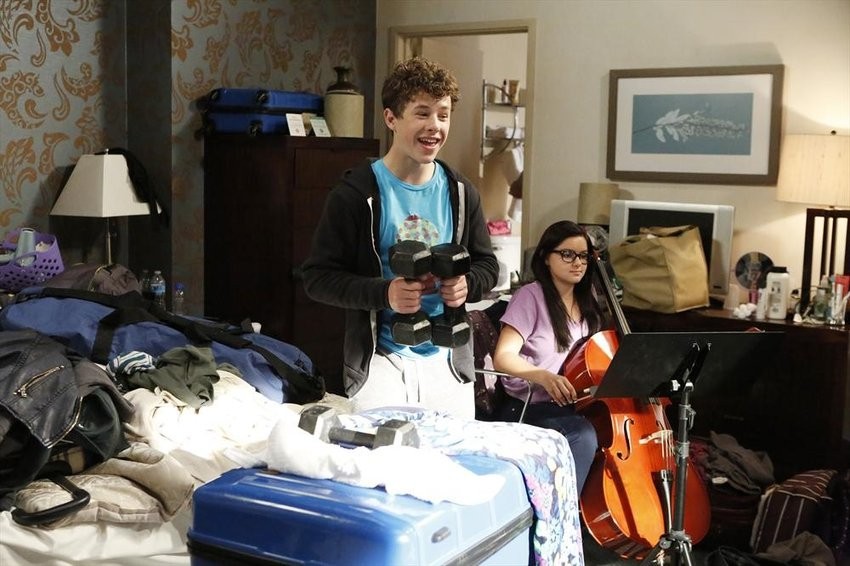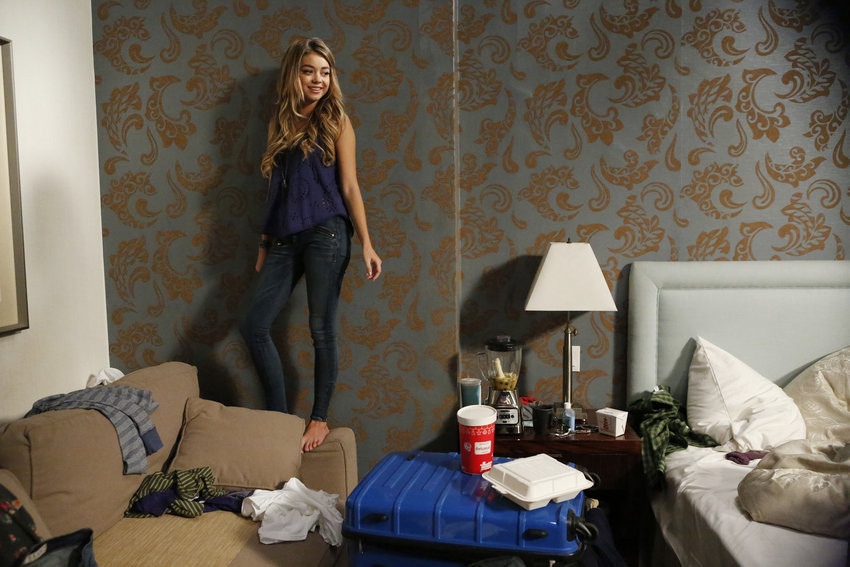 Watch Modern Family ABC WEDNESDAYS 9|8c.