Ty Burrell Receives 2015 Emmy Nomination for Supporting Actor in a Comedy Series
Ty Burrell is nominated for a 2015 Emmy in the Outstanding Supporting Actor in a Comedy Series category. This is the sixth Emmy nomination for Burrell, who has previously won twice for his role as Modern Family's Phil Dunphy, in 2011 and 2013. Burrell's Phil Dunphy is the lovable and enthusiastic family man who always strives to be the "cool dad."

Phil's "Phil's-osophy" is a template for how to live your best Phil Dunphy-approved life, including wisdom like, "The most amazing things that can happen to a human being will happen to you, if you just lower your expectations," and "Marry someone who looks sexy while disappointed," a feat Julie Bowen has mastered as Claire Dunphy, Phil's beloved wife. Julie Bowen is also a 2015 Emmy nominee, in the Outstanding Supporting Actress in a Comedy Series category.
Not only is Phil a great husband and father to Haley, Alex, and Luke, he's also a magician, a hairdresser, and as his brother-in-law Cameron finally realizes, Phil is sexy!

Watch: Phil Sings a Song He Wrote for Claire
RELATED: Ty Burrell's best Phil Dunphy moments on Modern Family

Watch: Phil Gets Punched by a Kangaroo
In addition to Ty Burrell and Julie Bowen's acting nominations, Modern Family is also nominated for:
OUTSTANDING CASTING FOR A COMEDY SERIES
OUTSTANDING GUEST ACTRESS IN A COMEDY SERIES
OUTSTANDING COMEDY SERIES
OUTSTANDING SOUND MIXING FOR A COMEDY OR DRAMA SERIES (HALF-HOUR) AND ANIMATION
RELATED: See the full list of ABC's 2015 Emmy Nominations
Phil Dunphy brings the whole family to visit Australia in the Modern Family Season 5 episode, "Australia."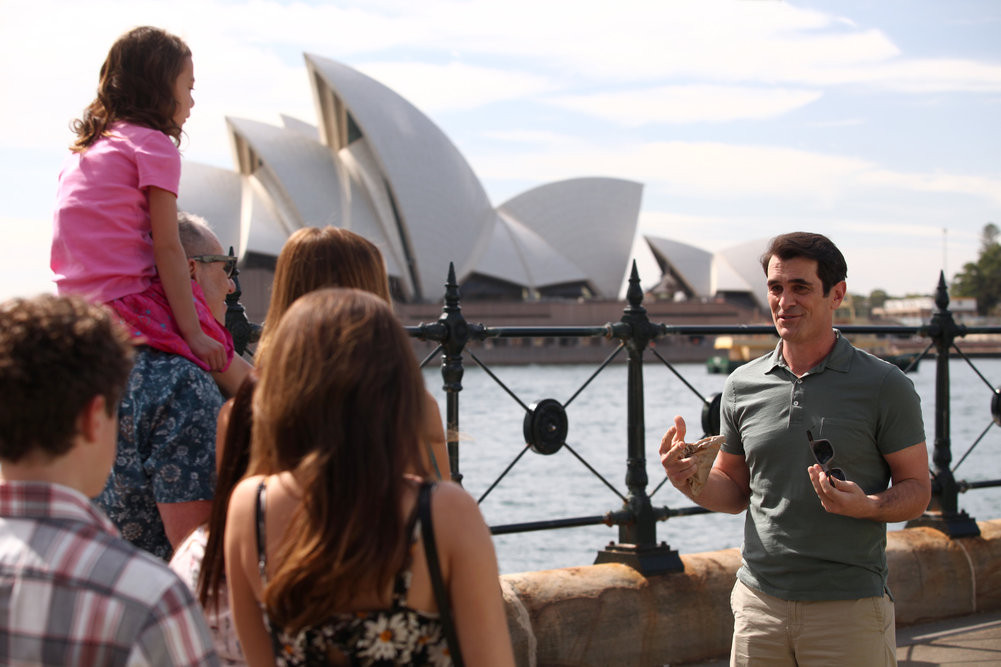 Watch 2015 Emmy nominee for Outstanding Comedy Series Modern Family ABC WEDNESDAYS 9|8c.