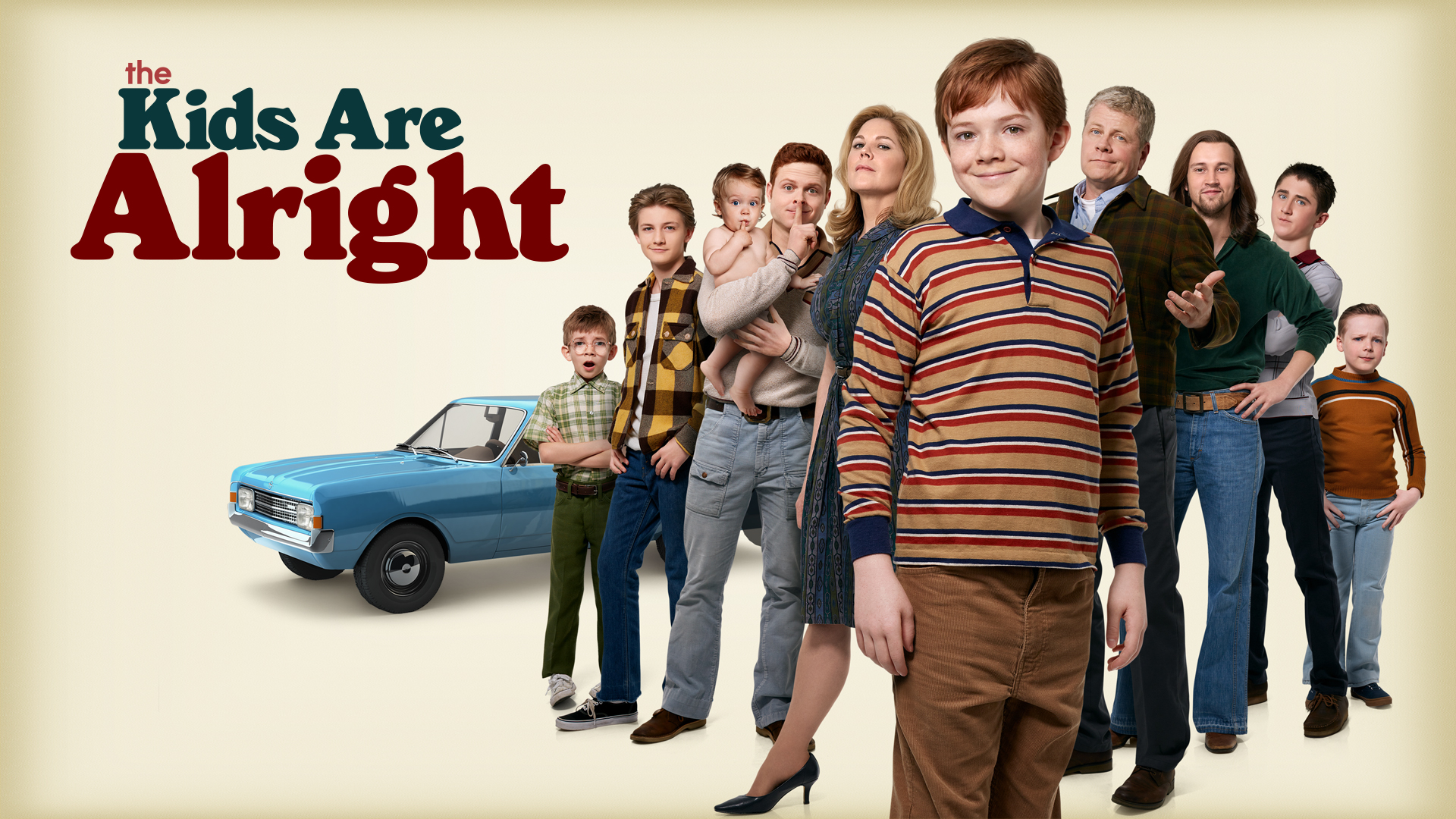 Set in the 1970s, this ensemble comedy follows a traditional Irish-Catholic family, the Clearys, as they navigate big and small changes during one of America's most turbulent decades. In a working-class neighborhood outside Los Angeles, Mike and Peggy raise eight boisterous boys who live out their days with little supervision. The household is turned upside down when oldest son Lawrence returns home and announces he's quitting the seminary to go off and "save the world." Times are changing and this family will never be the same. There are 10 people, three bedrooms, one bathroom and everyone in it for themselves.
Songs from the latest episode:
Episode 102: "Timmy's Poem"
Song: Maple Leaf Rag
Artist: Cast (William)
Scene Description: William plays the organ in the background
Song: "Big Yellow Taxi" (Joni Mitchell Cover)
Artist: Cast (Valerie)
Scene Description: Valerie sings on stage at the park "Oh they paved paradise and they put up a parking lot…"

Episode 101: "Pilot"
Song: "Queen Bitch"
Artist: David Bowie
Scene Description: In a series of flashback Super 8 movies, we're introduced to the Cleary family - mother Peggy giving her husband Mike and all of the boys haircuts.
Song: "White Room"
Artist: Cream
Scene Description: "Bad-ass" music cue as Lawrence climbs out of his station wagon; continues as the Cleary's walk down the church aisle.
Song: "Boogie For George"
Artist: UFO
Scene Description: Frank and Eddie are having a fight in the backyard before revealing Lawrence and Eddie's secrets
Song: "You Really Got Me"
Artist: The Kinks
Scene Description: Timmy/Joey's treehouse, reveals spying on the neighbor
Song: "Morocco"
Artist: The Morrie Morrison Orchestra
Scene Description: Lawrence shows up to the church to help Mike with Bingo night
Song: "Man of La Mancha (Golden Helmet of Mambrino)"
Artist: Cast (Timmy)
Scene Description: Timmy hums a tune from "Man of La Mancha"
Song: "Sing" (Karen Carpenters cover)
Artist: Cast (Timmy)
Scene Description: Timmy performs Karen Carpenter's "Sing A Song"; Chris joins in on piano / Pg. 34 song continues over a montage