Oscars Ballot 2023 & Predictions – Printable PDF
The Oscar nominations 2023 were announced by Academy Award winner Riz Ahmed and Allison Williams, star of the recent hit film "M3gan," and the countdown to Oscars 2023 has begun. The Oscars 2023 will air LIVE SUNDAY MARCH 12 on ABC and will be televised in more than 200 territories worldwide. Before the Oscars 2023 date gets here, you can download and print out your own Oscars 2023 ballot, so you can make your own Oscar predictions before you watch the show. To get ready, you can see the full Oscar nominations 2023 announcement stream, read the complete Oscar nominations 2023 list and get everything you need to know about how to watch Oscars 2023.
---
Oscars 2023 is coming, but the Oscars Pick'em game is here! Think you know who will win big at Oscars 2023? Then it's time to play Oscars Pick'em! Predict the winners, play along with friends, and watch LIVE Sunday, March 12 8e/5p on ABC for a chance to win a trip for two to next year's 2024 Oscars® Watch Party at the Academy Museum, and $2,500 cash along with fun Oscar themed merchandise! This year, the big winner could be you! Oscars Pick'em is a free to play game on ESPN.com/ABC.com, the ESPN App, and the ESPN Fantasy App and will serve as a 'second screen' experience for movie and gaming fans alike. Players will compete by picking who they think will win the Oscar in each of the 23 categories and then can tune into the broadcast on Sunday, March 12 to see their selections scored in real time as the awards are announced. Those with the highest score will win a grand prize!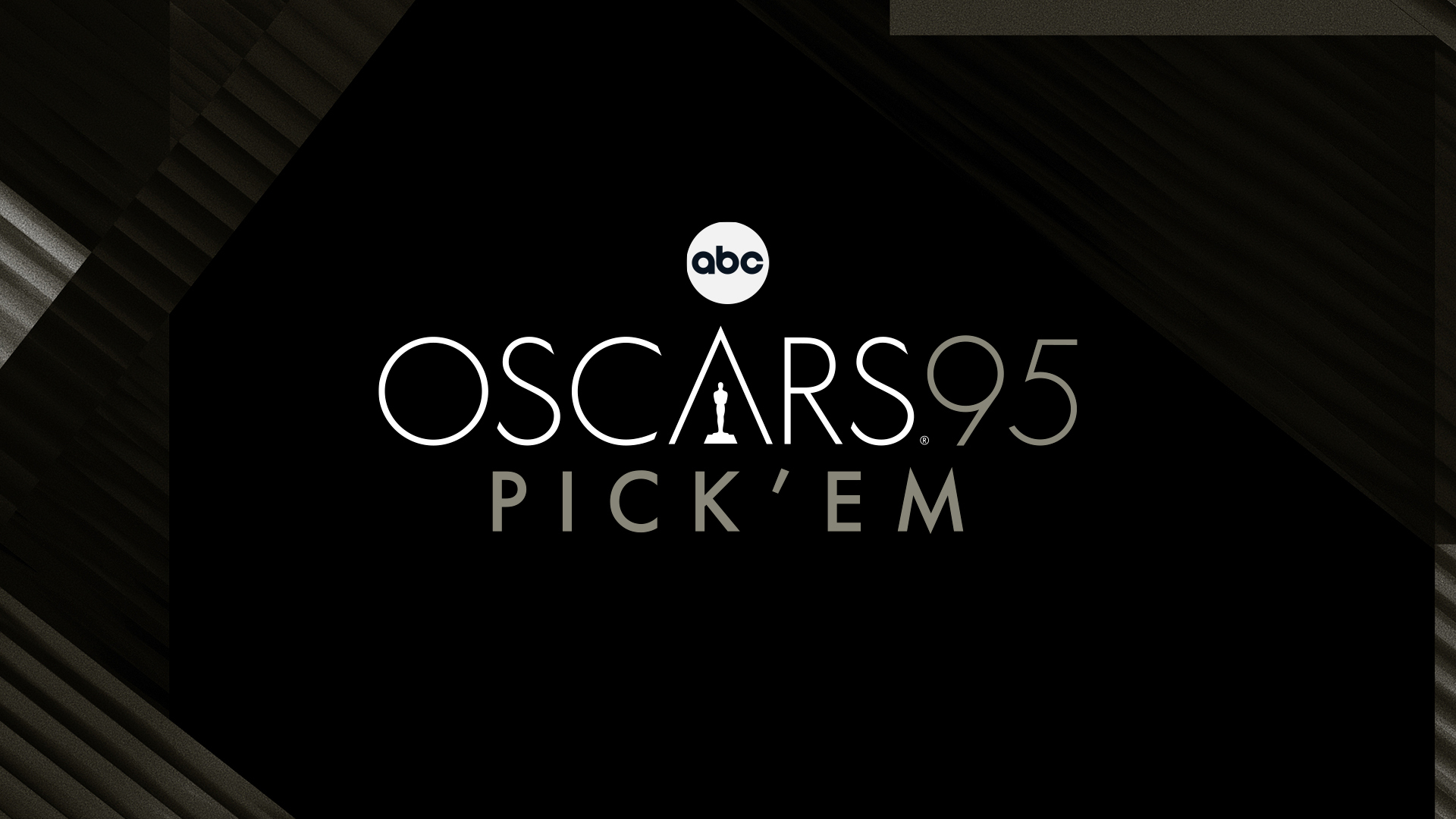 PLAY OSCARS PICK'EM RIGHT HERE, RIGHT NOW!
The 95th Oscars will be held on Sunday, March 12, 2023, at the Dolby® Theatre at Ovation Hollywood and will be televised live on ABC and in more than 200 territories worldwide.