Sean and Catherine Wedding Date Set
Sean Lowe and Catherine Giudici, the latest to join other "Bachelor" couples who have walked down the aisle, will share a dramatic new chapter of their love story with millions of viewers and Bachelor Nation when ABC televises their much anticipated wedding – live, on "The Bachelor: Sean and Catherine's Wedding," SUNDAY, JANUARY 26, 2014 (8:00-10:00 p.m., ET), on the ABC Television Network. This will mark the first time ever a "Bachelor" wedding has been telecast live.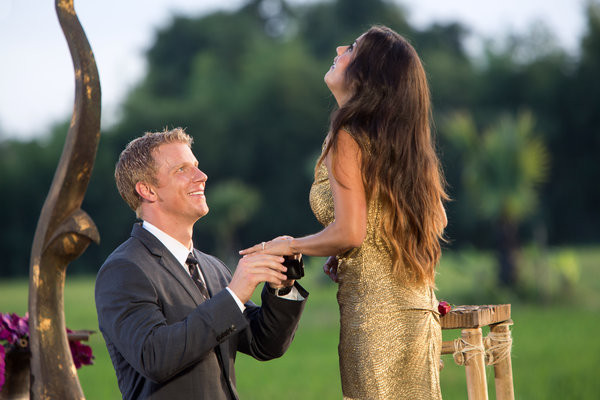 The couple, who became engaged in beautiful, exotic Thailand at the finish of filming Sean's 17th edition of "The Bachelor" in November 2012, will let viewers in on all the exciting festivities from planning the big day, to the next stage of their romantic journey with a beautiful wedding ceremony in the perfect location.
See Photos from the Engagement
Past "Bachelor" and "Bachelorette" couples, stars and participants (to be announced at a later date along with the location) will be on the guest list to help the couple celebrate along with their families and friends. Sean and Catherine will join Trista Rehn and Ryan Sutter, Jason Mesnick and Molly Malaney and Ashley Hebert and J.P. Rosenberg as the fourth couple in franchise history to marry.
Sean and Catherine's love story has come full circle at last. Sean began by being one of the favorites to capture Emily Maynard's heart on the eighth edition of "The Bachelorette" in spring 2012. He narrowly missed his goal to find his soulmate when Emily – who all season long called him the "perfect man" -- made him the last bachelor eliminated before the finale. It completely blindsided Sean, who finally had been able to admit to Emily that he was in love with her. But when it was his chance to hand out the roses, Sean became smitten with Catherine and proposed.
They are currently living separately in Dallas and are waiting to move in together after they are married. The couple is looking forward to setting up their own home once they begin their life as man and wife and starting a family.