Season 18 Bachelorettes Revealed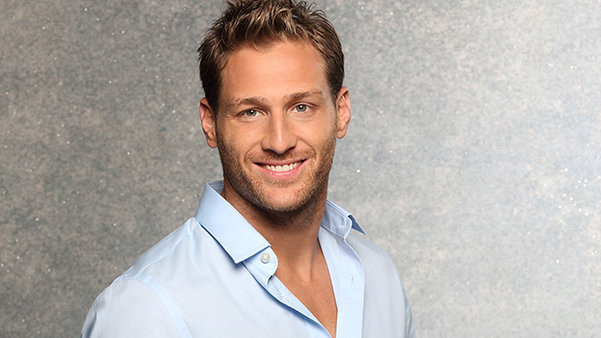 What do a former NBA dancer who looks like a super model but is really a shy single mom, a sexy hair stylist who hides the huge pain over the loss of her father, a dedicated first grade teacher who is convinced that her fate is to be with the Bachelor, a flower child who is inclined to wear a smile and not much else, and a world-class opera singer, all have in common? They all have their sights set on moving to Miami with the Bachelor, Juan Pablo Galavis, when the 18th edition of ABC's popular romance reality series, "The Bachelor," premieres MONDAY, JANUARY 6 (8:00-10:01 p.m., ET), on the ABC Television Network.
Check out the Photos and Bios of all 27 Women
Juan Pablo Galavis, 32, a handsome single dad from Miami, meets 27 potential soul mates as he begins his exciting search for true love. In the premiere, "Episode 1801," Juan prepares for the night of his life as the 27 beautiful bachelorettes, all clamoring to meet him, begin to arrive.
Nikki, a stunning nurse who causes men's hearts to flutter, presents a stethoscope to Juan Pablo so he can listen to her heart beat. Lucy, a flower child who resists glamming up, arrives barefoot to tempt the Bachelor with her unassuming nature. Kat, an energetic and bubbly dancer, invites Juan Pablo to show off his patented sexy salsa moves. Lauren S. pulls out all the stops as the pretty music composer peddles in on a "piano bike," playing her own composition. Kelly brings a surprise date – her adorable dog, Molly. But it is Clare that delivers the jaw-dropping moment of the night when she arrives seven months pregnant. Yikes!
Although Juan Pablo tries to calm everyone's nerves with a rockin' dance party, not all the women are lucky enough to have time with him right away and wonder how to impress him in order to get the coveted first impression rose or one of his first night roses. Finally, after his first rose ceremony, 18 women will remain to compete for Juan Pablo's affection and, in the end, his heart.

The 27 women who can be revealed are:
Alexis, 24, communications director, Tampa, FL
Alli, 26, nanny, Chicago, IL
Amy J., 31, massage therapist, Los Angeles, CA
Amy L., 27, local news reporter, Orlando, FL
Andi, 26, federal prosecutor, Atlanta, GA
Ashley, 25, grade school teacher, Dallas, TX
Cassandra, 21, former NBA dancer, Rochester Hills, MI
Chantel, 27, account manager, San Diego, CA
Chelsie, 24, science educator, Columbus, OH
Christine, 23, police support specialist, Miami, FL
Christy, 24, marketing manager, Chicago, IL
Clare, 32, hairstylist, Sacramento, CA
Danielle, 25, psychiatric nurse, St. Louis, MO
Elise, 27, first grade teacher, Forty Fort, PA
Kat, 29, medical sales rep, Scottsdale, AZ
Kelly, 27, dog lover, Atlanta, GA
Kylie, 23, interior designer, Rockford, IL
Lacy, 25, nursing home owner, La Jolla, CA
Lauren H., 25, mineral coordinator, Oklahoma City, OK
Lauren S., 26, music composer, Austin, TX
Lucy, 24, free spirit, Santa Barbara, CA
Maggie, 24, personal banker, North Augusta, SC
Nikki, 26, pediatric nurse, Kansas City, MO
Renee, 32, real estate agent, Sarasota, FL
Sharleen, 29, opera singer, Heidelberg, Germany
Valerie, 26, personal trainer, Sutter, CA
Victoria, 24, legal assistant, Boca Raton, FL