The Bachelor 2016 Contestants Revealed
The Bachelor Season 20 premiere date is quickly approaching, but the wait is over to find out just who the 28 lucky ladies are who will be competing for Ben Higgins' heart. The Bachelor Season 20 contestants are quite the well rounded group professionally featuring everything from a war veteran to a chicken enthusiast. Exciting professions aren't the only thing this year's contestants are bringing to the table, several women make a killer first impression on the sexy software salesman during night one in the mansion MONDAY, JAN 4 8|7c.

WATCH: Season 20 Preview
Ben will certainly have his hands full this season as he is instantly captivated by beautiful twin sisters Haley and Emily, as well as a friend of Bachelorette Kaitlyn Bristowe's - Jami, a bubbly bartender from Canada. However, all the women are in for a big surprise when two former Bachelor contestants come to the house for a second chance at love with Ben – Becca, runner-up on Chris Soules' season and Amber, also an alumna from Chris' season and Bachelor in Paradise. Both women will pose a serious threat to the the newbies. See the rest of the bachelorette professions and names below. Will one of the contestants help Ben get over his fear of being unlovable? Tune in MONDAY, JAN 4 8|7c to find out!
The twins intrigue Ben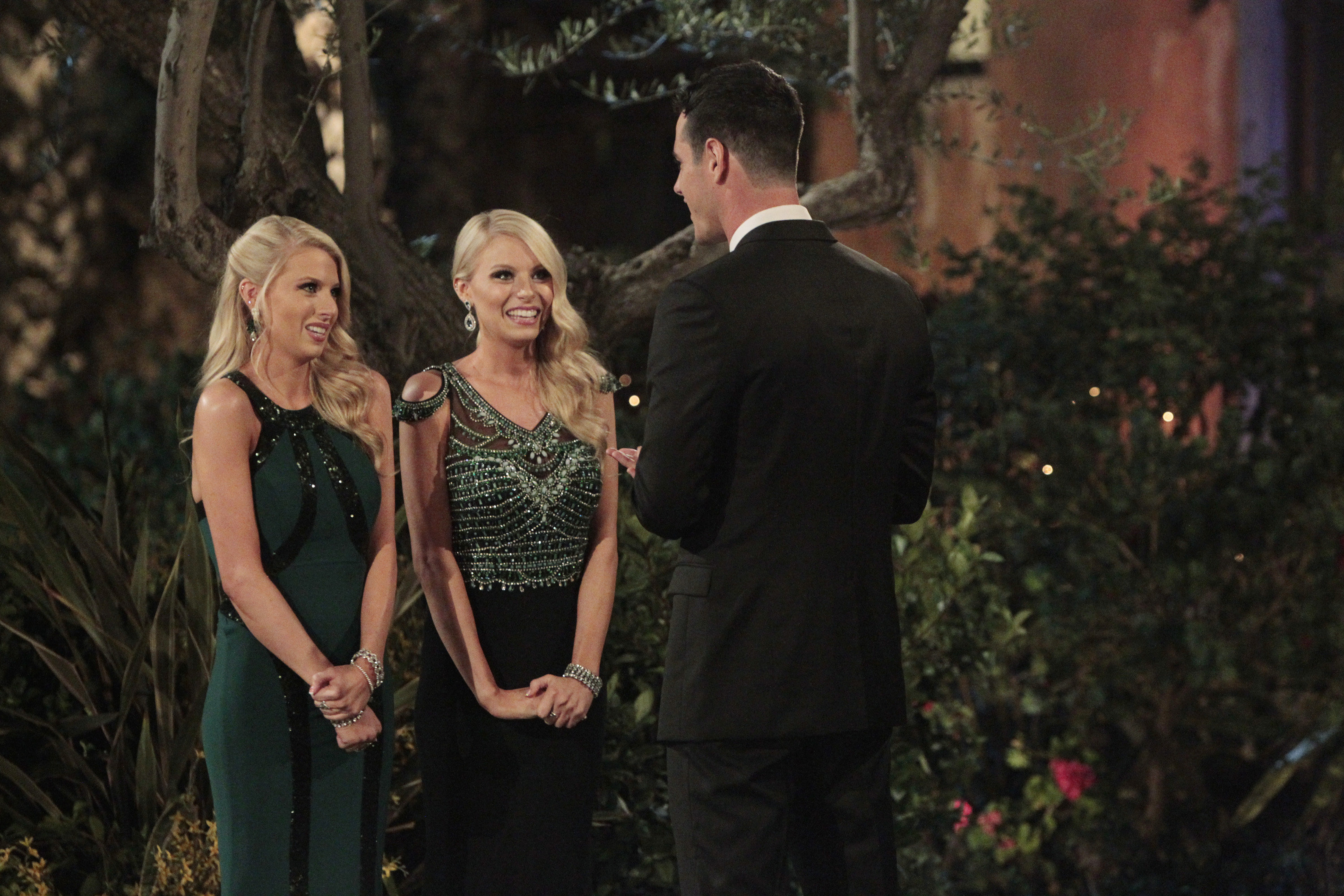 The 28 contestants are:
Amanda, 25, esthetician, Rancho Santa Margarita, CA
Amber, 30, bartender, Chicago, IL
Becca, 26, chiropractic assistant, San Diego, CA
Breanne, 30, nutritional therapist, Seattle, WA
Caila, 23, software sales representative, Hudson, OH
Emily, 22, twin, Las Vegas, NV
Haley, 22, twin, Las Vegas, NV
Isabel "Izzy," 24, graphic designer, Branford, CT
Jackie, 23, gerontologist, San Francisco, CA
Jami, 23, bartender, St. Albert, Alberta, Canada
Jennifer, 25, small business owner, Fort Lauderdale, FL
Jessica, 23, accountant, Boca Raton, FL
Joelle "Jo Jo," 24, real estate developer, Dallas, TX
Jubilee, 24, war veteran, Fort Lauderdale, FL
Lace, 25, real estate agent, Denver, CO
Laura, 24, account executive, Louisville, KY
Lauren "LB," 23, fashion buyer, Stillwater, OK
Lauren B., 25, flight attendant, Marina Del Rey, CA
Lauren H., 25, kindergarten teacher, Ann Arbor, MI
Lauren R., 26, math teacher, Houston, TX
Leah, 25, event planner, Denver, CO
Maegan, 30, cowgirl, Weatherford, TX
Mandi, 28, dentist, Portland, OR
Olivia, 23, news anchor, Austin, TX
Rachel, 23, unemployed, Little Rock, AR
Samantha, 26, attorney, New Smyrna Beach, FL
Shushanna, 27, mathematician, Salt Lake City, UT
Tiara, 26, chicken enthusiast, Redmond, WA
The Bachelor airs Mondays on ABC.