Sign Up for The Bachelor Fantasy League 2019!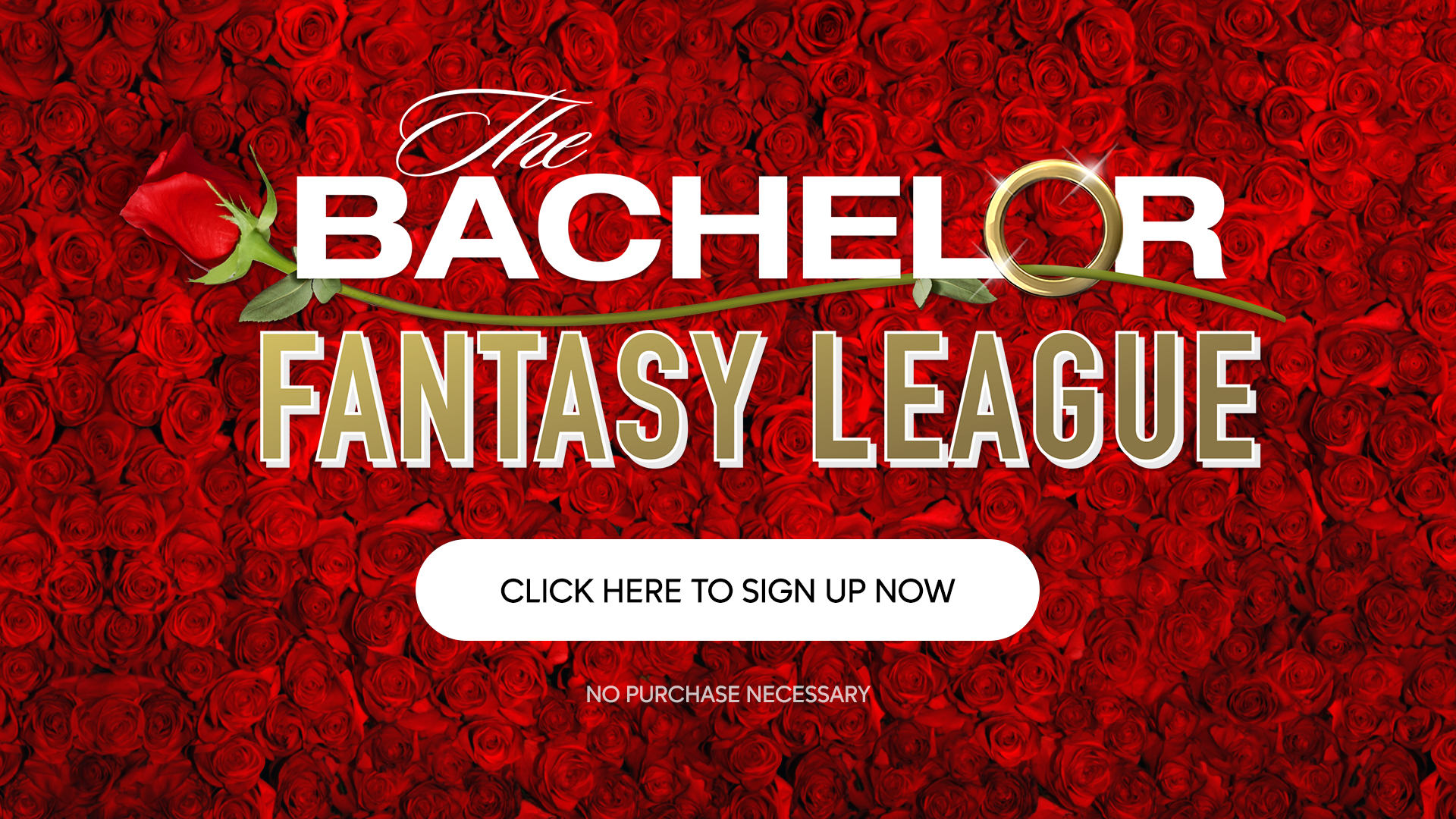 Hey, Bachelor Nation—the Bachelor Fantasy League is back with a brand new game experience for Season 23 of The Bachelor starring Colton Underwood! If you think you can identify Colton's true love, predict who gets a rose (and when), and spot the Bachelorettes most likely to start some drama, join the BFL at ABC.com/BFL and start earning your bragging rights. Choose your weekly lineup of ladies, then watch The Bachelor MONDAYS 8l7c on ABC and see how your team performed. Score high and you'll up your chances of winning the grand prize: a trip for two to Los Angeles and two tickets to "The Bachelorette: After the Final Rose" special for the next season of The Bachelorette in 2019.
CLICK HERE TO SIGN UP FOR THE BACHELOR FANTASY LEAGUE NOW!
Watch the video below for a quick primer on how the Bachelor Fantasy League works:
This year we've changed up the game play to raise the stakes and make the BFL more competitive as the season progresses. Each week we'll present you with new categories for the upcoming episode, based on events that take place in the show—categories such as "Gets a one-on-one date" or "Receives a rose." You choose a lineup of Bachelorettes you think will hit those weekly marks, and if you're right, your lineup earns fantasy roses. Each fantasy rose your lineup racks up earns you another entry into the sweepstakes drawing at the end of the season. You'll be able to reset your lineup each week before the show airs, so maximize your roses by coming back weekly!
And of course, don't forget to watch Colton search for love this season on The Bachelor, premiering MONDAY JANUARY 7 at 8|7c on ABC! To whet your appetite for this season full of smooches, tears, and insane drama, here's your first look at Season 23 of The Bachelor:
Join the Bachelor Fantasy League at ABC.com/BFL and hopefully we'll see you on the leaderboards!