Behind the Scenes of "The Bachelorette" Fall 2021: Week 1, The Season Premiere
Now that "The Bachelorette" Season 18 has begun, new Bachelorette Michelle Young's journey to find her forever love is underway. Thirty men arrived at Indian Wells to meet her and do their best to make a good first impression, though only one man would receive the coveted First Impression Rose. And another of Michelle's suitors didn't even make it to the Rose Ceremony, as he was unceremoniously ushered out by Michelle once Tayshia and Kaitlyn produced evidence of his extensive notes which explained how to get more screen time, how to not be a villain, etc. Watch "The Bachelorette" season 18 premiere to catch up now.
As Featured On: "The Bachelorette" Fall 2021, Week 1
RENAISSANCE ESMERALDA RESORT & SPA INDIAN WELLS
www.renesmeralda.com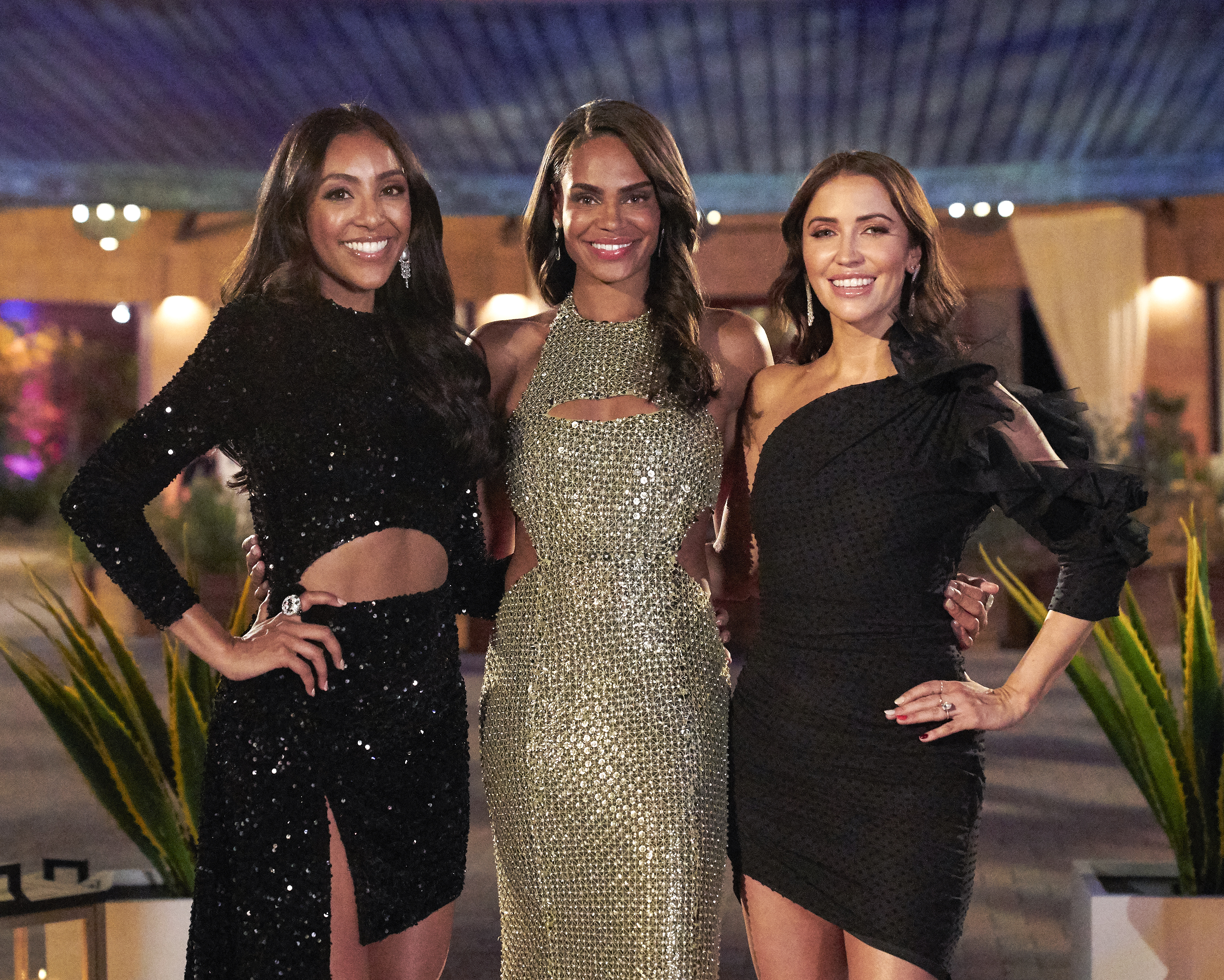 Above: Co-host Tayshia Adams, Bachelorette Michelle Young, and Co-host Kaitlyn Bristowe
Watch "The Bachelorette" TUESDAYS 8/7c on ABC! Stream on Hulu.