Get a Recap of the HTGAWM Season 4 Premiere
The wait is finally over, and Annalise and the Keating 4 are back in our lives! But not everyone is happy about that. In fact, it doesn't appear that anyone is happy in Annalise's world. Maybe that's why she takes action to break up the group and let everyone move on with their own separate lives. But more on that in a bit...

(And if you need a few reminders of what went down when last we saw Annalise and the Keating 4, be sure to check out the season 3 finale recap here first!)
Watch the Season 4 Premiere: "I'm Going Away"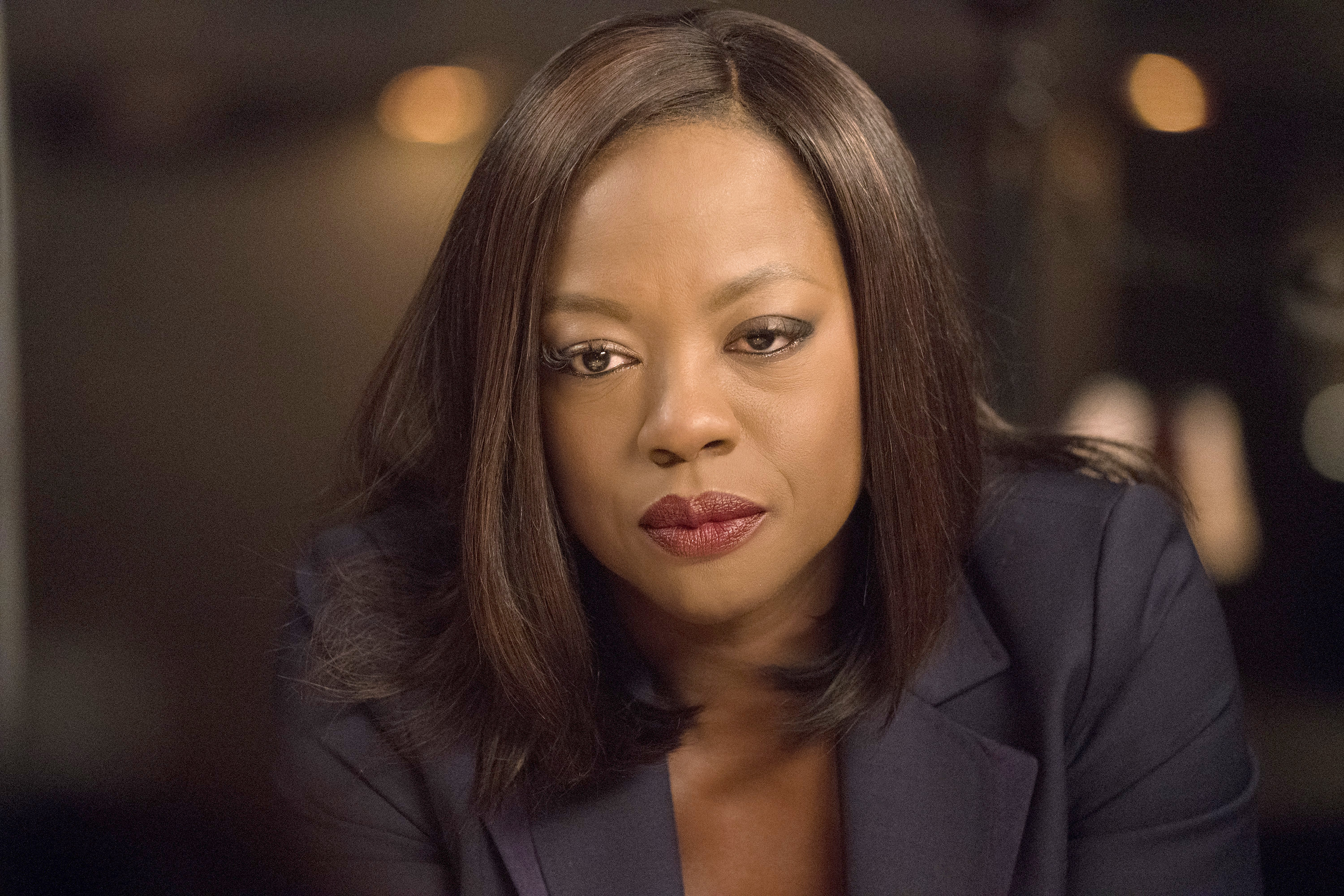 How to Get Away with Murder, season 4 episode 1, I'm Going Away:
Annalise Goes Home
Annalise/Anna Mae (Viola Davis) heads home to Memphis to visit her mother, Ophelia (Cicely Tyson), who is suffering from dementia. But when she discovers that the real reason her daughters have come to visit her is to check out a local nursing home, Ophelia does not take it well.
Annalise and Mac Make a Scene
While visiting the nursing home, Annalise and her father, Mac, get into an argument over the high cost of care at the home, and Mac blames Annalise for Ophelia's worsening condition.
I'll Stay as Long as I Can
Annalise allows her mother to make her own decision whether to move into the nursing home or stay in her own house, to be cared for by Mac. Ophelia admits she realizes her dementia is worsening, but promises to Annalise, "I'll stay as long as I can."
Annalise Begs for Mercy
Upon returning to Philadelphia, Annalise attends her disbarment hearing. Bonnie (Liza Weil) starts to speak on her behalf, but Annalise stands and makes her own impassioned plea, begging for the panel to have mercy on her because her job is the only thing she has left.
The Last Supper
Annalise invites Bonnie and the Keating Four, Connor (Jack Falahee), Michaela (Aja Naomi King), Asher (Matt McGorry), and Laurel (Karla Souza), to a restaurant, where they each find an envelope on their plate, but Annalise insists they can't open them until after dinner.
Eventually, Annalise reveals to the group that she won her hearing, and can practice law again. However, everyone is now fired, including Bonnie, and each envelope contains a letter of recommendation, so that they may all move on with their lives and careers.
In flash-forwards, we see each member attempting to move forward with their lives, including Annalise, who is moving into a new apartment, and visiting her court-mandated therapist (welcome to HTGAWM, Jimmy Smits!)

Flash forward even further, and we find Laurel in the hospital, clutching her belly (is it me, or can we not see the baby bump anymore?), as Frank (Charlie Weber) states she was found unconscious with drugs in her system. Laurel screams to Frank, "Where's the baby?"

Watch the Season 4 Premiere: "I'm Going Away"

Don't a minute of season 4 of How to Get Away with Murder, THURSDAYS 10|9c on ABC!