Shark Tank Holiday Gift Guide for Foodies
Need help with great Christmas gift ideas? Shark Tank's got you covered. Whether you're shopping for gourmet foodies or someone who just likes a good nosh, these toothsome products are sure to please.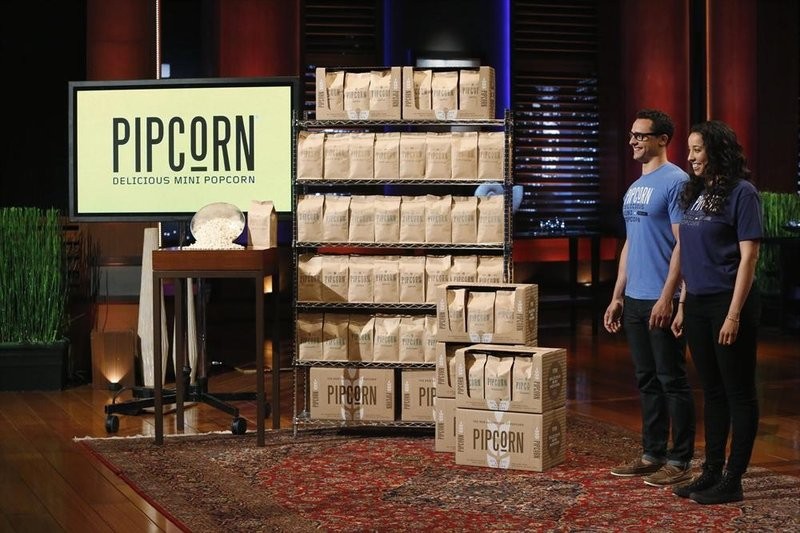 Pipcorn: All Natural, non-GMO, delicious mini popcorn snacks that come in flavors like Rosemary, Sea Salt, Kettle Corn and Truffle. More info: www.pipsnacks.com
Watch the Sharks get into a popcorn fight!
The Painted Pretzel: A great gift for anyone with a sweet tooth: Try their Ultimate Stocking Stuffer or Merry Christmas Gift Basket. Flavors include "aMMazing, a milk chocolate-coated pretzel topped with M&M's." More info: www.thepaintedpretzel.com
Wild Squirrel Nut Butter: Two college students' homemade peanut butter was so popular, they formed their own business, which is now called Wild Friends. More info: www.wildfriendsfoods.com
A Perfect Pear: Among their gourmet offerings are Pear Chipotle Grill Sauce, Pear Vinegar, Spicy Ginger Pear Mustard and the ever-popular Cinnamon Pear Jelly. More info: www.aperfectpear.com
Pork Barrel BBQ: Barbecue sauce and spice rubs made with all-natural ingredients and no preservatives or MSG. More info: www.porkbarrelbbq.com
Talbott Teas: These delicious premium teas happen to be among Oprah's Ultimate Favorite Things, especially the Luscious Lemon Meringue Tea and Chocolate Almond Allure Tea. More info: www.talbottteas.com/
Wicked Good Cupcakes: Mail-order cupcakes that are shipped in jars and last up to 10 days without refrigeration. Choose from various holiday flavors and create your own four pack for $28.95. More info: www.wickedgoodcupcakes.com
MistoBox: Artisan coffees from around the world delivered to your door, such as the Joyeux Holiday Blend with notes of caramel, toffee, honey and baking spices. More info: www.mistobox.com/
Gift Guide | Gift Guide for Kids | Gift Guide for Techies
Gift Guide for Her | Gift Guide for Him | Gift Guide for Dogs
Watch Shark Tank FRIDAYS 9|8c on ABC.