Behind the Scenes of The Bachelorette 2018: Week 3
Week 3 is a rough one for Becca and the guys! Becca deals with Colton's revelation that he had a prior relationship with her friend and fellow Bachelor alum Tia, David, of chicken suit fame, injures his face in a fall from a bunk bed, and professional football player Clay breaks his wrist playing Bachelorette football. Read the full Week 3 recap, and check out a list of what was featured on The Bachelorette 2018 Week 3 below.
AS FEATURED ON: WEEK 3
WESTLAKE VILLAGE INN
www.westlakevillageinn.com
LEGENDS FOOTBALL LEAGUE
www.lfus.com
BIG DADDY'S ANTIQUES
www.bdantiques.com
RELATED: Watch Season 14 Episodes of The Bachelorette!
WATCH: Becca Asks Tia About Her Relationship With Colton
WATCH: Clay's Heartbreaking Goodbye
BEHIND-THE-SCENES PHOTOS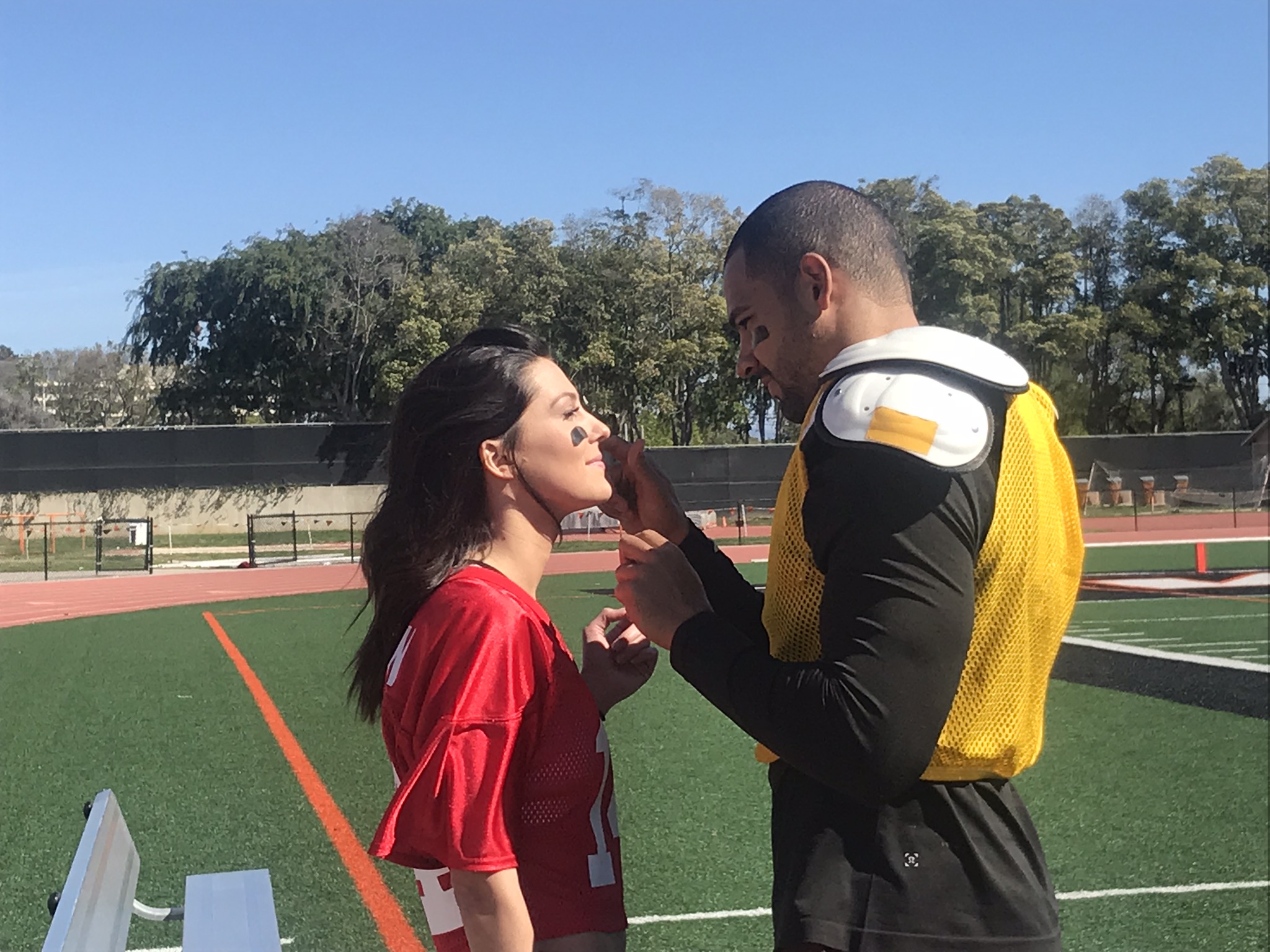 Becca and Clay get ready for Bachelorette football!
Watch The Bachelorette on ABC Mondays 8|7c for more of Becca's journey to find love.