JoJo Fletcher: 5 Things To Know About the Next Bachelorette
Since JoJo Fletcher was announced as the next Bachelorette, the response from Bachelor Nation has been overwhelming! America fell in love with this southern sweetheart from Texas during her journey with Ben Higgins on season 20 of The Bachelor, only to see her heart broken. After allowing her wounds to heal, this brown-eyed beauty is now ready to meet the man of her dreams on season 12 of The Bachelorette... but what do we know about her? Find out some new and surprising facts about your new Bachelorette before her love story comes your way this May!
1. She's down-to-earth. That's right guys – JoJo's just like you and me! Not only was she super honest and upfront with Ben throughout the entire season, her authenticity just seems to come through in every aspect of her personality. She's not afraid to be herself and to top it off, her favorite TV shows are – yes believe it - Scandal and Grey's Anatomy. Wouldn't you love to wind down with a glass of wine, Olivia Pope, and JoJo Fletcher? We sure would!
2. She's passionate about her job and loves what she does. After attending Baylor University and receiving her BA in Medical Humanities, JoJo was surprised to find her true passion: real estate development. Five years later, she's running a thriving business of her own, building homes from the ground up and renting to students in the Waco area. That certainly takes a true self-starter with a lot of drive!
3. She's a class-act. We would totally understand if JoJo had feelings of regret and anger after the tumultuous and emotional season she went through with Ben; however, she has said that she doesn't believe in "regrets" and thinks that everything she's done up to now has put her right where she needs to be. Just look at her when she speaks with the man who broke her heart at After the Final Rose – she's calm, cool and collected, not harboring any resentment. We're all rooting for this classy lady!
4. A need for adventure is in her blood. If those helicopter rides and leaps into waterfalls this season didn't convince you, her interests truly show her need for adventure. She loves traveling, horseback riding, rollercoasters and she's even been bungee jumping. Skydiving, however, is still on her bucket list - maybe on this season of The Bachelorette she'll be taking a leap of faith in more ways than one!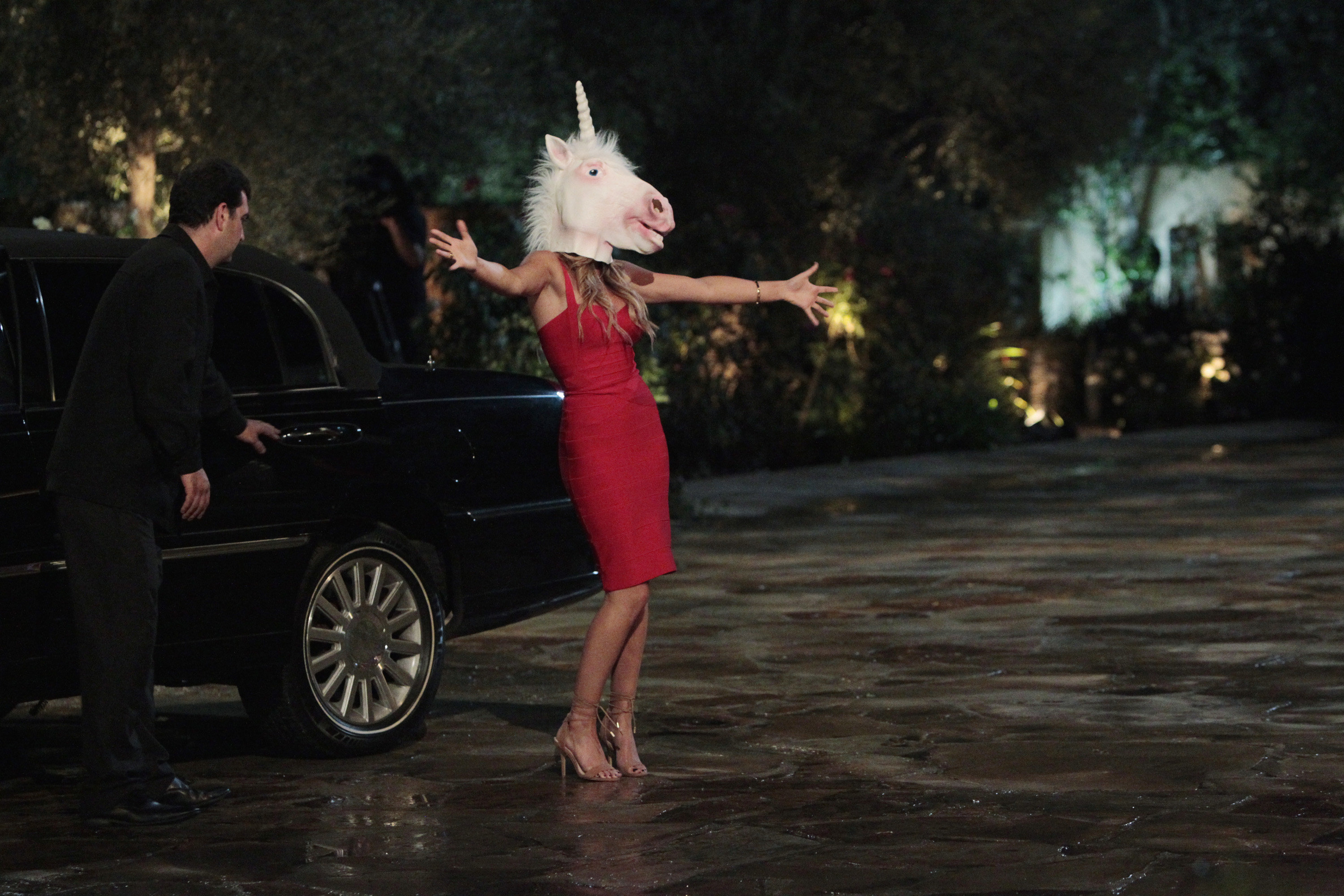 JoJo's limo arrival on The Bachelor season 20
5. Although she was left heartbroken in Jamaica, she's ready to find her "unicorn." Marriage means everything to JoJo and she's ready to find the man of her dreams on The Bachelorette. With her family's support, an open heart and a new perspective on the possibility of finding true love, JoJo will embark on finding her "unicorn" – her once-in-a-lifetime love.
Watch the Heartbreaking Moment When Ben Breaks It Off With JoJo in Jamaica:
The Bachelorette may not premiere until May 2016, but you can re-watch the entirety of JoJo's time on Ben Higgins' dramatic season for free - all on ABC.com!