"The Bachelor Presents: Listen to Your Heart" Week 5 Recap: Who Went Home?
This week, the Listen to Your Heart couples headed to Las Vegas for the semifinals—ready to continue their relationships and ready to perform new songs in front of new judges in hopes of furthering their dreams of love and a career in music. As the pressure ramps up, the couples had to make hard decisions about their futures, both in terms of romance and their performances. Obviously, plenty of Listen to Your Heart spoilers follow, but you can watch the full episode of The Bachelor Presents: Listen to Your Heart season 1, episode 5 right here on ABC.com or in the ABC app—or read on for a breakdown.
RELATED: Catch up with The Bachelor Presents: Listen to Your Heart recaps: Listen to Your Heart Week 4 recap | Listen to Your Heart Week 3 recap | Listen to Your Heart Week 2 recap | Listen to Your Heart premiere recap
Sin City Gets Intense
The couples take tour buses to Vegas, but Matt and Rudi make a stop in Nipton, CA, on the way—they spend the night together at a rustic resort. It seems...amicable. Is that bad? Not at all, but we'll come back to them in a bit. Bri and Chris are put to work in the cutest way possible, performing at a wedding chapel for someone's nuptials. Jamie and Trevor get their own one-on-one date to skate around the T-Mobile Arena all alone, and Jamie is ready to tell Trevor how she feels:
WATCH: Jamie tells Trevor that she's falling for him
Natascha and Ryan have been performing well, but some in the house have noted that they seem like an odd pair. They also had a one-on-one date to sort out some of those feelings, and amidst some light auto demolition, the two tackle their unlikely coupling:
WATCH: Natascha and Ryan smash things, discuss their relationship
The beauty of relationships is that only the two people in them really need to understand how they work, and these two seem like they're quite happy with each other just the way they are. In contrast, it seems like Rudi and Matt are in different places as far as their relationship is concerned, and it's causing some problems:
WATCH: Rudi pours her heart out to Matt
Matt looks so uncomfortable there, and remember: They have to perform on stage together soon for the biggest performance of their musical careers, so that's only going to get worse.
The Semifinal Performances
This week's panel of judges, include former Bachelor Arie Luyendyk Jr. and his wife, Lauren; music power couple Ashlee Simpson-Ross and Evan Ross; and Train front man, Pat Monahan. If you want to see the performances, watch the full episode to see them all, but here's an ultra-brief summary: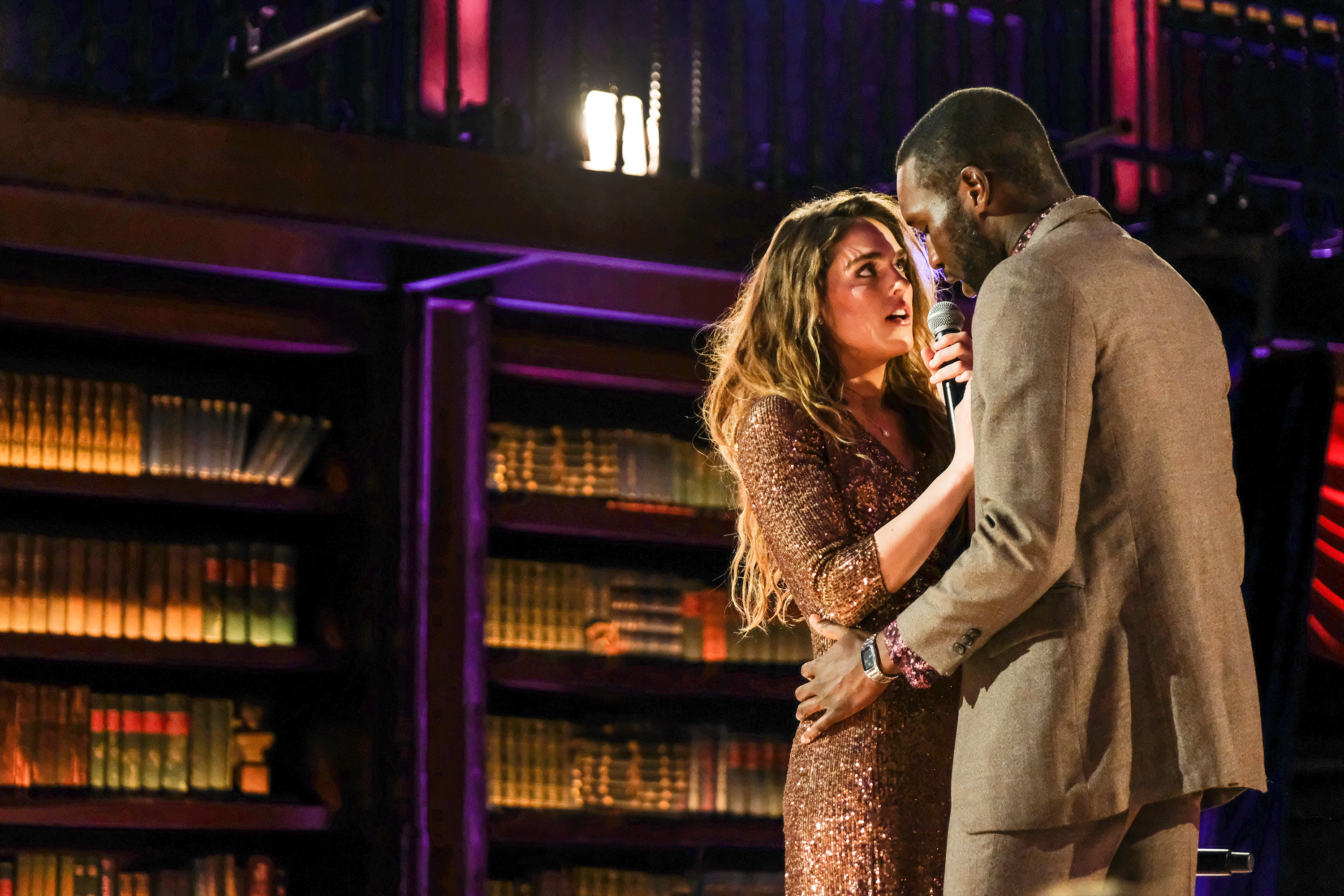 Chris and Bri perform "Cant Help Falling in Love with You" by Elvis Presley. Everyone comments on their intense chemistry, but their shaky performance, leaves room for them to go home.
***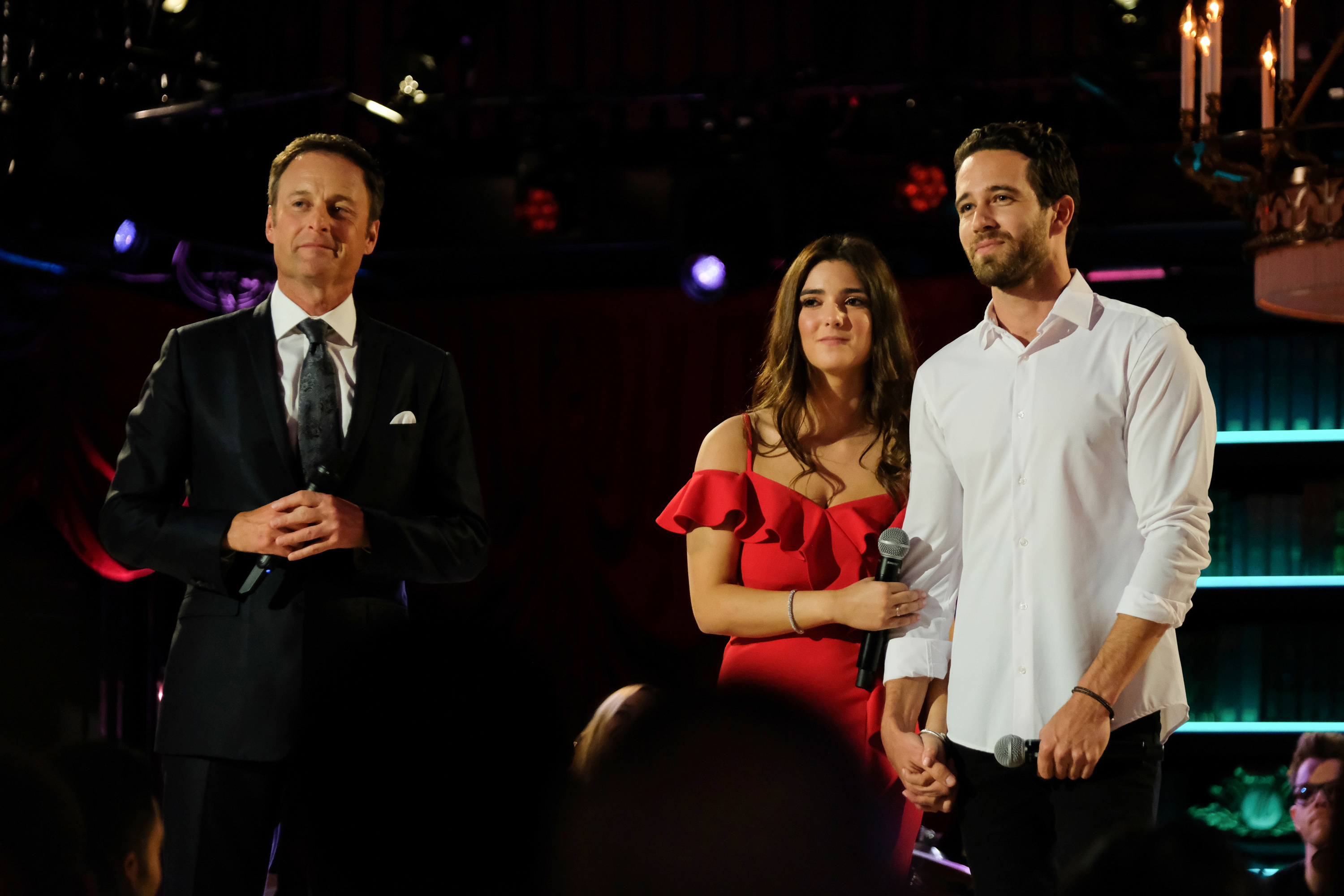 Jamie and Trevor perform "Just a Kiss" by Lady Antebellum. This time around, Jamie was confident and and Trevor was nervous. But the judges thought they looked natural and things are starting to click for these two.
***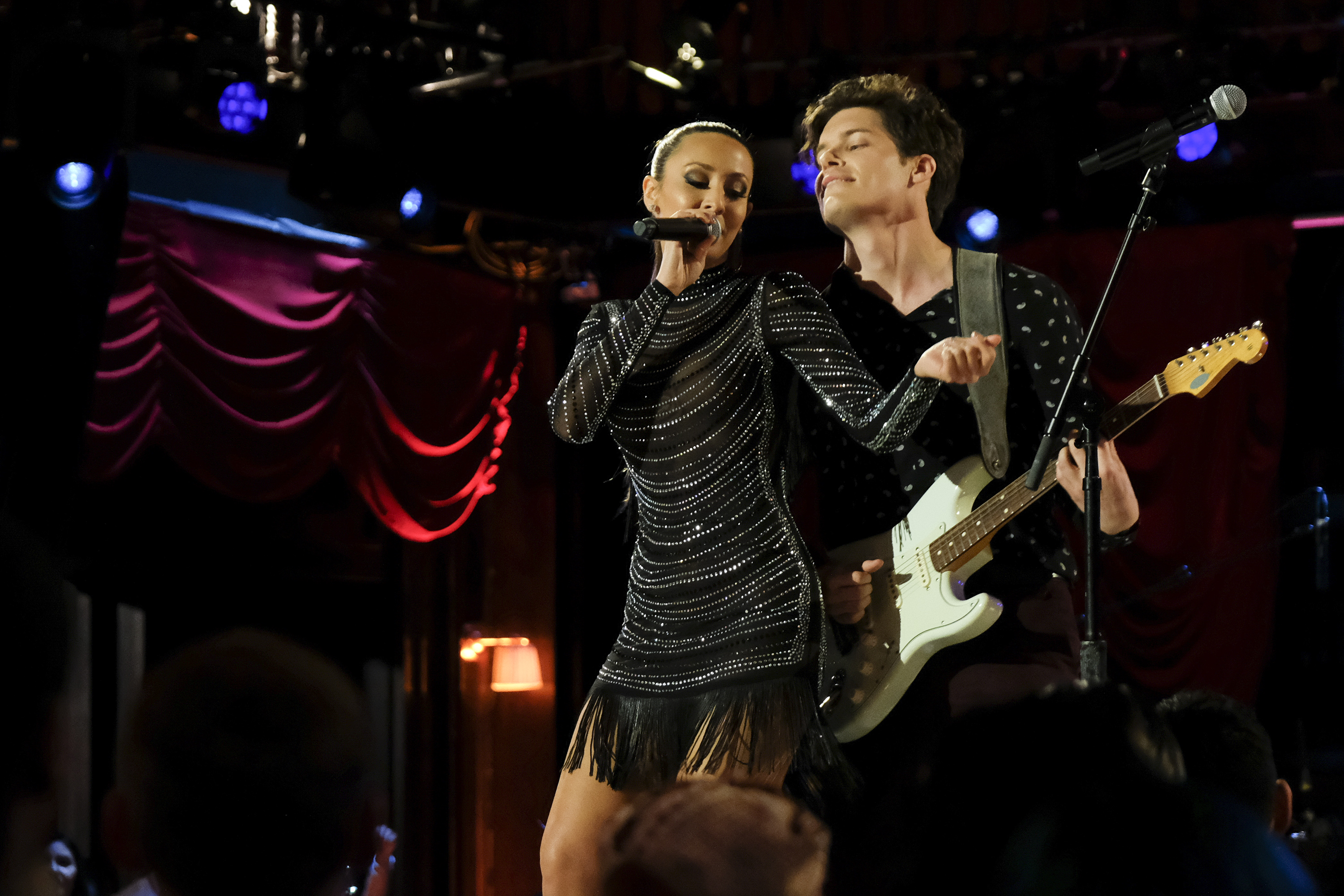 Natascha and Ryan perform "Perfect" by Ed Sheehan and Beyoncé. After the performance, Natascha says she sang a wrong part of the song and it threw off their whole vibe. Worse yet, the judges definitely noticed.
***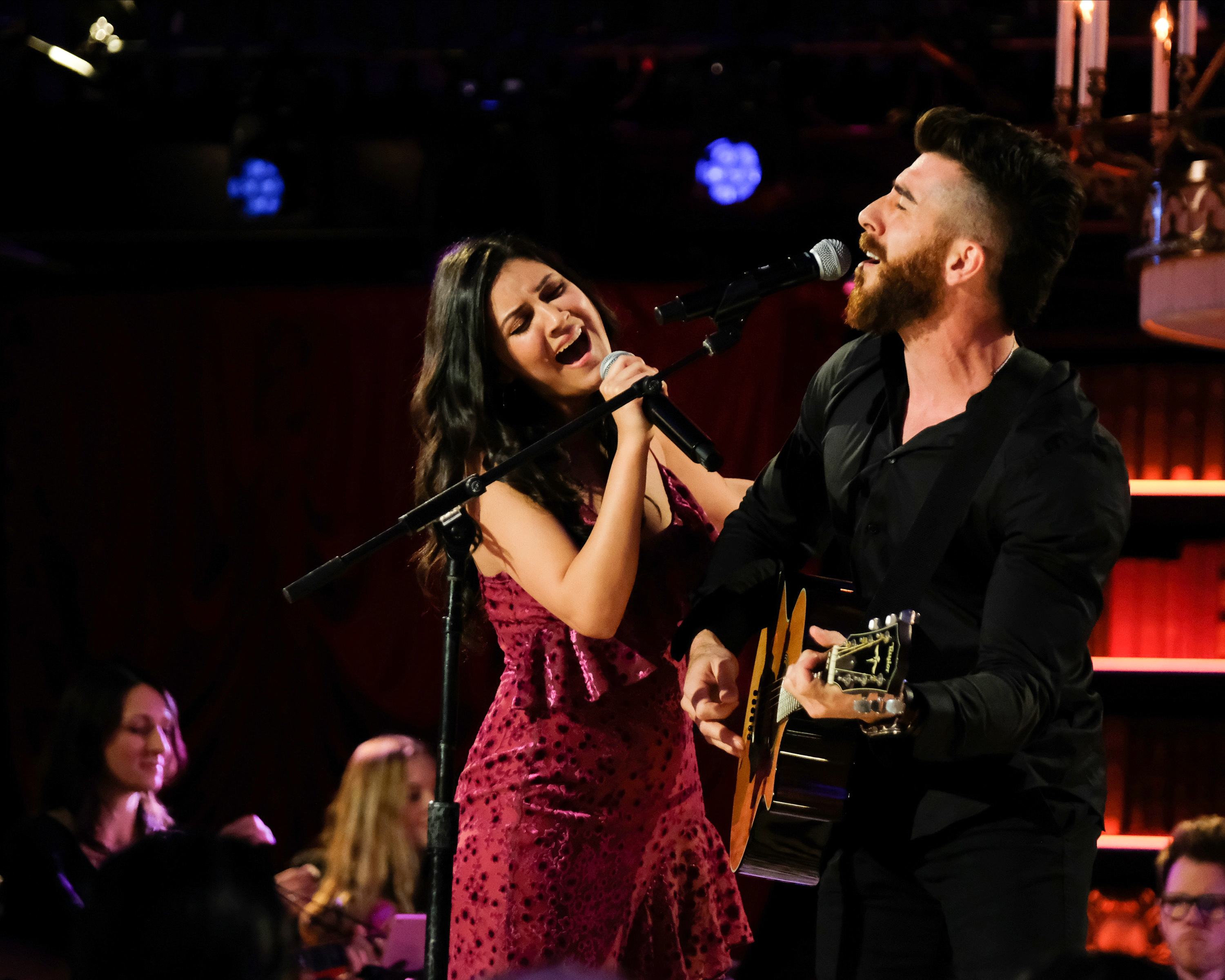 Rudi and Matt perform "Shallow" by Lady Gaga and Bradley Cooper. Despite their tense week, they looked like they had a lot of fun performing, and the judges concurred—and their romantic connection got the most praise.
The Rose Ceremony
These are four strong couples, but of course, someone still has to go home:
WATCH: See who went home in Week 5 of Listen to Your Heart
Despite strong showings in previous weeks, Natascha and Ryan's foibles this week were enough to knock them to the back of the group for the judges, and unfortunately, one bad week is all it takes. But they're excited for the future, and both sound optimistic about what could come next for them professionally and romantically.
Next week is the season finale! Here's your first sneak peek at the episode:
WATCH: A sneak peek at the season finale of The Bachelor Presents: Listen to Your Heart
Watch The Bachelor Presents: Listen to Your Heart MONDAY 8|7c on ABC!