The Bachelor 2020 Week 2 Recap: Peter Makes a Decision on Hannah, Champagne-Gate Bubbles Over
A champagne bottle pops at the Bachelor Mansion, and suddenly, the house is thrown into chaos—sometimes tranquility in Bachelor Nation really is that tenuous. Oh, and we also cleared up that whole "Will there actually be a full season of The Bachelor in 2020 or will Peter Weber just run off with Hannah Brown?" thing. But somehow that moment was drowned out by the tears and anger that followed a simple pop of a cork. As you might imagine, there are SPOILERS BELOW! You can watch the full episode of The Bachelor season 24, week 2 right here on ABC.com or in the ABC app, or read on for highlights and spoilers to find out what Hannah decided, and why that bottle of champagne was so important.
Will Hannah Stay or Will Hannah Go?
When we left off last week, Peter had asked Hannah if she might want to stay on the show and join the house, but we never got her answer. So the two of them talk it out and make a decision:
WATCH: Peter and Hannah make a decision about their future
And that's that.
Peter Cancels the Group Date
But because this conversation has taken an emotional toll on both Peter and Hannah—the latter of whom, remember, is hosting this date—Peter doesn't think he's up for the date anymore. So he just straight-up cancels it:
WATCH: Peter cancels the group date
He says he'll come back for the cocktail party, but the girls aren't even sure that's a guarantee anymore. As they discuss the news they also start to get a little upset with Peter. Isn't he here because he was ready to find love? He may not even be emotionally available at this point. Some of the ladies (Natasha in particular) even get mad at Peter, which might affect his relationships with these ladies.
RELATED: Read The Bachelor 2020 premiere recap
Sydney decides to ignore it and focus on showing Peter who she is, and opening up about the challenges of growing up with a mixed heritage in her town, and her vulnerability earns her the date rose for the evening.
Champagne-gate Begins
Many generations of Americans have seen their worlds rocked by notable scandals, and tonight we found that Bachelor Nation is not immune. The cocktail party started off like any cocktail party, with the ladies stealing time while they could, trying to make moments out of them.
It was like a belated holiday season at the mansion, with Peter playing a svelte St. Nick handing out gifts to some of the ladies—Lexi got a toy red convertible, a callback to her arrival on Night One; and Madison received a framed photo of her with Peter's family. And some of the ladies returned the favor, as Kelsey brought a bottle of nice champagne that she received as a gift to the mansion in hopes of sharing it with Peter. So she sets it up with ice and leaves it near a fireplace during the cocktail party before the Rose Ceremony.
RELATED: Meet The Bachelor Cast 2020
But Hannah Ann and Peter discover it before Kelsey gets a chance to grab Peter. And then, there's a pop of a cork. Champagne-gate is underway.
The ladies tell Kelsey it could be any bottle of champagne...but it was indeed hers. Hannah Ann says she didn't know it was special, but Kelsey doesn't believe her:
Kelsey and Hannah Ann argue over Champagne-gate
The Rose Ceremony: Who Went Home on The Bachelor Week 2?
That showdown leads right into the Rose Ceremony, where both women fear the confrontation will change Peter's impression of them.
But both receive a rose tonight—although Kelsey had to sweat it out until the final rose—and will be sticking around, now with bad blood between them. Courtney, Lauren, and Payton aren't so lucky, and are headed home.
Afterward, as everyone gathers for a toast, Kelsey is urged to make one, but instead says "It's better if I keep my mouth shut right now." Hannah Ann takes the opportunity to make the toast, and Kelsey does not look thrilled: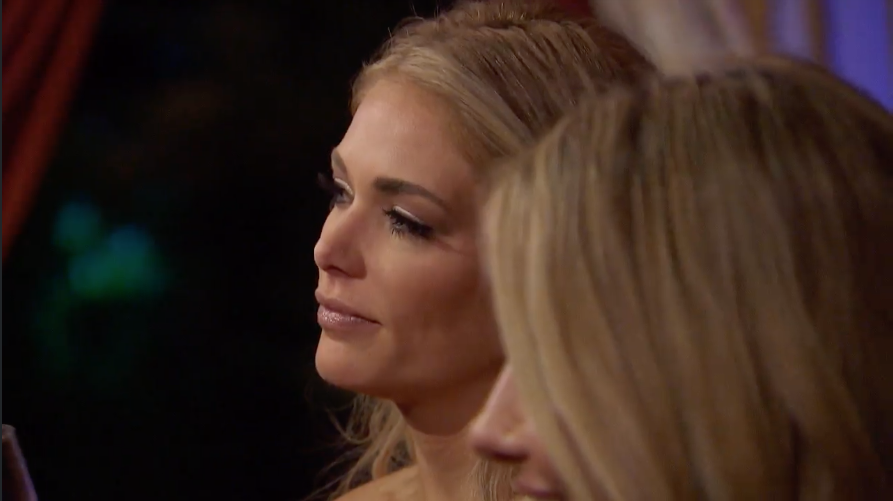 The Revolve Fashion Show
A new day, a new date: The next group of ladies—which of course includes Kelsey AND Hannah Ann—will be performing in a fashion show judged by TV personality Carson Kressley, legendary supermodel Janice Dickinson, and the CBO of Revolve Clothing Raissa Gerona. Here's the main event:
WATCH: Peter's Bachelorettes perform in a fashion show
Though Victoria F. initially had a lot of insecurity and was battling stage fright, she and Hannah Ann were chosen as the two finalists. But when Hannah Ann is crowned the champion, Victoria spirals into tears, saying she's "defeated...drained...I'm never good enough," and Hannah Ann "is always winning everything." But upon opening up to Peter about her insecurity, Victoria F. is the one who wins the date rose.
Champagne-gate 2: The Bullying
One thing Hannah Ann definitely does not feel she won is the whole Champagne-gate situation. She says the whole thing threw her off, and she tells Peter that it really hurt her feelings when Kelsey came at her, and she felt bullied by Kelsey's behavior and the names she was called.
Peter says he won't stand for bullying in the house, and then he goes to confront Kelsey about it:
Peter confronts Kelsey over bullying accusations
So now Kelsey's upset all over again, saying that Hannah Ann is just playing the victim card to get sympathy. Like Victoria F. earlier in the day, Kelsey is also frustrated by Hannah Ann's untouchable status in the house, saying "I'm so sick of this. Why does she always win? It's not fair."
Next Week on The Bachelor 2020
Will Champagne-gate spill into Week 3 of The Bachelor? It sure looks like it. Here's your first look at Week 3 of The Bachelor, and this sneak peek also contains more clues at late-season drama:
Week 3 sneak peek: Demi's arrival and a sex scandal begins
There's a lot to unpack in there, but the main thing we want to know is: Who is Peter's mom crying about in that clip, saying "Don't let her go. Bring her home...bring her home to us"?!?!?!? We can't wait to find out.
Watch The Bachelor 2020 MONDAY 8|7c on ABC!