Grey's Anatomy Season 13 Premiere Sneak Peek: "Undo"
When Season 12 ended, Amelia and Owen were getting married, Callie was moving to New York, Jo had refused to marry Alex, and, with the help of Ben, April had just given birth to a baby girl. On the Season 13 Premiere of Grey's Anatomy, the doctors of Grey Sloan Memorial spring into action when one of their own is rushed into the ER with serious injuries. Meanwhile, it's up to Bailey to try to figure out what happened. Meredith juggles huge secrets that affect her relationships with Alex and Maggie. And while Richard helps Jo with a tough decision, April and Catherine clash over the new baby.
CHROMECAST SUPPORT IS BACK! START STREAMING YOUR FAVORITE SHOWS, INCLUDING GREY'S ANATOMY, TO YOUR TV WITH CHROMECAST!
Season 13 Premiere Sneak Peek: What Did April & Jackson Name Their Baby?
RELATED: Check out ABC's 2016 Fall Schedule here »
Jackson and April with their new daughter in the Season 13 Premiere, "Undo."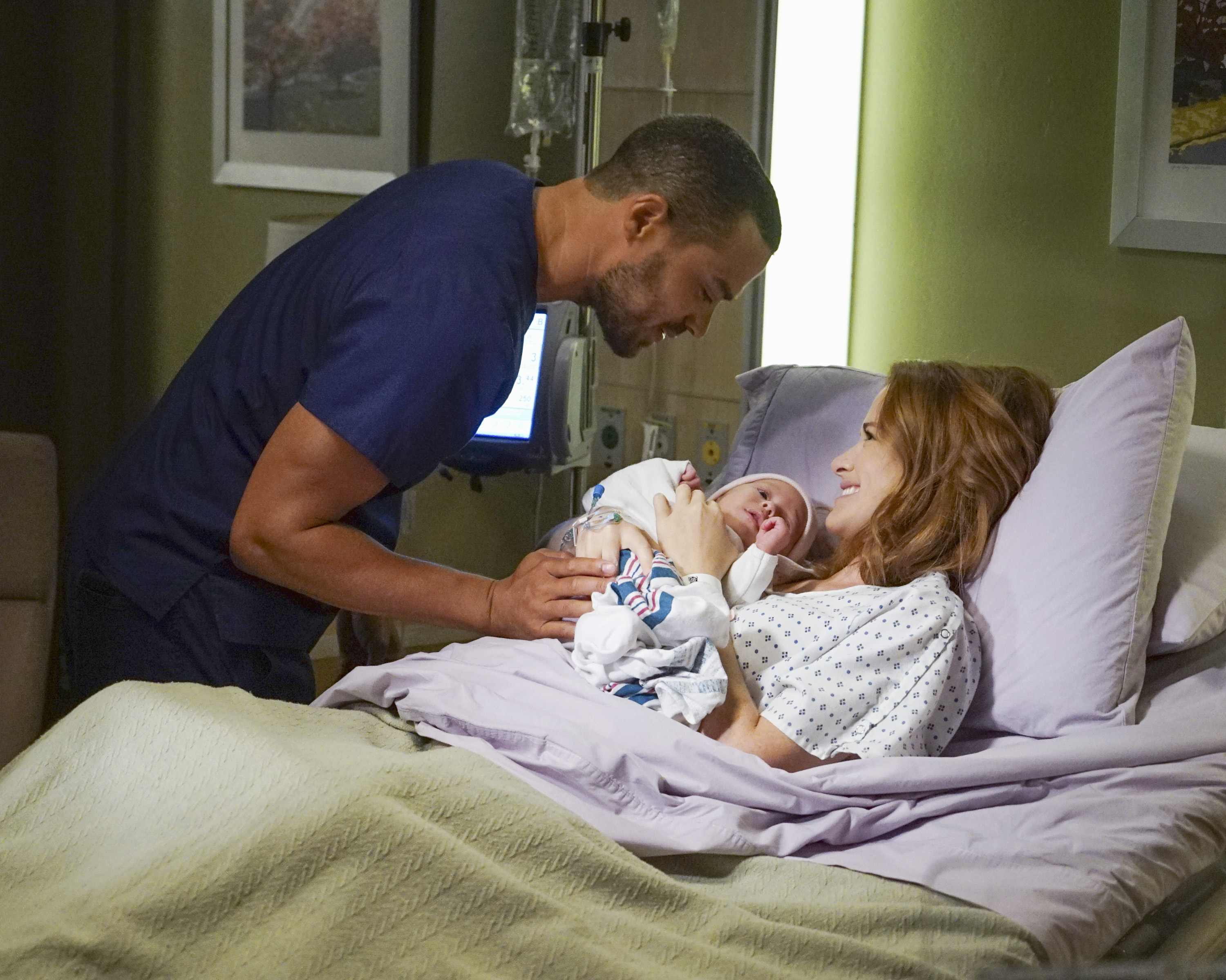 Get ready for the dramatic premiere of Grey's Anatomy by watching video highlights from last season and reading the Season 12 Recap, then tune in to the Season 13 premiere, "Undo," airing THURSDAY SEPTEMBER 22 8|7c on ABC.
GREY'S ANATOMY CHARACTER 101s